With deep government pockets, technical sophistication and a comprehensive investment plan behind it, China's Belt and Road Initiative (BRI) can have a big impact on the transformation of the Western Balkans. There are caveats, not least debt dependency on cheap Chinese loans, but a proactive approach throughout the region could bring welcome development for many in countries that are not prime investment destinations.
That is the conclusion of a major new report, commissioned by the EBRD, which looks at the potential for growth through Chinese infrastructure investments in Central and South-Eastern Europe.
"Countries in the Western Balkans such as Albania, Montenegro, Serbia, Bosnia and Herzegovina, and FYR Macedonia are making concessions to Chinese investors and state-owned lenders precisely because they want China to be embedded in their economies," said Jens Bastian, the author of the report. "For countries in the region such embeddedness can also serve as an additional hedge against Russian, Gulf States and Turkish involvement. But it does not present itself as an alternative to attracting EU investments."
Unveiled in 2013, the BRI is a development strategy which focuses on boosting connectivity and cooperation between Eurasian countries, firming up China's push to take a bigger role in global affairs via a China-centred trading network.
Mr Bastian, former chief economist of the European Agency for Reconstruction and member of the EU Task Force for Greece, does not however see the BRI, which has also earned the nickname Balkan Silk Road, as forcing a binary choice, EU or China, China or Russia, onto the governments of the Western Balkans. Far from it, in fact: "Countries in the Western Balkans are seeking additional economic partnerships," he told Emerging Europe.
"They are expanding their trade relations with Beijing and diversifying their lending options beyond Europe. Sino-Balkan initiatives currently primarily focus on large-scale infrastructure projects with Chinese financial institutions providing the bulk of lending on concessional terms. Seen in this light, policy makers in Tirana, Skopje, Belgrade, Sarajevo, Podgorica frame the narrative as an emerging win-win strategy. They argue that their countries are opening-up to China, but that at the same time China is opening up to south-eastern Europe with investments and lending, trade and cultural exchange."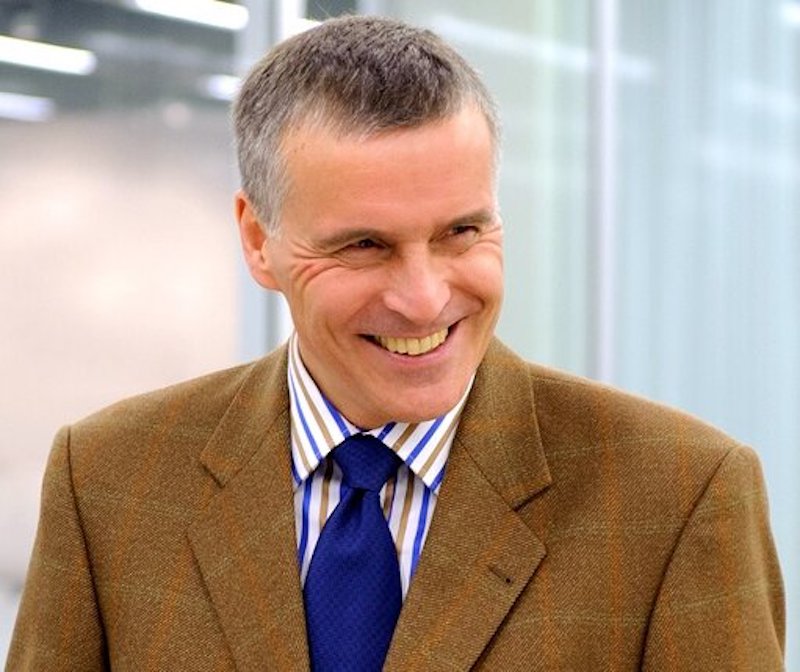 The Balkan Silk Road is just one of two strategic routes that China is using to bring itself closer to Europe, Mr Bastian believes. The first is direct investment. "China is placing a significantly rising share of equity investment in companies in Germany, Italy, France, Spain, Portugal and the UK," he says. "These acquisitions have now reached a level, in terms of volume, and diversification across sectors (strategic ports, energy infrastructure and defence technology) that some member states of the EU and even the president of the commission are calling for the adoption of investment screening regulations."
The BRI, therefore, can be seen a back road to Europe. "What China is doing via the BRI is establishing trade links and logistical networks for the shipment and distribution of Chinese goods into Europe via the ports of Greece, onward transport to and through Macedonia, Serbia and Bosnia (three land-locked countries) before reaching Hungary, hence high-speed railway projects between Belgrade and Budapest. In essence, the Balkan Silk Road connects China with EU member states, EU candidate countries, NATO members and euro area members. The Chinese focus is on Europe as a whole."
The day after Bastian published his report, the first China-CEE Development Forum was held in Warsaw, and it too left no doubt the CEE region would be crucial to the success of the BRI.
Hosted by the China Europe International Business School (CEIBS) and Kozmiński University, Xu Kian, China's ambassador to Poland, was bullish on current and future cooperation between China and the CEE region.
"There has been steady progress in trade between the two sides. Within the context of a sustained downturn in the international economy, China's trade with CEE countries has grown," Mr Xu said. "Mutual investment also continues to expand. Chinese enterprises have invested more than 8 billion US dollars in CEE."
The Warsaw forum is part of a number being organised by CEIBS throughout Europe. The business school aims to provide the political, business and academic communities in China and Europe with an opportunity to offer insights into crucial international issues.