With seemingly little fear of Covid-19 infection but deeply scared at the prospect of being left behind, almost 2,000 people crowded the entrance to Cluj airport in northwestern Romania on April 9, hoping to board flights to Germany.
Although most commercial flights to and from Romania have been grounded by the country's authorities in order to prevent the further spread of coronavirus, a number of charter flights have been arranged by recruitment agencies to transport temporary farm labourers to Germany where they will help with the asparagus and forest fruit harvest over the coming months.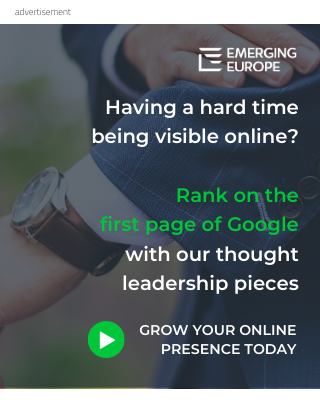 While the labourers – many who had only recently returned to Romania from other seasonal jobs in Western Europe – were processed inside the airport in conformity with social distancing rules, there were few rules and little order outside, where most were forced to wait until they were able to make their way into the terminal building.
Romania's prime minister, Ludovic Orban, suggested that the airport could be closed, calling the chaos "inadmissible".
The workers began arriving at the airport at 6am, despite the first of the 12 charter flights not leaving until 1pm. David Ciceo, the director of the airport, said that he and his staff had been taking by surprise, and that the employment agencies arranging the flights to Germany should have been better organised in order to avoid the overcrowding. The airport's management is now the subject of a criminal investigation.
In the end, just six flights departed on April 9, the rest being delayed until today. More will depart from airports across Romania on Saturday.
Western Europe's need for seasonal labourers had been flagged up some weeks ago by agricultural producers concerned that travel restrictions due to Covid-19 threatened spring and early summer crops.
On April 2, Germany lifted its ban on seasonal farm workers entering the country, announcing that farms can bring in 80,000 people after an outcry from the agricultural lobby and warnings from the retail sector about a potential hit to food supplies. Seasonal workers from abroad will enter Germany by plane, to avoid lengthy bus trips, will have to submit to a health check and must be kept separate from the domestic workforce for at least two weeks after arrival.
In Romania, the scenes at Cluj airport have served only to bring home the fact that even during the worst pandemic the world has witnessed in decades, there are many for whom poverty and a lack of faith in the country's authorities to deal with both the health and economic impact of the crisis makes emigration the only option. As many as one million Romanians have been made unemployed or placed on furlough since the beginning of coronavirus pandemic. These numbers have been swelled by hundreds of thousands returning from Italy, Spain and the UK.
"They have every right to leave and it would be a pity not to respect this right," says Adriana Saftoiu, a former Romanian MP and presidential adviser. "But why leave in the middle of a pandemic? I don't have too many explanations. One is that they have little confidence that they will find a secure source of income at home, and so they think they will do better somewhere else. If I'm wrong, I accept my mistake. But if these people really are leaving because they don't think that they will find a solution to the economic crisis at home, then that's a black mark against the Romanian state."
Mariana Hopulele is one of those Romanians who traveled to Germany, with her 17-year-old son, Valentin. She told the Associated Press that while farm work in Germany is physically demanding, "there is no way to find work that pays enough to support one's family" in Romania.
"I have worked for 15 years abroad, the last eight in Germany on asparagus farms," Hopulele added. "Our contract says we work eight hours a day, but we actually work 10 to 12 hours, seven days a week. It's very, very tough but we do get compensation for the extra hours."
Populist politicians and analysts in Romania have been quick to compare the experience of workers such as Hopulele as "slavery".
Cătălin Prisacariu, a writer at the Romanian-language version of Newsweek, disagrees.
"The slaves are those kept prisoner in a country where pay is so bad it is basically forced labour," he writes.
Romania is not the only country in emerging Europe from where workers are heading for Germany's fields. Over the past two days flights carrying farm labourers from Bulgaria, Hungary and Ukraine have also landed at Baden-Baden, Berlin and Dusseldorf airports.
—
Photo: Inquam Photos
—
Unlike many news and information platforms, Emerging Europe is free to read, and always will be. There is no paywall here. We are independent, not affiliated with nor representing any political party or business organisation. We want the very best for emerging Europe, nothing more, nothing less. Your support will help us continue to spread the word about this amazing region.
You can contribute here. Thank you.