As the coronavirus pandemic continues, most governments in emerging Europe have adopted some form of lockdowns, with only a couple of countries, notably Czechia and Poland, having announced plans to slowly ease some of the restrictions on daily life. Amid the crisis, however, concerns are being raised by human rights organisations that in some countries, these lockdowns are disproportionately targeting marginalised minorities such as the Roma and migrants.
The situation of the Roma community in Eastern Europe is far from satisfactory even at the best of times. Many live well below the poverty line, often in improvised housing. They rely on panhandling and the collection of secondary materials (such as cardboard) to survive.
This has made life very difficult in times of widespread lockdowns when these avenues of making money are no longer available.
But Amnesty International believes the governments in Bulgaria and Slovakia are actually doing even more damage with a disproportionate response towards Roma settlements and that this constitutes a violation of human rights.
"According to our research, the authorities have failed to provide Roma families living in affected settlements with the necessary means to protect themselves, and have also failed to ensure that they have adequate access to water, sanitation, food, hygiene products and health care," says the human rights watchdog in a new report.
In Bulgaria, mayors have cordoned off Roma villages and informal settlements and set up road blocks and police checkpoints. These checkpoints prevent people from leaving their settlements at all. The temporary walls and the complete containment regime are affecting some 50,000 Roma in Bulgaria. The authorities are arguing that a "lack of discipline" among the Roma makes social distancing measures hard to enforce.
Concerns over access to clean water have also been raised.
"Similar measures were introduced in the Roma neighborhood of Shesti near Nova Zagora after the authorities argued that residents did not have access to clean water and sanitation and therefore were not able to maintain the recommended level of hygiene to curb the spread of the virus outside of settlements. The authorities, however, did not take steps to ensure that the settlement is granted full access to public supply of water during the pandemic," Amnesty International writes in its report.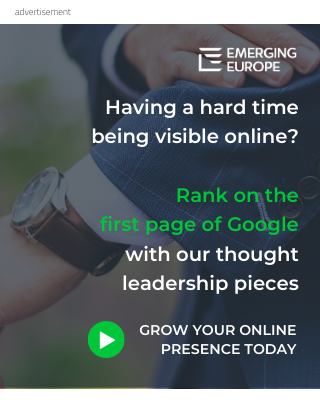 In Slovakia, the government has quarantined five entire Roma settlements in the east of the country. In addition to the residents not being informed about the duration and conditions of confinement, the government has also not allowed for the adequate provision of food and medical supplies.
"The response to the pandemic doesn't affect everyone equally. Measures adopted in Bulgaria and Slovakia particularly severely affect Roma. Due to long-standing discrimination, many Roma live in poverty and social isolation without access to adequate housing, water and sanitation or healthcare. In these circumstances, mandatory confinement – without urgent assistance to these communities – could have catastrophic health, economic and social consequences," warns Barbora Cernusakova, a researcher at Amnesty International.
Additionally, an increase in anti-Roma rhetoric has also been observed. In a letter to Bulgaria's National Crisis Committee, the vice president of the natonalist VMRO party, Angel Dzhambazki, openly argued that Roma settlements could turn out to be a "real nest of contagion".
Roma are often targets of hate crime in emerging Europe. In 2018, an attack on a settlement in Kyiv by ultra nationalists killed one person and injured several, including a child.
A recent incident in Serbia saw members of a far-right group known as Leviathan forcefully take away a dog from a Roma family, claiming it had been mistreated. No evidence for the mistreatment was offered but the family was terrorised by aggressive members of the group who filmed the entire incident.
Events like these are a reminder of how exposed Roma are in emerging Europe to various types of violence.
An with much of the region is celebrating its success at implementing online schooling initiatives, the Roma are once again being left behind.
"How will children who live in Romani settlements, where they don't have access to electricity or sufficient parental support be able to follow classes on [the national broadcaster] RTS," asks Danilo Ćurćič, programme coordinator for A11, a Serbian NGO which aims to protect the rights of marginalised people.
The organisation has also released a report on what it considers the unlawful detainment of refugees and asylum seekers in Serbia.
"Since March 16, no refugee, migrant, or asylum seeker has been able to leave the migrant centres. They are only allowed to move about the perimeter of the centre they are located in," an A11 report states.
This is in contrast to most people in Serbia, who are able to leave their homes between 5am and 6pm every day.
Additionally, the migrants and asylum seekers in these centres are not able to have direct contact with their legal representatives. Armed soldiers are stationed near the camps.
The organisation has also raised concerns about overcrowding as most of this centres are very small both when it comes to the number of available beds and their surface areas.
So far, there hasn't been an official response to the report.
At a time when governments across the region are spinning the message that "we are all in this together", some are demonstrating that their definition of "together" does not include everyone.
—
Unlike many news and information platforms, Emerging Europe is free to read, and always will be. There is no paywall here. We are independent, not affiliated with nor representing any political party or business organisation. We want the very best for emerging Europe, nothing more, nothing less. Your support will help us continue to spread the word about this amazing region.
You can contribute here. Thank you.