A majority of central and eastern European countries have improved their economic competitiveness, according to the latest IMD World Competitiveness Rankings. However, the report also appears to suggest that the region can do far better: the Czech Republic (29th) is the only emerging European country in the top 30.
"This year's results reinforce a crucial trait of the competitiveness landscape: countries undertake different paths towards competitiveness transformation," said Professor Arturo Bris, director of the IMD World Competitiveness Centre. "Countries at the top of the rankings share an above the average performance across all competitiveness factors, but their competitiveness mix varies. One economy, for example, may build its competitiveness strategy around a particular aspect such as its tangible and intangible infrastructure; another may approach competitiveness through their governmental efficiency."
The emerging European countries which have seen their rankings climb the most are Poland, Slovenia and Hungary, advancing four, six and five ranks respectively. Poland's progress comes as a result of GDP growth, a rise in the export of commercial services and an improvement in the management of government debt. Hungary has seen its competitiveness boosted partly because of a reduction in corporate taxes and also because of growth in overall productivity. Slovenia has risen thanks to a remarkable positive shift in its domestic economy and the enhancement of the public budget.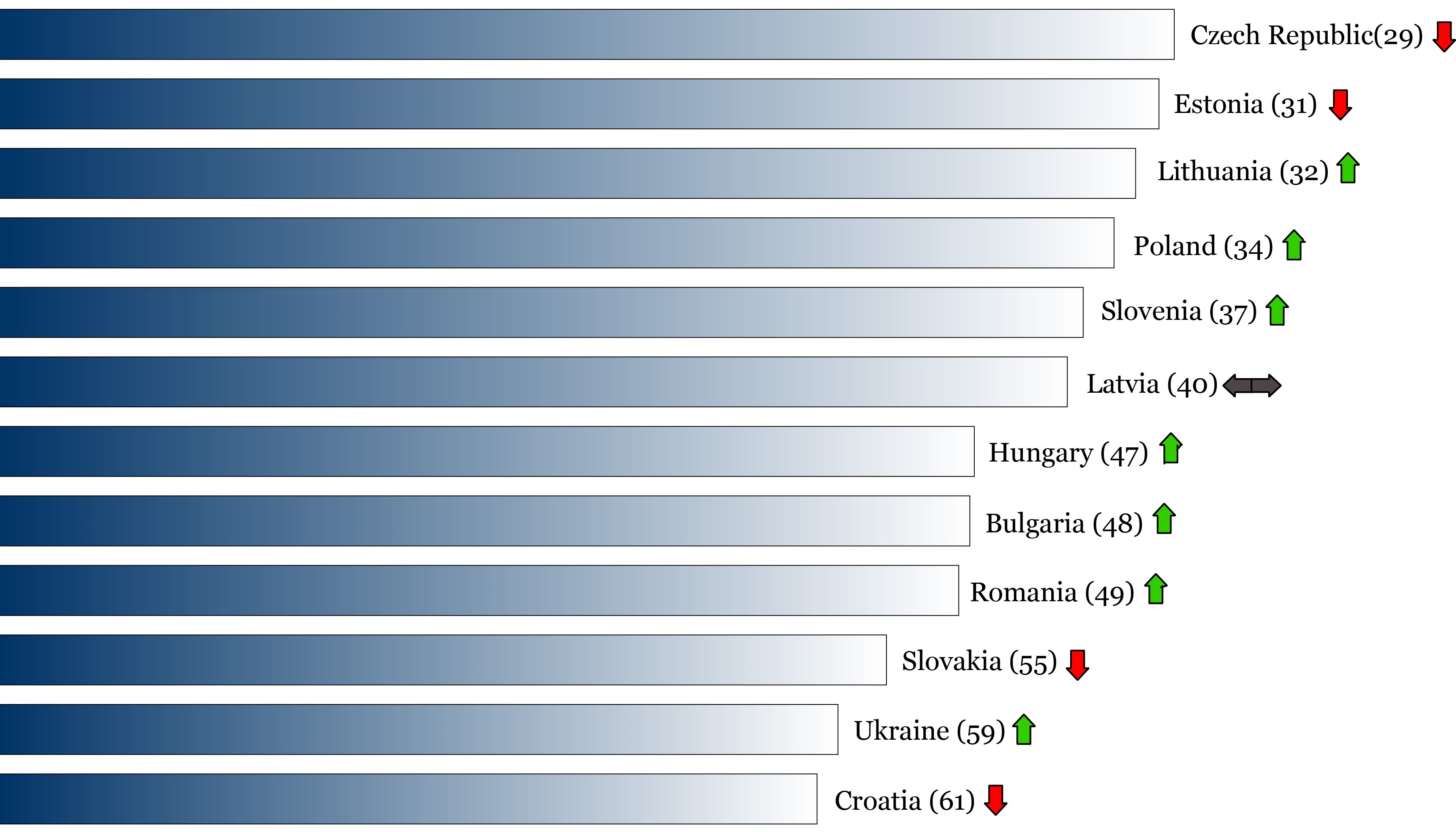 The IMD World Competitiveness Rankings have been published by the Switzerland-based IMD business school since 1989. It compiles them using 258 indicators, including hard data such as national employment and trade statistics, which are weighted twice as much as soft data from an executive opinion survey that measures the business perception of issues such as corruption, environmental concerns and quality of life.
Globally, the United States returned to first spot, followed by Hong Kong, Singapore, the Netherlands and Switzerland.