Sometime in 2023, Ukraine will defeat Russia. Here's our guide to what else we can look forward to in the region next year.
Economy & Politics
Croatia will on January 1 join both the eurozone and the Schengen passport-free travel area (at least its land borders will: airports will become part of Schengen in March). Bulgaria and Romania – vetoed by Austria and the Netherlands when the European Council voted on the matter in December – will be pushing for Schengen membership throughout 2023. Austria currently looks unlikely to change its stance anytime soon, however.
Czechia will hold a presidential election in January. Opinion polls suggest that Danuše Nerudová, a liberal former university rector, will become the country's first female president, defeating rivals Andrej Babiš, a former prime minister mired in corruption scandals, and Petr Pavel, a retired general.
Estonians head for the polls in March, when the country votes in a parliamentary election. The vote will test the popularity of the current prime minister, Kaja Kallas, and her Reform party. Kallas has led – with distinction – the European response to Russia's aggression against Ukraine, winning international plaudits, but high inflation and rising prices at home put her continued tenure as PM in question.
Kallas is nevertheless widely touted to be one of the favourites to take over from Jens Stoltenberg at NATO. Stoltenberg steps down as the alliance's boss in September and his successor will need to be chosen several months in advance. NATO is thought to want its next secretary-general to come from a newer, eastern member state, to be tough on Russia, and preferably female. Kallas fits the bill, as does another Estonian, former president Kersti Kaljulaid. A former Lithuanian president, Dalia Grybauskaitė, is also said to be in the running.
There will be a presidential election in Montenegro in April. Milo Đukanović, who was elected president in 2018 having served six terms as PM, will be seeking a new mandate. Montenegro may also need to hold a snap parliamentary poll in early 2023: its governing coalition collapsed in August, since when Prime Minister Dritan Abazović has remained in office in a caretaker capacity. No new (formal) coalition has yet been formed, and Đukanović has been pushing for a new vote that could return his Democratic Party of Socialists to office.
The ongoing lack of a formal coalition will also likely force Bulgarians back to polling stations in early 2023. The country has already held four parliamentary votes since April 2021, none of which have failed to produce a cohesive coalition. The last attempt at stable government, led by Kiril Petkov, who had promised to step up the fight against corruption, collapsed last summer after less than six months in office.
Probably the most pivotal and important election of 2023 in emerging Europe however is Poland's parliamentary vote, set to be held in October or November. The ruling Law and Justice party (PiS) will face its sternest test since retaking office in 2015, as economic growth slows and anger at its illiberal policies, such as an almost total ban on abortion, grows.  
As usual, the extent to which the country's opposition is able to unite and galvanise the anti-PiS vote behind a clear, coherent alternative will be crucial. In the previous two elections, in 2015 and 2019, the opposition appeared divided and weak, handing PiS easy victories. 
Finally, Ukraine is, technically at least, scheduled to hold a parliamentary election in October. If the war with Russia has not by that time been won, the election is likely to be postponed, as organising it – particularly in any territory still occupied by Russia – would be almost impossible.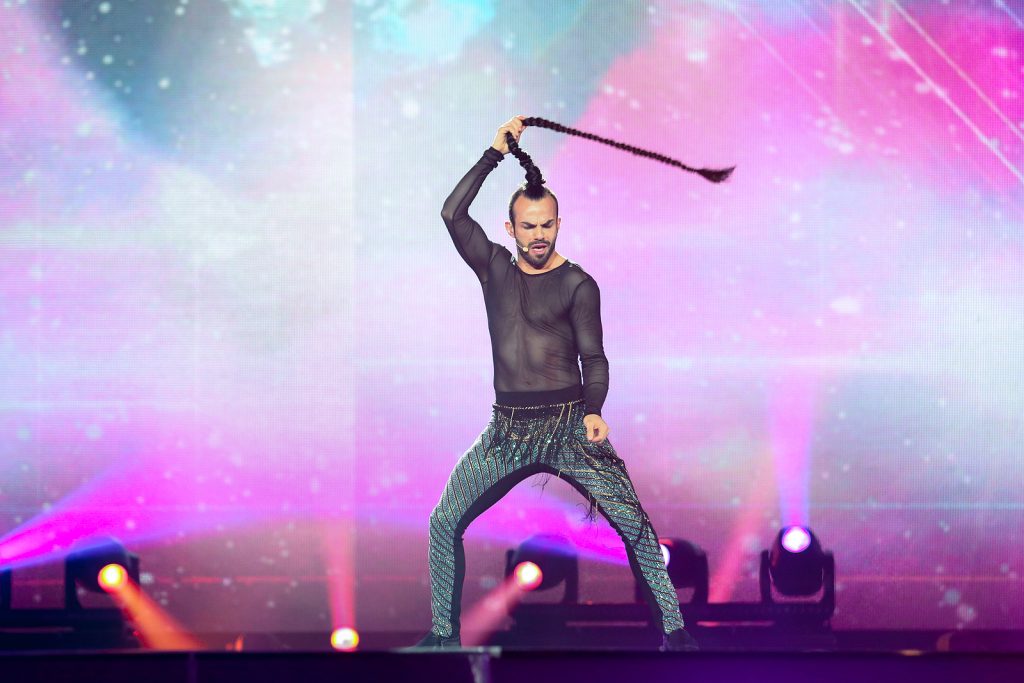 Culture & Sport
The Eurovision Song Contest will take place on May 13, in Liverpool, England – hosting on behalf of last year's winners, Ukraine. The organisers have promised that Ukraine will feature heavily in the production. Not featuring however will be entries from several emerging Europe nations, including Bulgaria, Montenegro and North Macedonia, who have all pulled out citing the rising cost of taking part.
Two cities in emerging Europe, Veszprem in Hungary and Timișoara in Romania, will be European Capitals of Culture in 2023. Veszprem – which is using the event to promote culture, travel and gastronomy throughout the Bakony-Balaton region – holds its opening celebrations on January 21-22, Timișoara on February 17-19.
Vilnius, the Lithuanian capital, celebrates its 700th birthday in 2023. The official anniversary is January 25, but events will take place throughout the year.
Georgia will host the FIS Freestyle Ski, Snowboard and Freeski World Championships for the first time in history, from February 18 to March 5. The World Championship will gather the biggest stars in winter sports at the historical resort of Bakuriani.
Riga is co-host (along with Helsinki) of the Ice Hockey World Championships in May, while Kraków hosts the multisport European Games in June.
At the end of May, the Puskás Aréna in Budapest will host the final of the UEFA Europa League, while a week later, on June 7, the Fortuna Arena in Prague will host the final of the UEFA Conference League.
In what is a busy summer for sport in the Hungarian capital, Budapest welcomes the World Urban Games in June and in August (19-27) the World Athletics Championships. The world's best rowers meanwhile will be in Belgrade, Serbia, in September for the World Rowing Championships.
One final date for your diaries is the annual Future of Emerging Europe Summit and Awards, taking place on June 8-9 in Brussels.
Nominations for the awards are open now.
---
Unlike many news and information platforms, Emerging Europe is free to read, and always will be. There is no paywall here. We are independent, not affiliated with nor representing any political party or business organisation. We want the very best for emerging Europe, nothing more, nothing less. Your support will help us continue to spread the word about this amazing region.
You can contribute here. Thank you.