Romania has activated 400 million euros of pre-arranged financial support from the World Bank to help prevent and respond to the Covid–19 pandemic. The financing covers a range of interventions to strengthen health services, minimise the losses to both the public and private sectors, and to safeguard lives and livelihoods overall.
Romania has been affected by coronavirus more than anywhere else in emerging Europe: 116 people have died and the country's already shaky healthcare system is struggling to cope with the added pressure being placed upon it. Hundreds of thousands of workers have been made redundant and the government's economic measures to help business have so far been limited to loan guarantees and unemployment benefit subsidies.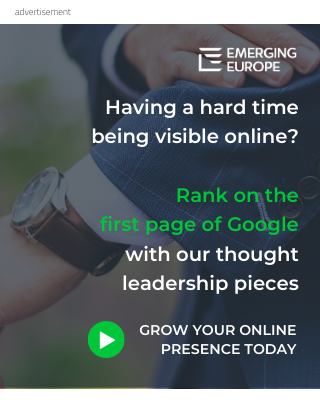 "The World Bank is ready to support Romania in confronting the Covid-19 pandemic and its effects on people by providing fast disbursing financial support as well as through our long-term engagement," said Tatiana Proskuryakova, World Bank country manager for Romania and Hungary. "While the situation is still developing, we will continue support Romania to overcome this crisis."
Romania was able to benefit from a pre-arranged loan which has a Catastrophe Deferred Drawdown Option (CAT-DDO) facility that the government negotiated with the World Bank back in June 2018. The objective of this programme is to strengthen Romania's institutional and legal framework to effectively manage the physical, social and fiscal impacts of health emergencies, natural disasters and climate change. As well as supporting the government with critical policy reforms to build resilience, this facility enables the government to access financing within 48 hours in response to a natural disaster or health emergency.
The 400 million euros heading to Romania is part of the World Bank's 14 billion-US dollar fast-track package to strengthen the Covid-19 response in developing countries and shorten the time to recovery.
Currently, more than 10 countries across the Europe and Central Asia region are discussing projects with the World Bank to help mitigate and address the impacts of the Covid-19 pandemic.
"We are working very closely with governments across the region to minimise loss of life, strengthen health systems, and mitigate the economic impact," said Anna Bjerde, incoming vice president for Europe and Central Asia at the World Bank. "This first batch of funding is an immediate effort to save lives today, and through subsequent phases, safeguard people's jobs and livelihoods tomorrow."
Besides Romania, other countries in Europe and Central Asia to access funds include Tajikistan, where 11.3 million US dollars in fast-track financing will help expand intensive care capacity through equipment, supplies, and training, as well as supporting coordination and communication with the public. The most vulnerable households will also be protected through temporary social assistance.
In Kyrgyzstan, 12.15 million US dollars in fast-track financing will help with immediate healthcare needs, including purchase of medical equipment, personal protective equipment and test kits, and equipping of intensive care units. In addition, nine million US dollars is being reallocated through the ongoing Enhancing Resilience in Kyrgyzstan Project to procure 15 fully equipped ambulances, mobile equipment for Rapid Response Teams, and personal protection equipment for frontline medical staff.
Kazakhstan has received 10 million euros, which has helped make available 236 artificial pulmonary ventilation (APV) devices, necessary for treating an increasing number of people with confirmed Covid-19 diagnosis in the regions of Kazakhstan, and there are plans to provide an additional financing for 123 more APV devices.
Meanwhile, in Armenia three million US dollars is financing the procurement of intensive care and personal protective equipment for frontline health workers to support the management of severe acute respiratory infections among people with a confirmed Covid-19 diagnosis.
"Countries across Europe and Central Asia, as in other parts of the world, are faced with a health emergency that has immediate social and economic implications, unlike any other in recent memory," said Cyril Muller, World Bank vice president for Europe and Central Asia. "The World Bank is responding with all the tools and funding at its disposal to help countries in their efforts to mitigate impacts on people's lives."