Heavy air pollution found in some areas of CEE could make Covid-19 deadlier, experts are warning.
The European Public Health Alliance (EPHA) recently published a statement claiming that those who live in polluted cities are at a higher risk from the Covid-19 coronavirus which is currently rampaging through Europe and the rest of the world.
While there is currently no research that suggests a direct link, data from the 2003 study on a previous coronavirus, SARS, to which Covid-19 is related, shows that patients in regions with moderate air pollution levels were 84 per cent more likely to die than those in regions with low air pollution.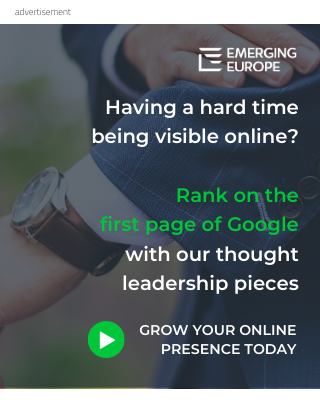 "Urban air quality has improved in the last half century, but petrol and especially diesel vehicle fumes remain a serious problem. Even the latest diesel engines emit dangerous levels of pollution. Patients with chronic lung and heart conditions caused or worsened by long-term exposure to air pollution are less able to fight off lung infections and more likely to die. This is likely also the case for Covid-19," says Dr Sara De Matteis, associate professor in occupational and environmental medicine at Cagliari University, Italy.
While air pollution levels have dropped off in parts of Europe since social distancing measures were implemented, it seems that stopping most of the traffic is still not enough to combat air pollution in CEE.
The biggest contributor to pollution in the CEE region is the use of coal in power plants and for heating purposes.
On March 27, Belgrade, Zagreb, Kyiv, Poznan, Wroclaw, and Warsaw again topped the list of the most polluted cities in the world according to the pollution tracking website AirVisual.
Levels of pollution in those cities were much higher than those considered safe and healthy. Poland is again over-represented on the list with three of the 10 most polluted cities located in the country. The European Environment Agency (EEA) has previously released data showing an estimated 43,000 yearly deaths in Poland can be attributed to air pollution.
EPHA Acting Secretary General Sascha Marschang warns that even though pollution is dropping in parts of Europe, the damage has already been done.
"Governments should have tackled chronic air pollution long ago, but have prioritised the economy over health by going soft on the auto industry. Once this crisis is over, policymakers should speed up measures to get dirty vehicles off our roads. Science tells us that epidemics like Covid-19 will occur with increasing frequency. So cleaning up the streets is a basic investment for a healthier future," he says.
Experts from the EPHA also warn that there is already an inequality of chronic diseases between Eastern and Western Europe.
"Given the remarkable health inequalities concerning chronic diseases between the East and West, there are more patients in the CEE region which are especially vulnerable to the Covid-19 epidemic. The higher level of air pollution in the CEE region suggests that it is a bigger problem here. While mitigating the impact of the new coronavirus outbreak, reducing the level of pollution is even more important and will have double health benefits," Zoltan Massay-Kosubek, EPHA policy manager for clean air and sustainable mobility, tells Emerging Europe.
However, the exact link between air pollution and Covid-19 mortality is currently unknown. The EEA has stated that further epidemiological research is necessary.