The Polish company Solaris Bus and Coach entered into an agreement with CAF, a Spanish manufacturer of railway vehicles and equipment, which will allow it to negotiate a major new investment.
"By selecting CAF as an investor for Solaris, we ensure a promising future for the brand, its clients and its employees," said Solange Olszewski, owner and CEO of Solaris Bus and Coach (pictured above). "I strongly believe that CAF has the right vision for the company and will be able to develop Solaris' potential on a global scale. I am confident that this agreement is fully in line with everything we have achieved since the company was founded 22 years ago and elevates Solaris to a higher level of development path," she added.
"Together with Solaris, we will create a leader in urban mobility solutions beyond rolling stock, particularly in the e-mobility segment," said Andrés Arizkorreta García, president and CEO of CAF. "We want to continue using and to develop Solaris' valuable brand and to keep its Polish character. The combination of both companies' know-how in production, design, technology and services, together with the track record of Solaris in bus product innovation will allow us to better serve our clients while creating shareholder value."
The transaction will position CAF Group as one of the leaders in the urban segment in Europe. It will also open new opportunities for CAF's urban railway business in Central and Eastern Europe and strengthen its services, electric traction equipment and transport systems design businesses, while providing an opportunity to enter and grow in new mobility-related areas.
Global champions
Less than two weeks before the agreement was signed, Polish Solaris Bus and Coach had been named the global market champion at the first ever Emerging Europe Awards, beating other well established regional brands such as Wizz Air, airBaltic, LPP Group and Avast.
"We are very glad to receive such a prestigious award," said Dariusz Michalak, deputy-CEO of Solaris Bus & Coach, said while accepting the prize. "We are proud that Solaris is a brand enjoying global recognition and appreciation. The Global Champion of the Year trophy is a wonderful confirmation of that fact, placing us in the elite group of top European enterprises, which includes such brands as Amazon or Siemens. This is an exceptional year for our company, which has become the European leader on the market of e-mobility and low- and zero-emission vehicles."
"There is no single recipe to become a global champion. In my opinion the most important factors to making a company successful are: very good leadership and very good team; discipline and consistency in the proceedings; understanding of your market and changes on it, appropriate responses to these changes; a bit of luck and of course a lot of hard work. I've been working for Solaris for over two decades so every award for our company makes me personally happy and is a proof that hard work and perseverance pay off," Mr Michalak tells Emerging Europe.
"The experience of Solaris shows that having subsidiaries abroad may increase the chance for success on foreign markets. It is very useful, from a business point of view, to have insiders or local professionals who know and understand the characteristic features of a given country. What is more, in some areas there are often legal regulations that require your presence in another state. This also allows you to be closer to your clients. But most importantly success would be impossible if we failed to meet our customers' expectations which are of utmost importance to us," Mrs Olszewski tells Emerging Europe.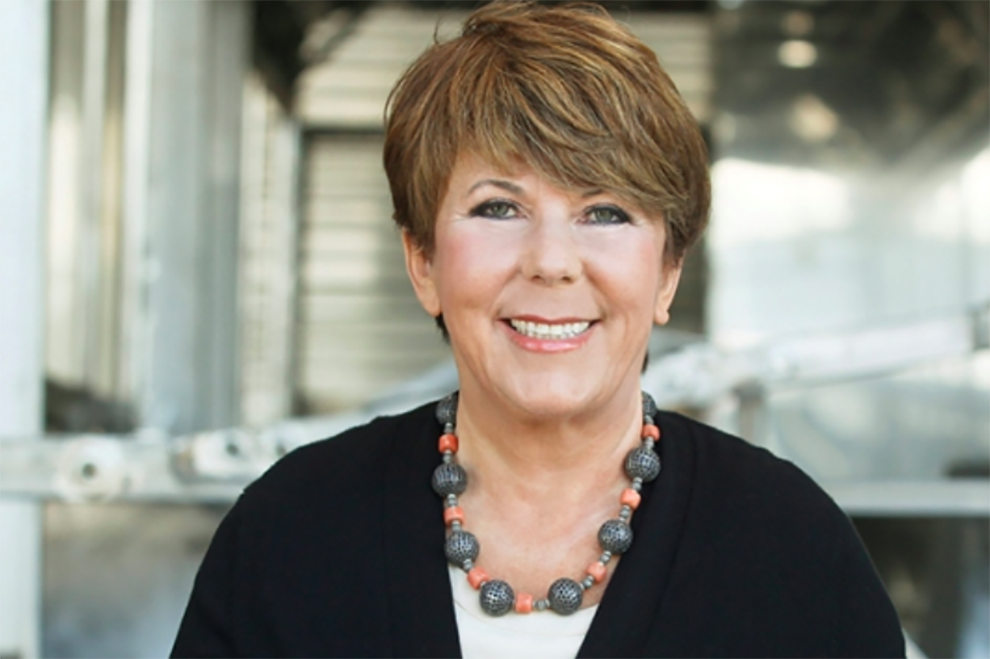 Family business
Solaris Bus and Coach is a family business founded in the 1990s by Solange and Krzysztof Olszewski. Within 22 years, the company has grown from a few dozen to over 2300 employees.
Last year, 2017, was a record year, when not only did Solaris win the coveted prize of best bus of the year, but 70 per cent of the company's sales went to international markets. Solaris set a record in sales, selling 1397 vehicles, beating their previous record by 17 vehicles, set back in 2014. In addition to the number of vehicles sold the company generated revenue of over 1.85 billion zloty.  Of the 1397 vehicles sold last year, 445 were destined for Poland and the remaining 962 (70 per cent) ended up in foreign markets, the majority of which were sold to Italy (225 vehicles), followed by Germany (200 vehicles).
"Every year since 2004 the majority of our sales has been exported," Solange Olszewski tells Emerging Europe. "The reason for that is that our domestic, Polish market is simply incapable of absorbing more vehicles. Our vehicles are currently present in 32 countries. The key markets for our products are in Europe – Germany, Italy, Israel, Austria, Czech Republic, France, Norway, and Lithuania – although we would always consider all markets equally important," she adds.
In 2017, apart from being named Emerging Europe's Global Market Champion and winning a number of other awards, Solaris' Urbino 12 electric bus was chosen the Bus of the Year 2017
"The title is the most prestigious you can be awarded with in our industry and this is the first time that it has been awarded to a producer, who competed with an electric bus…. Also, as more and more of our electric buses are in service across Europe, the word spreads of their reliability and effectiveness. Battery-driven vehicles from Solaris have jointly covered over 5 million kilometres, which shows that the technology is no longer an uncertain novelty, but a serious alternative to a diesel bus," Mrs Olszewski says.
The future of public transport seems to be edging towards the use of electric and hybrid forms of transportation, especially in a world where we are worried about pollution and climate change.
"Solaris is committed to fulfilling the demand of the market. The trend of public transport moving towards low or zero emission vehicles can be clearly observed for the past several years. To show it in figures, in 2014 there were orders for 156 electric buses in the EU. 2015 saw 248 orders, which meant a 58 per cent increase. Another breakthrough came in 2016 when 376 were ordered. Last year European operators ordered 1051 electric vehicles, which constitutes circa 10 per cent of an entire city bus market in Europe. Considering the sales and orders as per the end of 2017, Solaris, with 11 per cent of the market, was the second largest electric buses provider," notes Mrs Olszewski.
She confirms that despite the planned acquisition, the Solaris brand will not disappear from the market and the company's vehicles will still be manufactured in Poland.
—
Photo: Solaris