Immigration from Asia is making Romania's capital increasingly multicultural and might offer a solution to the country's demographic crisis. So far, immigration has not been a political issue, but this could change with four elections scheduled for 2024.
Order a food delivery in the Romanian capital Bucharest these days and the likelihood is that your pizza, burger or taco will be brought to your door by an immigrant from south Asia, be it India, Sri Lanka or Bangladesh.
Outside the city's malls groups of immigrants gather to exchange stories as they wait for their next order. Few locals bat an eyelid, and on the surface at least there is little prejudice towards the new arrivals, who believe that Romania's reputation as a welcoming country is well founded.
---
---
"Everyone is friendly," says Viran, from Sri Lanka, who arrived in the Romanian capital in November 2022. "No problems so far, and the tips are good. This means they like me, no?"
When an investigation by a local newspaper, Libertatea, revealed earlier this year that some immigrants were being treated poorly by the agencies that bring them from Asia, there was a broad wave of public sympathy with ire directed against the agencies.
More in than out
For three decades Romania has been hemorrhaging people. The country's population peaked in 1990 at 23.5 million, falling to just over 19 million at the time of the last census, in 2022. Given that millions are thought to live outside the country while retaining a connection with Romania, the actual number of people living in the country could be considerably lower.
On August 30, however, it was revealed by the Romanian Institute for Statistics (INS) that the country's population grew in 2022, by just over 9,000 people. The INS puts this down to the number of immigrants exceeding the number of people leaving the country: a first since 1990.
The country's need for workers is evident in the number of permits issued each year. In 2017, just 3,000 work permits were allocated to non-EU citizens. That has now risen to 100,000 each year and looks set to rise further.
Romania has always been home to a college of peoples, with Hungarians and Germans traditionally the two largest ethnic groups. Seats are even reserved in its parliament for members of its older minorities, from Turks to Armenians, although with some of the minorities for whom seats are reserved, including Croatians and Italians, now numbering just a handful of people, whether doing so is democratic is another question. The 18 minority MPs, who usually vote en bloc, have on occasion propped up governments.
Romania's new generation of immigrants are not limited to home delivery staff. Thousands work in construction, in IT, and in other parts of the services sector—including waiting tables in restaurants, where their lack of knowledge of Romanian has led to one of the few grumbles about the new arrivals.
"I shouldn't have to learn English to order a meal in a restaurant," one diner at a Bucharest restaurant tells me. "[These people] are welcome, but they need to learn Romanian."
At weekends, many gather at Moara Vlasiei outside the capital, home to Romania's national cricket ground. The country boasts a thriving cricket league of several teams whose ranks have been swelled by the recent wave of immigration, says Andrew Begg, coach of Romania's various national cricket teams.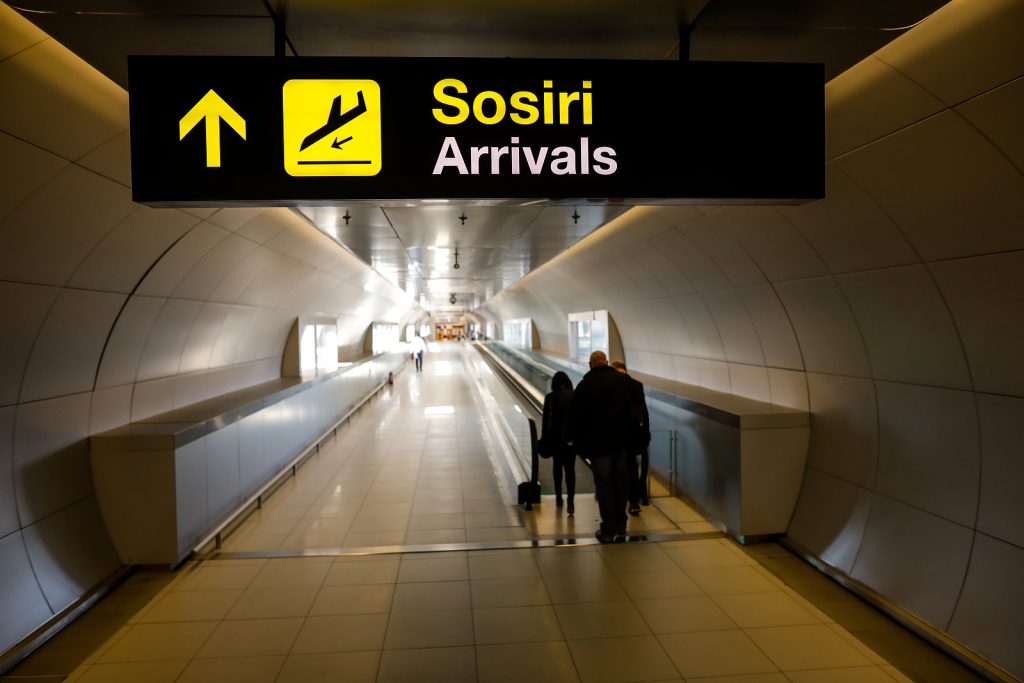 Not a political issue–yet
Romania holds four rounds of elections next year: European, local, parliamentary and presidential. Refreshingly, and at odds with the rest of emerging Europe, so far at least there is little sign that immigration will be made an issue, even by the far-right Alliance for the Unification of Romania, better known by its Romanian acronym, AUR. 
This, suggests Radu Magdin, an analyst, can be put down to the fact that the country recognises its need for foreign workers, and the prevalance of other issues in the media.
"Overall, Romania keeps losing brains and hands, a trend that will accelerate next year," he says. "This is due less to economic opportunity—Romania is de facto growing—but to citizen perception on a future in this country for their kids and themselves, the scandals around public services failures, and the tiring political atmosphere.
"AUR is already conquering our diaspora, but in my assessment, parties will not prioritise [immigration] in their 2024 electoral programmes. Our parties remain too tactical, caught up in the 24 hour media and outcry cycle."
Claudia Postilnicescu, a lawyer and political consultant, is less optimistic. While agreeing that parties are currently caught up with the country's regular failings—most recently a tragic explosion at a liquefied petroleum gas (LPG) deposit which had been operating in plain sight without authorisation for years—this could change next year.
"I anticipate that immigration will be grabbed as an electoral topic next year, by all the political parties, each in their own way," she says.
"The fact that it hasn't happened yet is because we have plenty of catastrophic events almost every day, and at the moment, the main narratives are connected with the war in Ukraine, the problems in the justice system, and the fiscal changes that will impact freelancers, lawyers and entrepreneurs, plus the issues in the educational system —especially with the beginning of the school year just around the corner.
"Once these emergencies will settle, the big electoral themes will emerge."
---
Unlike many news and information platforms, Emerging Europe is free to read, and always will be. There is no paywall here. We are independent, not affiliated with nor representing any political party or business organisation. We want the very best for emerging Europe, nothing more, nothing less. Your support will help us continue to spread the word about this amazing region.
You can contribute here. Thank you.

---