Another city in Lithuania, Klaipėda, meanwhile tops the ranking for smaller cities.
Vilnius has been named the most business-friendly city in emerging Europe, topping this year's Business-Friendly City Perception Index.  
The Lithuanian capital was chosen by a jury of more than 100 global FDI experts, site selection advisers and location analysts who were independently asked for their views on the region's cities with populations above 200,000 inhabitants, as well as the capitals of Montenegro (Podgorica) and Kosovo (Prishtina), where the population is below 200,000.
Last year's winner, Prague, fell to second, with Kyiv—despite Russia's war—taking third spot. Łódź and Tallinn complete the top five.
The Business-Friendly City Perception Index offers key information on the business environment of the cities of emerging Europe. It assesses them across eight categories: Brand, Economic Potential, Business Climate, Pool of Talent, Smart City Development, Infrastructure and Connectivity, Quality of Life and Local Authority Support.
Vilnius, which surpassed Prague by just one point, scored particularly well in the business climate, pool of talent, infrastructure and connectivity and quality of life categories.
"Vilnius has always been a top 10 city, but this year our experts really seem to have appreciated the steps it has taken to improve its business climate," says Craig Turp-Balazs, editor of Emerging Europe.
"What's interesting, however, is that across the eight different categories there are six winners: no one city dominates. Only Warsaw (Brand and Infrastructure) and Kyiv (Economic Potential and Local Authority Support) won multiple categories."
Other category winners include Ljubljana (Quality of Life), Lviv (Talent), and Tallinn (Smart Cities).
Commenting on Kyiv's strong showing, Turp-Balazs says that it is a result of the city's "remarkable resilience."
"It's also worth noting that a number of cities in Ukraine feature prominently in the ranking. It's evidence of the fact that private firms and investors are ready to play a key role in the country's reconstruction."
---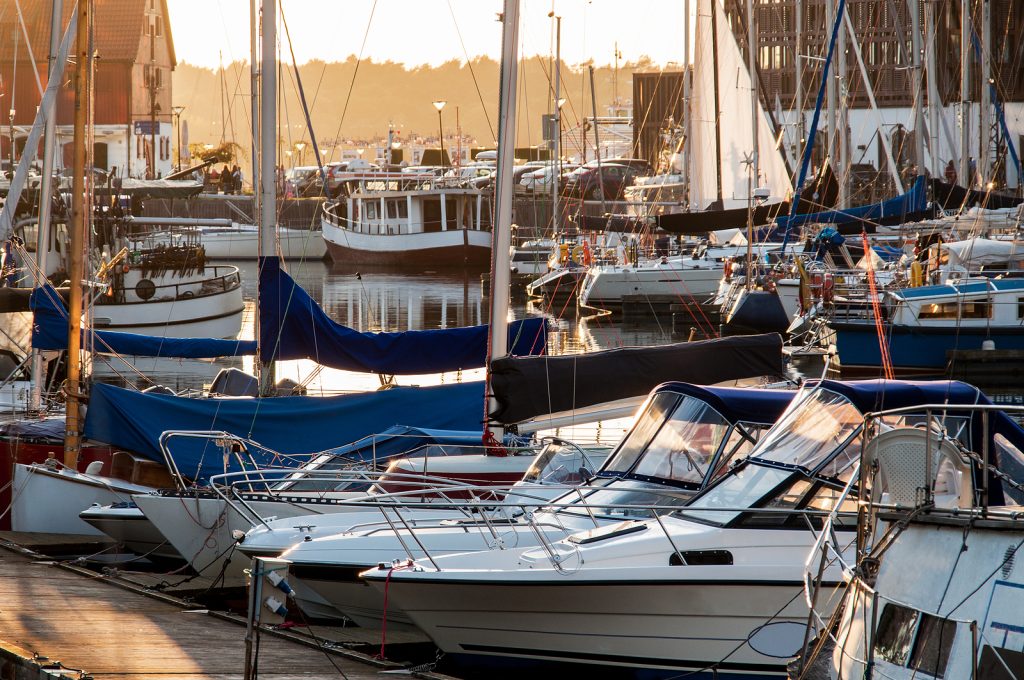 Best known as a port, Klaipėda is now on the radar of key site selection analysts
---
Klaipėda, the region's small city pick
This year, for the first time, the Emerging Europe panel of experts was also asked to select from 78 emerging cities that have a population of between 100,000 and 200,000. This additional group was added as a result of growing interest in setting up new operations in these so-called tier-three cities.
Here, another Lithuanian city, Klaipėda, took top spot, followed by Plzeň in Czechia and Burgas in Bulgaria.
"We were keen to include a ranking for smaller cities this year because our discussions with site selection experts convinced us that investors are increasingly interested in their enormous potential," adds Turp-Balazs.
"Again, there's huge variety across the categories," he adds, "such as Batumi in Georgia winning the Talent category, and Rzeszów in Poland taking first place for Business Climate. These cities are already punching well above their weight and are ready to take the next step."
"Companies looking to relocate in this region really are spoilt for choice."
---
You can download the full Business-Friendly City Perception Index and Report for free, here.
---
Unlike many news and information platforms, Emerging Europe is free to read, and always will be. There is no paywall here. We are independent, not affiliated with nor representing any political party or business organisation. We want the very best for emerging Europe, nothing more, nothing less. Your support will help us continue to spread the word about this amazing region.
You can contribute here. Thank you.

---