While it's still not certain when emerging Europe's ski season will begin – a consequence of Covid-19 restrictions – the region's fans of winter sports remain hopeful that they will be able to hit the slopes sooner rather than later. Should you wish to join them, here are our suggestions of the best places to do so.
—
1. Gudauri, Georgia (pictured above)
High in the Caucasus mountains, 122 kilometres from the Georgian capital Tbilisi (the drive takes around two and a half hours), Gudauri has been a favourite of skiers-in-the-know for a number of years. Offering almost 1,500 metres of vertical drop the resort is a dream for skiers of all abilities, with wide-open cruising for beginners and improvers, some fabulous off-piste for powder fans and Europe's cheapest heli-skiing for real adrenaline junkies. Our only complaint is that for what is a purpose-built resort the layout can be awkward (a lot of the accommodation is a long walk from the lifts), but most hotels and apartment complexes offer shuttle buses to and from the slopes. With the exception of Georgian public holidays, crowds are unheard of and queues for the lifts non-existent.
Good
Incredibly cheap lift pass, high-altitude skiing for all levels
Bad
Very little apres ski, resort layout means a fair bit of walking
—
2. Borovets, Bulgaria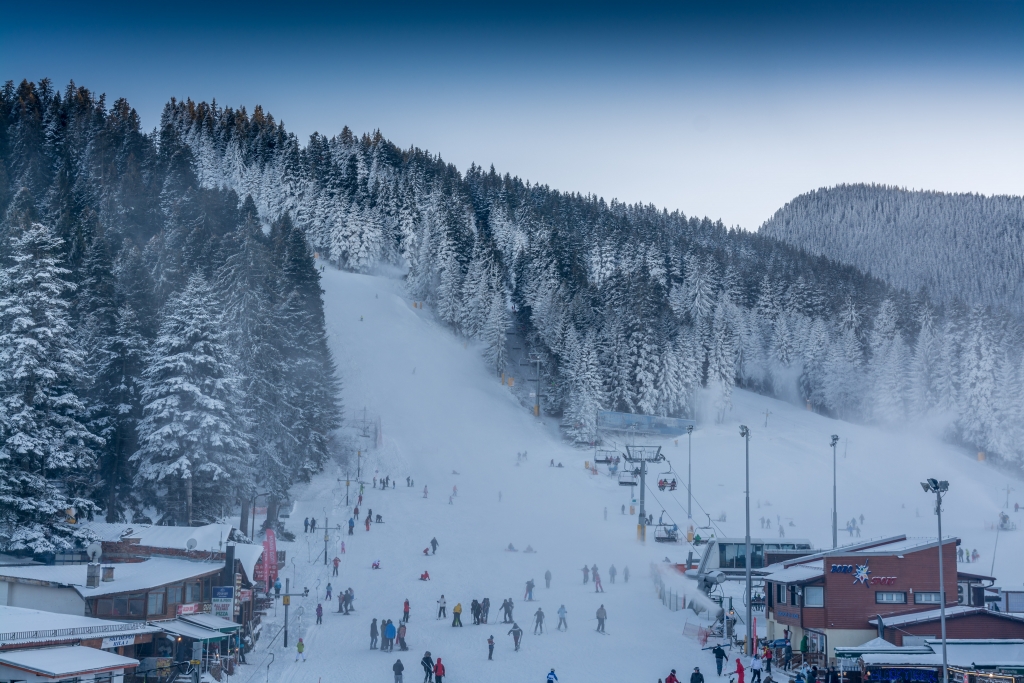 The slopes at Borovets are split over two separate ski areas, and both offer long-ish runs good for beginners and intermediates in a gorgeous setting below Mt Musala, the highest peak in the Balkans. There are around 50 kilometres of slopes in all, usually immaculately groomed and served by a decent lift system (although note that access to the Markudjik ski area can sometimes be hampered by high winds closing the gondola lift). Off-piste is limited however and there is very little to keep experts happy. The resort offers some great accommodation close to the slopes and myriad dining options. There are also some very lively pubs and clubs (indeed, the resort can at times be a bit too lively for some tastes), and it's all just over an hour from the Bulgarian capital Sofia.
Good
Easy access from Sofia, lively apres ski
Bad
Very little on offer for experts, apres ski too rowdy for some
—
3. Bukovel, Ukraine
One of the best-kept secrets on the emerging Europe ski-circuit is the almost immaculate resort of Bukovel. There are more than 60km of pistes, and while the resort's elevation is not the highest (the top lift reaches a modest 1372 metres) the resort's latitude makes it one of the most snow-sure in the whole region. What's more, all the slopes – most of which are tree-lined and sheltered from the elements – are equipped with snow cannons for when nature fails to supply enough of the white stuff. There is a good range of accommodation, and prices are very cheap. Now the bad news. One of the reasons Bukovel has remained something of a secret is its inaccessibility. It is more than four and a half hours drive from the nearest international airport, Lviv, and the roads in this part of world are not the best.
Good
Avoid public holidays and you'll have the place to yourself
Bad
It's a long way from just about anywhere
—
4. Jasna, Slovakia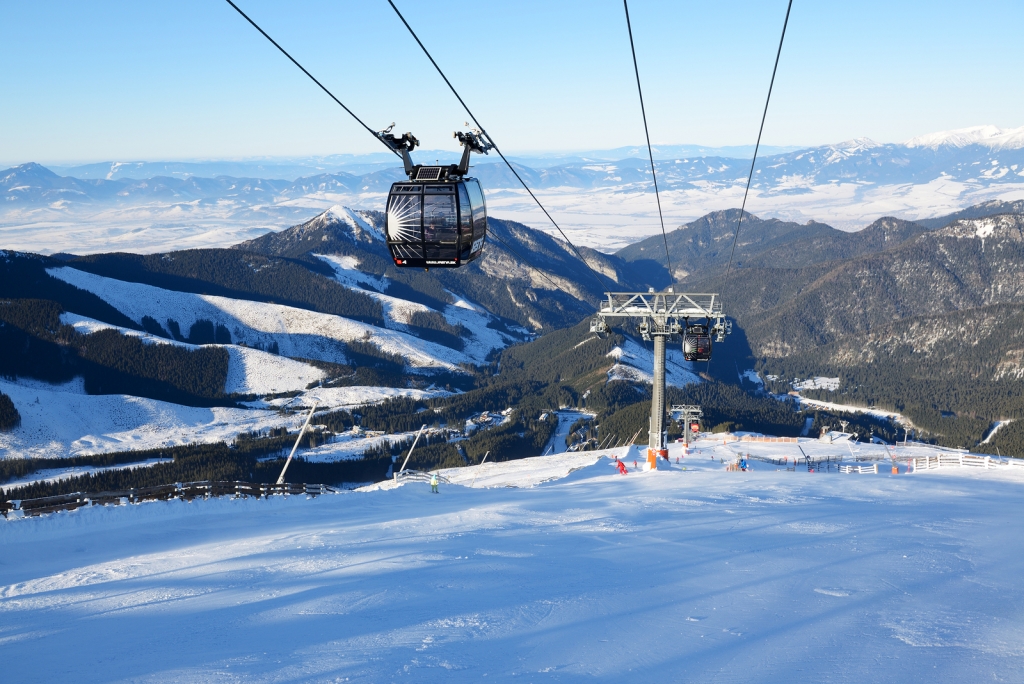 The largest ski area in Central Europe offers 50 kilometres of slopes on both sides of Mt Chopok, including some very steep couloirs on the north face and wide-open, easier tracks on the south side of the mountain. There is a large freeride area and expert skiers will find plenty to keep them happy. Snow-making machines cover most of the slopes and ensure good cover until the end of April. Accommodation is spread over a number of small, satellite villages which means that the vast majority have quick access to and from the slopes, but makes lively apres ski difficult to find if you are in one of the more quiet locations. Great ski school, but costs are relatively high and the lift pass is one of the most expensive in the region.
Good
Largest ski area in Central Europe. Easy access from Košice airport
Bad
Lift pass is the most expensive in the region
—
5. Bansko, Bulgaria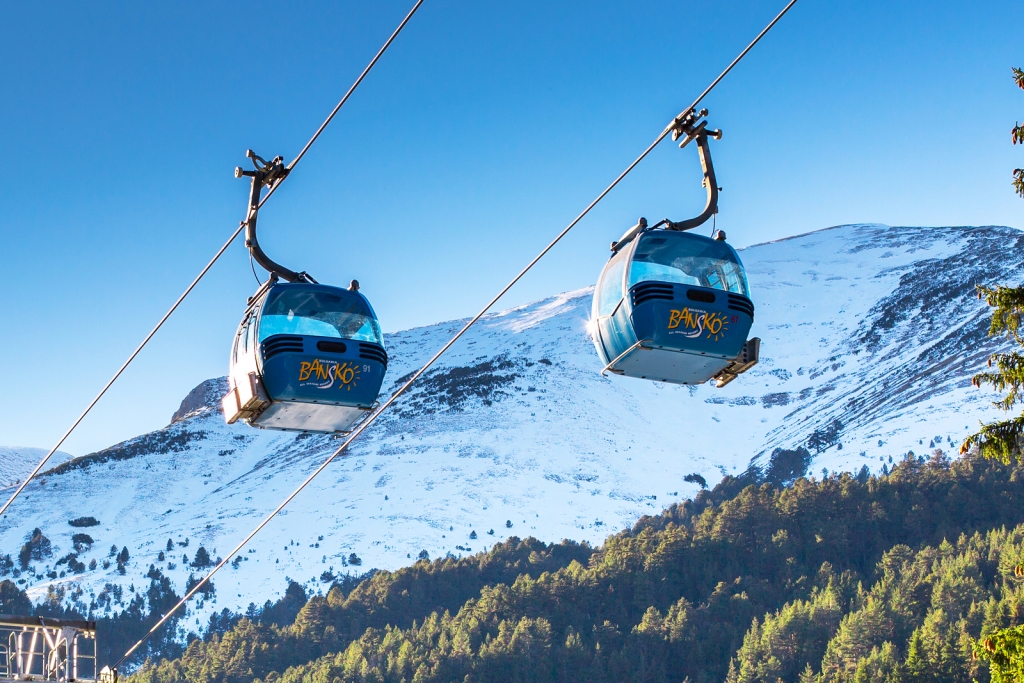 Bansko was a lively market town centuries before it became a ski resort and its historic centre retains a charm unmatched by most ski resorts in the region. There is plenty to do off the slopes – from visiting museums to shopping for handmade local artefacts – which makes it a perfect destination for larger groups which include non-skiers. The pistes themselves (and there are nearly 70 kilometres of them, most suited for intermediates) are all high altitude and made snow-sure by a sophisticated snow-making system. The downside is that access to the ski area from the town is via a gondola lift for which the queues are the stuff of legend. Waiting an hour is not unheard of at the wrong time of day (between 10am and midday). Get there early.
Good
Loads for non-skiers to do, perfect for families and mixed groups
Bad
The queue for the gondola lift in the morning can be very long
—
6. Kopaonik, Serbia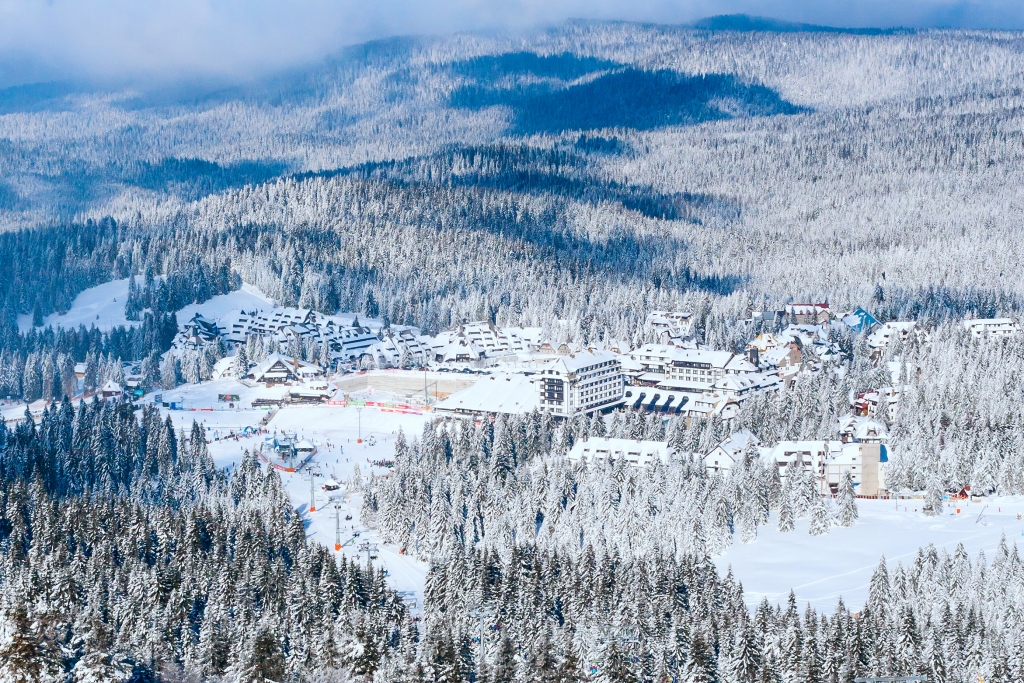 Kopaonik, on the border of Serbia and Kosovo, offers 55 kilometres of tree-lined pistes. Runs are quite short but good fun, and there are few crowds: the resort is very well designed and the lift system, which has seen much investment in recent years, including a new six-seat chair-lift, keeps queues to a minimum. The highest slope barely tops 2000 metres, but snow cover is usually guaranteed until the end of March (and even when there isn't any snow, the resort boasts the longest artificial ski slope in Europe, nearly a kilometre in length and served by its own chairlift). Accommodation is good value, and there is plenty to choose from. Access, however, is a problem: it's almost five hours from Belgrade, longer from Podgorica. Prishtina is in theory far closer, but as you are not allowed to cross the border directly from Kosovo to Serbia, you need to go via Montenegro.
Good
Varied skiing with plenty for experts
Bad
Access is far from easy
—
7. Bovec-Kanin, Slovenia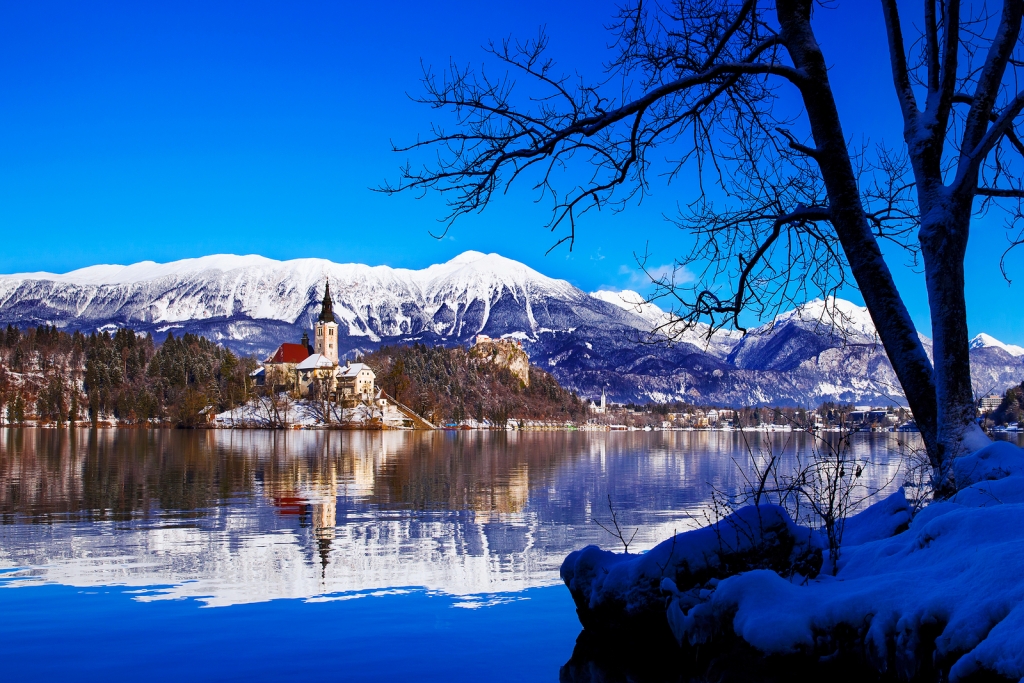 As locals will be the first to point out, you don't merely come skiing in Slovenia, you come for a whole winter experience. After all, if there is a more picture postcard perfect place on earth than Lake Bled when covered in ice and snow, then I have yet to see it. Kranjska Gora is the country's best-known, and largest resort, famous for the slalom World Cup races held here each year and superb cross-country tracks. In my opinion however, there is far better (and less crowded) skiing to be had at the other ski centres in the country, particularly at Vogel near Bohinjska Bistrica and Slovenia's highest resort, Kanin, which now has direct access from the town of Bovec on the other side of the Triglav National Park. This being Slovenia, no resort (with the exception, alas, of Bovec) is much more than an hour's drive from Ljubljana.
Good
Picture postcard scenery
Bad
All of Slovenia's resorts can be very crowded
—
8. Kolašin 1450, Montenegro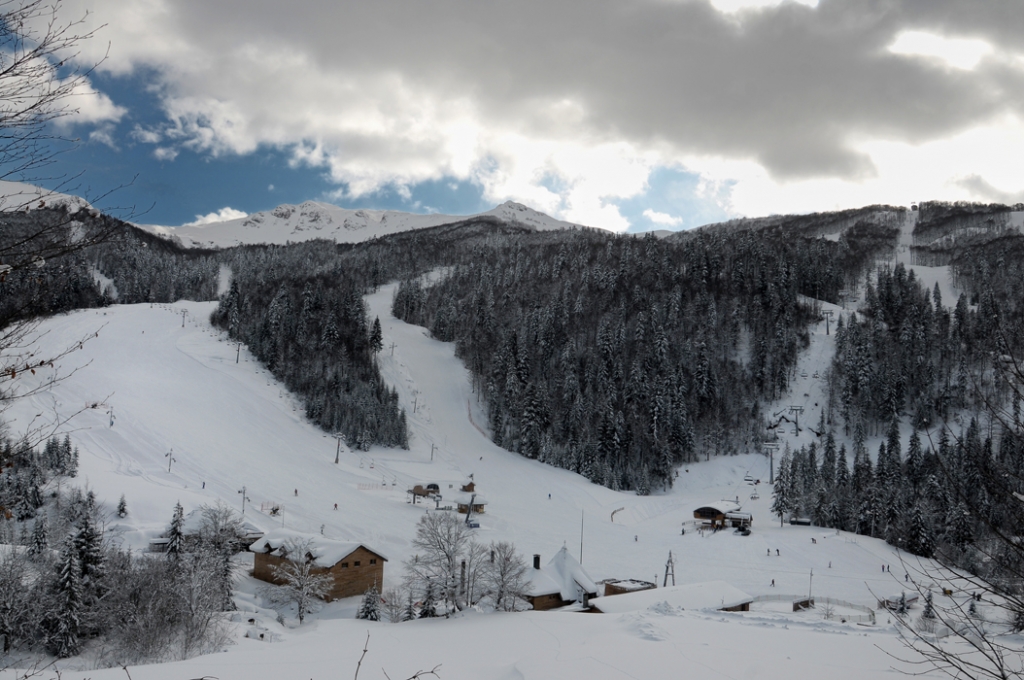 There are currently seven places to ski in Montenegro, and the country is keen to develop winter tourism further. The largest, and best resort is currently Kolašin 1450, a 90-minute drive north from the country's capital Podgorica, generally snow-sure from December to April. With a modest 20 kilometres of mainly gentle, tree-lined slopes served by seven lifts (including a brand new chair-lift) the resort is currently off the radar of most European skiers, but that could soon change. The Montenegrin government has high hopes for winter sports: an entirely new resort is being built further up the mountain at Kolašin 1600, which will increase bed capacity (currently there are few accommodation options), and tens of millions are currently being spent on creating what will be the largest ski area in the Western Balkans, all part of a major plan to develop the Bjelasica region.
Good
You'll possibly be the only foreigner in the resort
Bad
Little for experts
—
9. Zakopane, Poland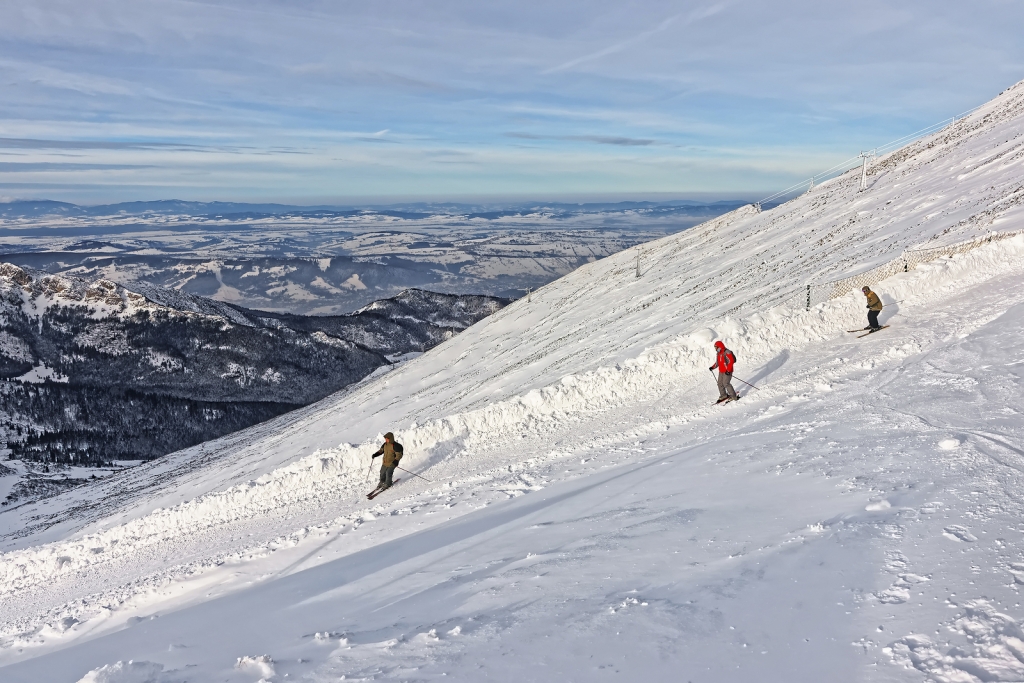 Poles are crazy about ski jumping, and Zakopane in the Tatras is the country's ski jumping capital. Competitions are held all winter, the highest calibre being the World Cup event which takes place at the end of January. Alas, when it comes to more conventional skiing, you will almost certainly leave Poland with the impression that it could be fantastic, if only they could get their act together. Zakopane is a good base for exploring a number of different ski areas, of which the closest (and biggest) are Kasprowy Wierch and Gubałówka, on either side of the town centre. The two areas are not connected however, and despite the recent installation of new chair-lifts, the crowds and lift queues remain a turn off. Zakopane does have plenty to offer away from the slopes, however, including great food and drink, and for groups and families including non-skiers, it's a superb choice.
Good
Great place to watch ski jumping
Bad
Long queues, main ski areas not connected
—
10. Sinaia, Romania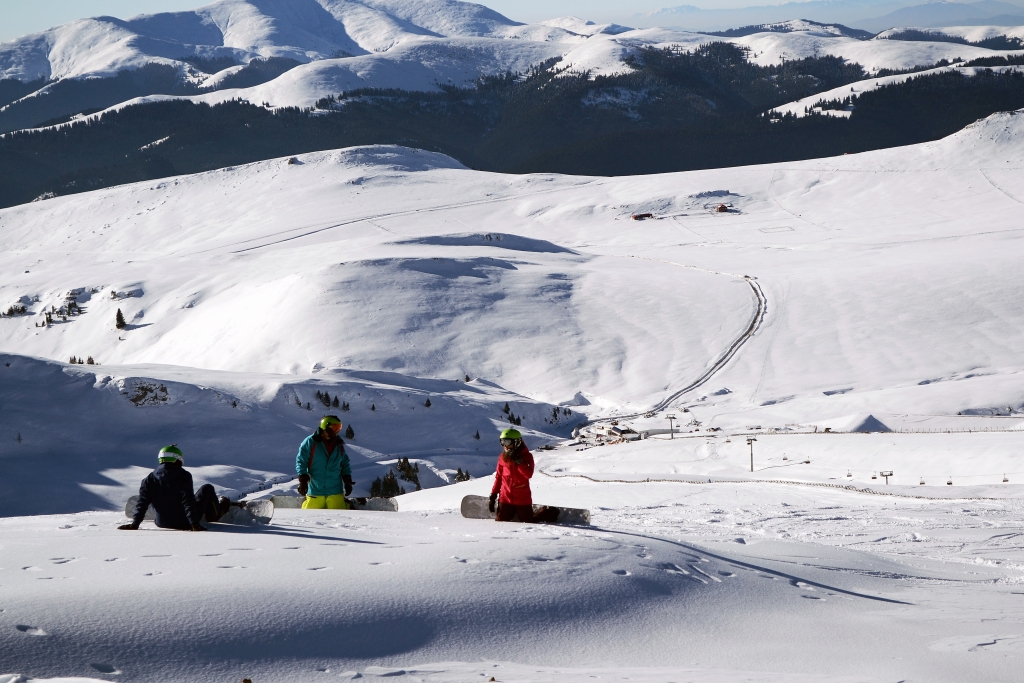 In a parallel universe Sinaia is the best place to ski in emerging Europe, not the 10th best. In that universe one company operates the ski lifts (instead of two in the real world) and only one far-from-cheap lift pass is needed. In that universe high winds do not close the lifts and there is reliable snow (Romania, contrary to popular belief, has relatively dry winters). If you get lucky and catch Sinaia on a sunny day, with good snow and no crowds, then it can be easy to think that you are in that parallel universe. Alas, such days are few and far between. Enjoy them – if you can.
Good
Lots to do off the slopes, especially the tour of gorgeous Peles Castle
Bad
Two lift passes needed, unreliable snow, crowded at weekends
—
Unlike many news and information platforms, Emerging Europe is free to read, and always will be. There is no paywall here. We are independent, not affiliated with nor representing any political party or business organisation. We want the very best for emerging Europe, nothing more, nothing less. Your support will help us continue to spread the word about this amazing region.
You can contribute here. Thank you.