Two of Poland's best-loved cartoon characters, Kajko i Kokosz, are getting their own show.
Animation lovers will soon get a new treat courtesy of Netflix, when the adaptation of Janusz Christa's classic comic book Kajko i Kokosz is released some time next year.
The comics, published between 1972 and 1991, star the titular two Slavic warriors and depict their medieval battles against dragons, witches, and evil knights.
Often compared with Asterix and Obelix, Kajko i Kokosz stories always, in addition to fantasy battles, featured tongue-in-cheek references to the vagaries of everyday life under communism, the labour unions, bureaucracy, and commodity shortages.
'St Nicholas present'
News of the show was announced by Netflix on December 6, which said that it was a "St Nicholas present" for fans of the comic, as small gifts are traditionally exchanged in Poland on this day.
Murmurs of a possible Netflix adaptation of the classic comic book began circulating two years ago however, when the production company Ego Film acquired the rights to Kajko i Kokosz from Paulina Christa, the creator's granddaughter.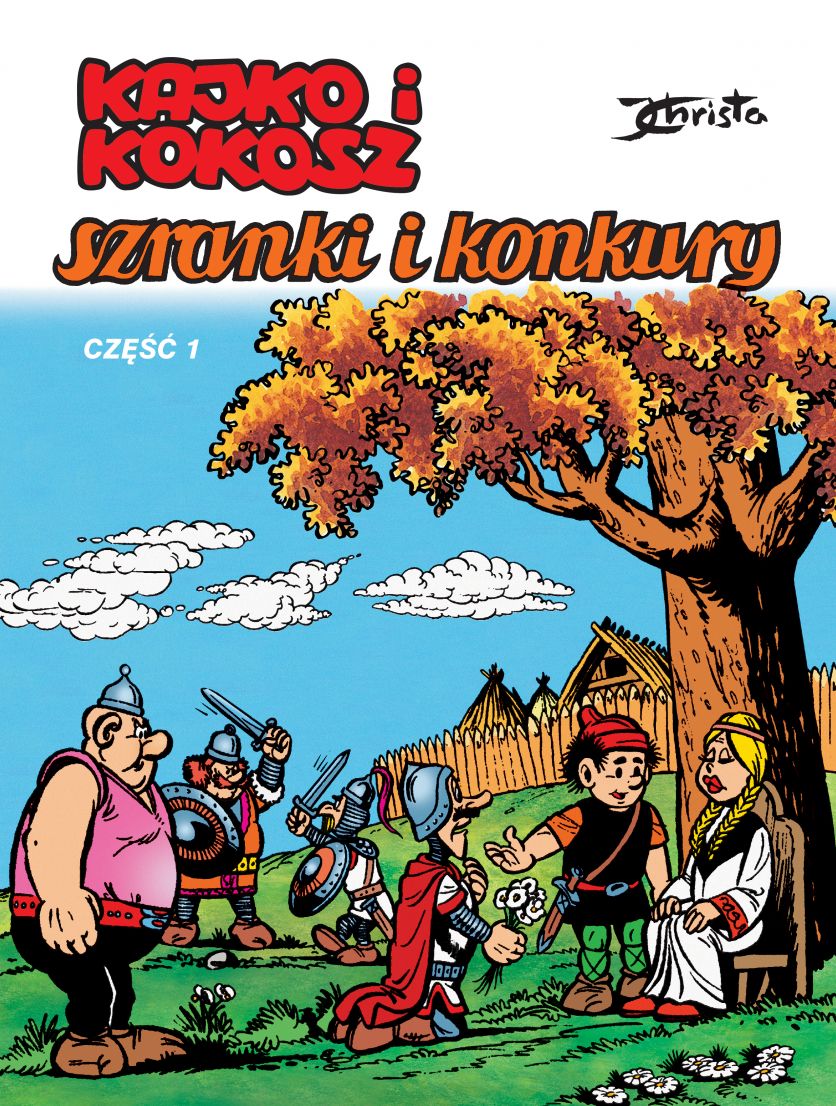 "My grandfather identified himself with Kokosz. For good reason, I guess… Grandpa was exactly such a glutton and a light spirit. He did not take life seriously, he always made fun of it," she says.
Janusz Christa published his first cartoons in 1957, and many of his works were printed in the magazines Wieczór Wybrzeza and Świat Młodych. He continued to work until 1990, when he retired due to declining health. He died in Sopot in 2008.
His works have enjoyed a great deal of popularity in his native Poland, with one Kajko i Kokosz book, Szkoła Latania (Flying School), even becoming the first comic book to be included on mandatory reading lists in schools.
Iconic characters
For Łukasz Kłuskiewicz, who is in charge of content acquisition for the Central European region at Netflix, the classic comics were an obvious choice.
"Generations have been brought up on these comic book adventures, which is why we are working on the series with great excitement," he told Polish media. "We are happy that in the animation the iconic characters will come to life and will become even more expressive."
The animated show will have fifty-two episodes, which are expected to be stand-alone stories. But, just like in the original comic, the overarching theme of friendship will take centre stage.
The first season's budget is estimated at around five million Polish zloty (around 1.1 million euros).
Ewelina Gordziejuk of Ego Film will serve as the executive producer and showrunner of the Kajko i Kokosz adaptation. According to her, the comic is just one of many works of Polish literature that deserve an adaptation.
"…not only because of the huge, ever-growing popularity and the crowd of loyal fans, but also because of the film potential of the story and the unique artistic layer," she says. "It is these unique qualities of the comic book that convinced me that it is worth taking up the challenge and facing something so huge and important for our culture."
New readers
In 2018, several of the comic book albums were translated to English, but the Netflix adaptation will most likely be the first time audiences outside of Poland have been exposed to two fictional characters.
"We are convinced that, thanks to Netflix, Kajko i Kokosz will also be liked by viewers around the world," says Mr Kłuskiewicz.
Previously, the comic book was also adapted into computer games and several new books have been published following side characters from the originals. In recent years, there has been a renewed interest in the works of Christa.
"Kajko i Kokosz and his other works are returning and are gaining more and more popularity among new readers," says his granddaughter.
In keeping with the original style of the books, the new Netflix show will use two dimensional animation.
"We don't want fans to be disappointed," said Gordziejuk. As the show is slated for a 2021 release, fans will have to wait a while before they can judge for themselves.
For those who want content of Polish origin on Netflix right now, Andrzej Sapkowski's The Witcher remains a strong choice.
—
Unlike many news and information platforms, Emerging Europe is free to read, and always will be. There is no paywall here. We are independent, not affiliated with nor representing any political party or business organisation. We want the very best for emerging Europe, nothing more, nothing less. Your support will help us continue to spread the word about this amazing region.
You can contribute here. Thank you.