On the Estonian island of Saaremaa, Christmas trees are being recycled in the most delicious way: a craft gin distillery is using them to make a unique tonic water.
When Tarmo Virki began distilling gin he encountered a problem: finding the perfect tonic water to complement the unique flavour of gin made with Nordic juniper.
"When we began selling our gin to bars, we noticed that they were struggling to find the right tonic water to go with it. That's when we decided to make our own," he says.
From his home on the Estonian island of Saaremaa in the Baltic Sea, he tells me via what is probably the country's best-known export, Skype, that the solution was quite literally standing in the middle of the island's capital, Kuressaare: the town's Christmas tree.
"Recycling Christmas trees was something we had thought about quite a lot, but most domestic trees dry up too much for any taste to remain. When we figured out that the huge trees in town centres don't dry, it was obvious that we needed to reach an agreement with the city."
---
---
Kuressaare's deputy mayor, Kristiina Maripuu, says that she was fond of the idea from the very beginning.
"We loved the idea that our Christmas tree would get the opportunity to continue its journey even after the holidays, that it would become part of a local, high-quality product," she tells Emerging Europe. "The concept also fits perfectly with the image of Saaremaa as a green island and is a great example of recycling. It has brought a lot of fame to Saaremaa and it could be said that recycling the Christmas tree has become a tradition."
The result, via a long period testing various recipes and flavour combinations is Estonic Soda Spruce, a refreshing tonic water that Virki says "allows the gin to shine".
When the Christmas trees are removed from public squares, Virki takes the smaller branches and pulps them to extract the flavour which is then infused with cardamom and lemon. Quinine is added, and the tonic is carbonated.
Each 250ml bottle – and Kuressaare's Christmas tree, which is 17 metres tall, makes around 40,000 – carries a label of provenance, directly linking the tonic water to the tree from which it was sourced.
Other vintages include the Christmas trees of Helsinki and Loviisa in Finland, Pärnu on the Estonian mainland, and the Latvian seaside town of Jūrmala.
"The idea was rather original and seemed attractive in terms of sustainability, and offering a second life to our Christmas tree," Aleksandra Stramkale of the Jūrmala Tourism Information Centre tells Emerging Europe. "It is also a way of promoting Jūrmala alongside the other cities taking part."
Gin first
Virki and his wife, the artist Maarit Pöör, set up Lahhentagge Distillery in western Saaremaa in 2016, originally commuting from their home in Estonia's capital, Tallinn.
"But we soon realised we needed to be on the island full-time," he says.
Their first gin, Lahhentagge Ösel Dry, appeared in 2017.
While Virki is the first to admit that there was no history of producing gin on Saaremaa, he says that the island is covered with juniper trees.
"It's often referred to as Juniper Island, and I reckon many thousands of home-distillers have used juniper berries to infuse their moonshine throughout history."
Lahhentagge products – which besides Estonia's first craft gin now include first non-alcoholic gin ever made in Baltic region – are now exported to four or five countries. The tonic water is exported to seven.
Putting Saaremaa, and Antarctica, on the map
Saaremaa was for many decades closed to the outside world, having been declared a restricted zone by the Soviet Union in 1946 off limits to foreigners as well as most mainland Estonians. It remained a restricted area until 1989.
Today it's a popular destination for tourists, attracted by Estonia's sandiest beaches, particularly the stretch from Mändjala to Järve, around 10 kilometres from Kuressaare. The shallow water at Mändjala makes it one of the warmer beaches in the Baltic, although everything's relative.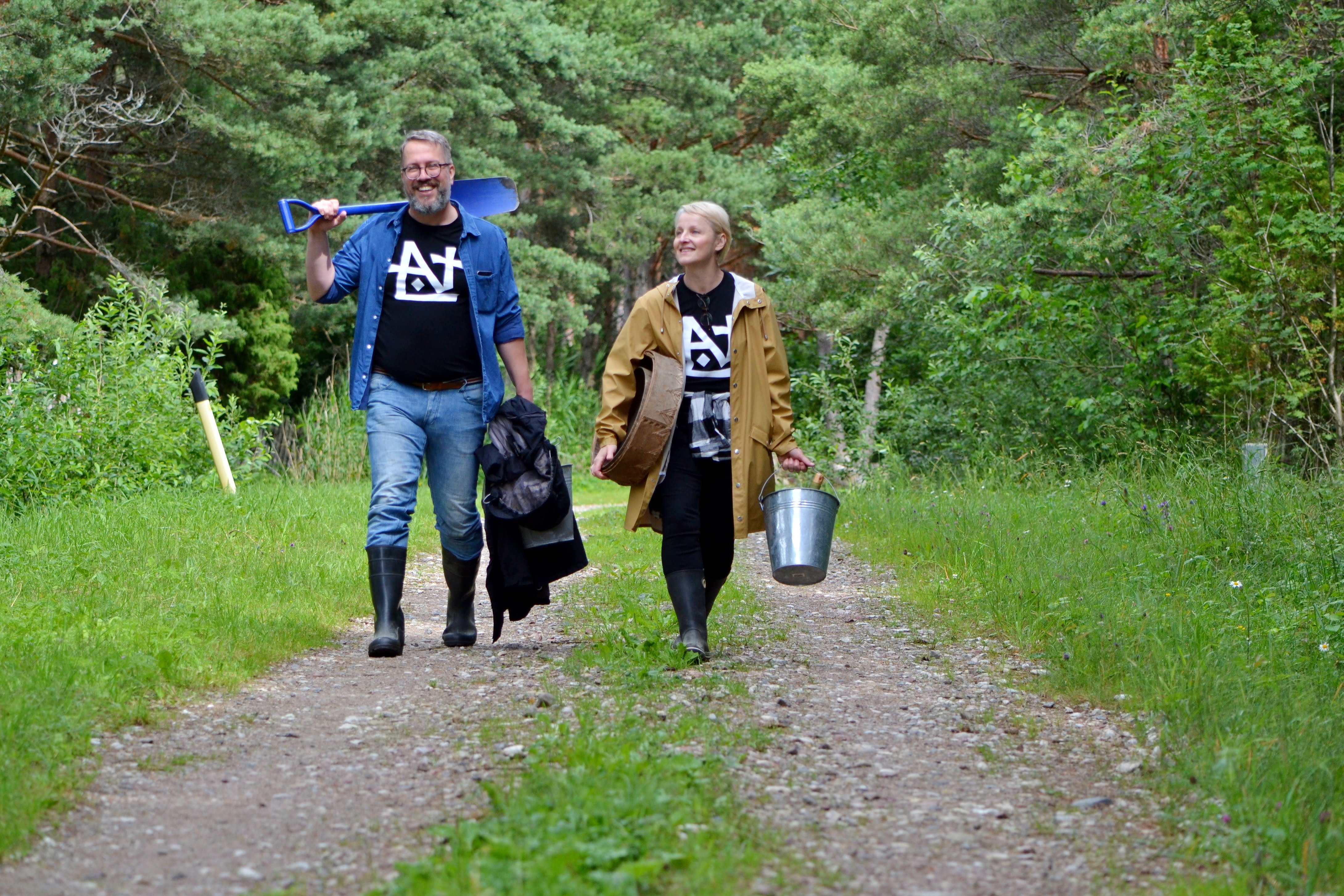 As keen as Virki is to put Saaremaa on the map of superior gin and tonic producers, he points out that one of its best-known former residents once put an entire continent on the map.
Fabian Gottlieb von Bellingshausen, who was born at Lahhentagge Manor (Lahhentagge was the German name for the Saaremaa village of Lahetaguse), was part of the Russian expedition that discovered Antarctica in the 1820s.
Taking the concept international
Last year Virki used the Estonian crowdfunding platform FundWise to raise 220,000 euros and now wants to export not just gin and tonic water, but the very concept of using locally-sourced Christmas trees to make tonic water.
"I see growth for us in two ways," says Virki. "One is non-alcoholic gin – we expect to see an explosion in the market over the next few years – and the other is the tonic water: I see a real opportunity in taking the recycled Christmas tree story international, getting local producers in new countries to use their local trees in a similar way."
---
Unlike many news and information platforms, Emerging Europe is free to read, and always will be. There is no paywall here. We are independent, not affiliated with nor representing any political party or business organisation. We want the very best for emerging Europe, nothing more, nothing less. Your support will help us continue to spread the word about this amazing region.
You can contribute here. Thank you.