The Lithuanian city of Kaunas will be one of Europe's Capitals of Culture in 2022. For many artists, it's a chance to return to their Lithuanian roots.
The programme of Kaunas 2022: European Capital of Culture, has been put together by thousands of local artists and residents, and as its organising team admits is first and foremost dedicated to them.
But the sheer number and quality of the globally-renowned names who will join them make Kaunas 2022 a truly international event, and for many international artists it will be a reason to visit the homeland of their ancestors.
---
---
One of these is William Kentridge (pictured above), the South African artist best known for his prints, drawings, and animated films whose work will, for the first time, be shown in Kaunas, the place where the roots of his family are.
The artist, an honest and painfully candid humanist whose exhibitions have graced the best galleries in the world, grew up in Johannesburg, a city full of contrasts between stunning nature and industrial landscapes. His works are saturated with difficult topics, including human rights, racial and financial inequality, revolutions and inconvenient tête-à-têtes between upstanding ideas and shameful everyday life.
'Reclaiming our memory'
The curator of the exhibition That Which We Do Not Remember, which traces the arc of Kentridge's thirty-year career at the M. K. Čiurlionis National Museum of Art, is Virginija Vitkienė, head of Kaunas 2022.
She recalls that back in 2016, when she first started inviting Kentridge to Kaunas, she knew well that he had a moral right to refuse to come to a country from which his grandfathers and great-grandfathers fled in the 19th century.
"I hoped him agreeing to participate would help the much-needed process of reclaiming our memory and helping us to heal from what we do not remember," says Vitkienė, adding that the artist accepted the invitation with his boundless energy.
Together with his signature pieces, such as Refusal of Time, Drawing Lessons and Drawings for Projections, Kentridge has created a series of bird drawings especially for Kaunas and an installation You Who Never Arrived in the auditorium of the museum. The exhibition will run from January 22, 2022 to November 30.
"I want spectators to experience the exhibition as a conscious effort to remember as if it was the only honest way to live and coexist. I invite everyone to reflect both global and personal memory gaps with the artist," says Vitkienė.
Another artist returning home is Mirga Gražinytė-Tyla, often recognised as the best female conductor in the world.
On September 2, Gražinytė-Tyla will conduct the Lithuanian National Symphony Orchestra, the Kaunas State Choir, Katowice City Vocal Ensemble and Aidija Chamber Choir at the Baroque Pažaislis Monastery. In addition to Maurice Ravel's Piano Concerto in G major, the concert will culminate in the world premiere performance of the Ninth Symphony by Mieczysław Weinberg, one of Poland's most intriguing 20th-century composers.
Immersion in the city's past
Memory Office, one of the key branches of the Kaunas 2022 programme, is focused on rediscovering the multicultural face of the city.
In 2022, it will reach its peak at the World Litvak Forum, where Litvaks (Jews with roots in the territory of the former Grand Duchy of Lithuania) scattered throughout the world return, if only briefly, to their ancestral land and gather together. Over several days, the event will feature a rich cultural programme and discussions with renowned artists, academics, and representatives of the artistic world.
The final touch of the forum will be the premiere of Kaunas Cantata, specially composed by Philip Miller, another South African artist with roots in Lithuania.
He collaborates with British artist Jenny Kagan, whose parents once fell in love in the Kaunas Ghetto, and local musicians. The work is an inclusive musical experience, calling listeners to immerse themselves in the city's past. Kagan will also present a solo exhibition in Kaunas, focusing on her family's history.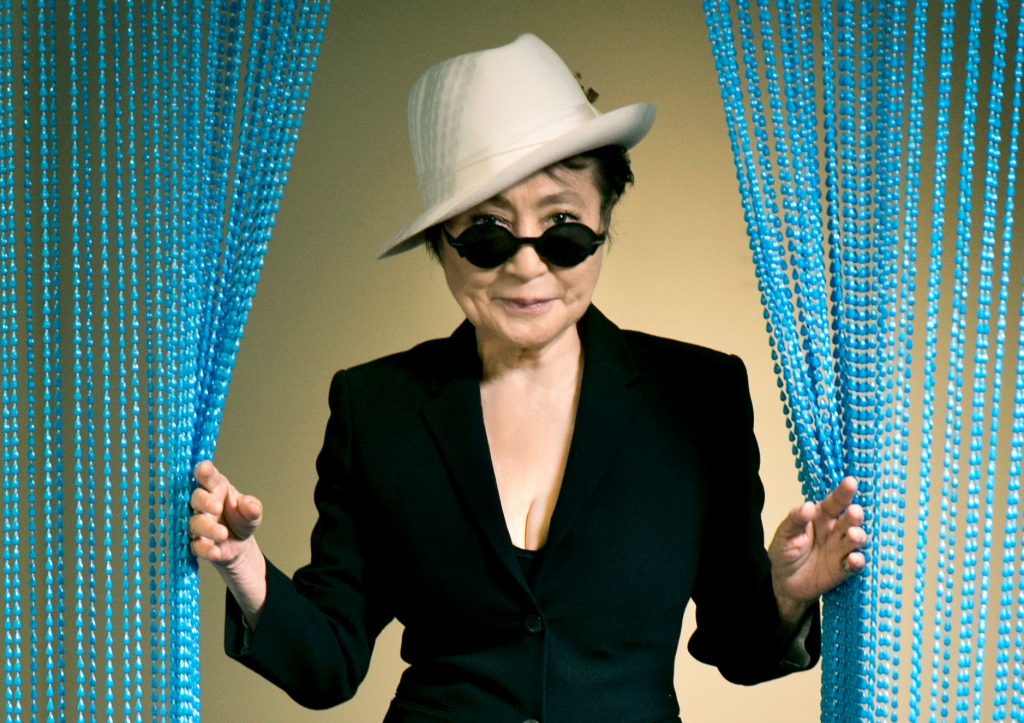 Marina Abramović & Yoko Ono
Kaunas 2022 will also present a unique opportunity to see Memory of Being, a solo exhibition by Marina Abramović. This, and the artist's visit on April 1, will be one of the programme's most significant events.
The exhibition is based on Abramović's series The Cleaner, which began at the Moderna Museet in Stockholm in 2017. The show provides a detailed presentation of the essential stages of Marina's work since the 1960s. It will feature video documentations of her interviews and most famous works, as well as the artist's best-known video installations.
It's also symbolic that the art of Yoko Ono will be visiting Kaunas, the native city of her friend George Maciunas. The Learning Garden of Freedom is a retrospective exhibition of the nonconformist artist's work and is the result of a collaboration between the artist's Studio One in New York and the Kaunas Picture Gallery, located not far from George Maciunas' childhood home.
In Autumn 2022, the exhibition will feature numerous works by Yoko Ono spanning different creative periods and practices: from conceptual art and experimental film to spatial installations, objects, word pieces, and performance art.
Ono's famous installation Exit It meanwhile will be exhibited in the building of the Bank of Lithuania from January to September.
In all, Kaunas 2022 comprises more than 1,000 events and exhibitions: the full programme is here.
---
Photos courtesy Kaunas 2022.
---
Unlike many news and information platforms, Emerging Europe is free to read, and always will be. There is no paywall here. We are independent, not affiliated with nor representing any political party or business organisation. We want the very best for emerging Europe, nothing more, nothing less. Your support will help us continue to spread the word about this amazing region.
You can contribute here. Thank you.