Citizens across the Crimean peninsula, regardless of nationality and ideology, are trying to cope with the everyday struggles of life in a difficult environment that desperately needs to improve.
While the eastern Ukrainian war continues to shape public discourse in Europe and much of the world, less is known about the Crimean peninsula, which has now been a de facto part of the Russian Federation for five years, with Ukraine continuously calling for its return. After Russian forces occupied the region and staged a far-from-free referendum in March 2014, much has changed for those who are not satisfied with Crimea's new rulers.
According to a recent report from the United Nations, major rights violations have occurred ever since Russia took over, affecting the basic human, political, civic and religious rights of local citizens. The UN claims that a number of planned events in support of the territorial integrity of Ukraine were prevented or prohibited "in ways that might potentially undermine the exercise of the freedoms of peaceful assembly and association."
UN officials have also received information from local journalists that law enforcement authorities from Russia have interfered in their activities, leading to self censorship to avoid potential repercussions and entry bans issued by the Russian foreign intelligence service, the FSB, against journalists who perceive Russia's annexation of Crimea as occupation.
The report also noted that some Ukrainian churches with strong connections to Ukraine, including the Ukrainian Greek Catholic Church, faced difficulties with registration.
Enforced disappearance
Since 2014, the UN has identified 42 victims of "enforced disappearance" in Crimea, of whom just 28 have been released after being abducted or detained illegally, with many of them being Ukrainian journalists, civil rights activists or affiliates of the Crimean Tatar community.
It is therefore increasingly clear that Russia has imposed the same authoritarian and oppressive lifestyle on Crimea that it imposes on mainland Russians.
"When I arrived in Crimea after a referendum, which the Kremlin poetically called 'reunion with the homeland' and the whole civilised world described with the simple word 'annexation', I expected with bated breath to feel what is it like to be in the heart of the conflict, in the most discussed region of the world," recalls Ekaterina, a Russian university student who regularly visits the peninsula. She comes to realise, however, that "it seemed that the whole world was discussing changes in Crimea, except Crimea itself."
She says that everyday conversation in Crimea is mostly about financial affairs, salaries, how shops are named and what the construction of the enormous Kerch Strait Bridge could bring, something she believes resembles "the usual gossip of people after a new governor has been appointed". These are not the heated discussions of an event – Crimea's annexation – that seemed unprecedented in the 21st century, showing that what people really care about is how life will go on.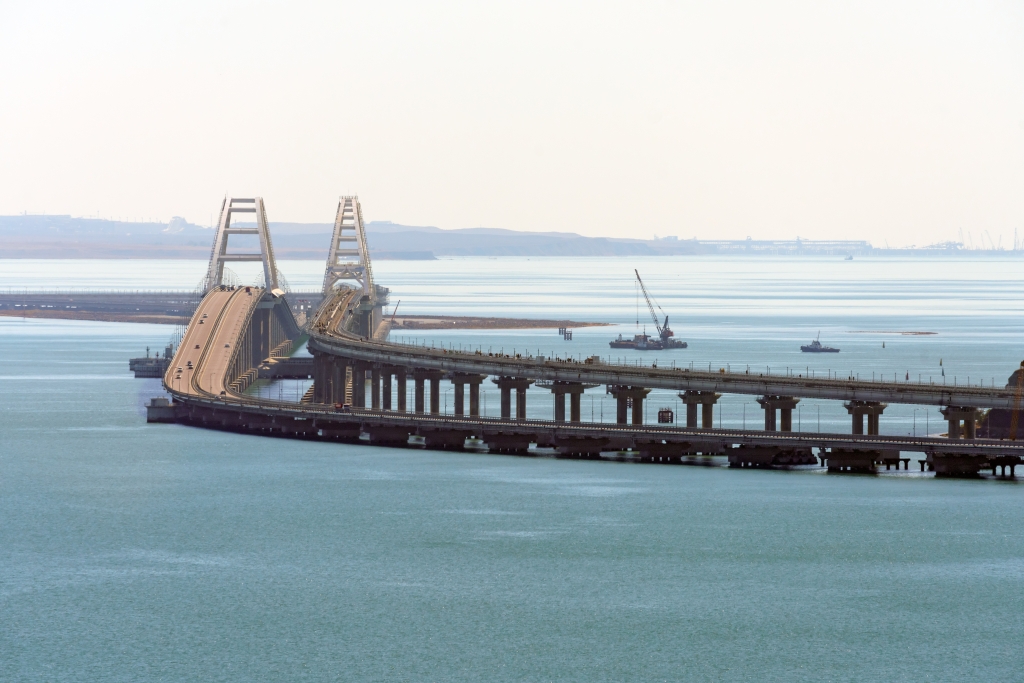 For many, the Kerch Strait Bridge, which the Russian president Vladimir Putin opened in May 2018, was a symbol of what Russia could bring for the region: locals were pleased to see that attention was paid to improving the place. After the annexation, the Kremlin pledged 5.3 billion US dollars to Crimean infrastructure projects, the construction of roads and highways, as well as to increase local salaries.
"As in any life, there are positive and negative moments," Ekaterina continues, pointing to the increase in local tourism and the region's 'cultural popularisation' as the most visible improvements. Russian cultural opportunities have grown due to the new leadership being Russian.
According to her, most people welcomed the changes, "but not because these changes came from Russia, but because finally the state, any state, was paying attention to the region. Most of the peninsula's residents do not really wonder what the reasons behind the changes are, or how long they will last," she says.
She was surprised to notice that it was usual to see a variety of people around her, including refugees from Ukraine's war-torn Donbas region, talking about their destroyed homes and how they fled Ukraine.
"Around them gathered an audience with sympathy on their faces. But, just a dozen metres from them, was a group of Ukrainians about to leave for Kyiv. And surprisingly, there was no hostility or aggression between these two groups."
As she sees it, "one should not have high hopes that regular Crimeans will support the conversation about what is best for them, Russia or Ukraine, and what identity they belong to. In most cases, you will hear: 'We are neither Russians nor Ukrainians, we are Crimeans, and the country that pays more attention to our problems and invests more in solutions is better for us."
Things get harder
While Russia continues to invest heavily in the occupied region and the presence of Russian troops has its economic benefits for local businesses, the lack of international investors is evident: the landscape is full of unfinished construction sites, many of which have were abandoned after foreign investors pulled out fearing further conflict.
Business opportunities became even narrower after the EU imposed sanctions on not just Russia, but Crimea, too, significantly limiting trade opportunities which ultimately meant that some products would be harder to find.
The sanctions and the 2014 conflict also hit Crimea as a tourist destination that was once one of the most popular for Ukrainians, and it suffers from the lack of revenue non-Russian tourists could bring. Despite Russia's wild claim that six million people visited the peninsula in 2018, Krymstat, Crimea's own statistical office, said that the number of visitors during the first half of 2018 was below half a million, with most of them being Russian.
"It is much cheaper for people to relax, for example, in Turkey or in other comparable resorts than in Crimea. For the same money or even cheaper, foreign resorts will provide much better service," claims Pavel, a Crimean-born university student who now studies in Russia.
"I always considered Crimea to be something separate, I love it precisely because of its beautiful nature, but I consider it an absolutely undeveloped region from an economic point of view, due to the sanctions," he says. While he does acknowledge new infrastructure such as the bridge and the newly renovated airport in Simferopol, he notes how underdeveloped the local infrastructure is and "whoever has the opportunity to move somewhere from Crimea, will eventually move."
Both Ekaterina and Pavel point to one other thing which negatively affects Crimeans: sanctions on travel. Those wishing to take a flight can only do so to and from Russia, as sanctions prohibit international airlines flying to Simferopol.
Unless that changes, Simferopol's newly renovated will be criminally underused, and Crimea's isolation will go on.