O.Torvald is the fourteenth Ukrainian act to appear in the Eurovision song contest. The country joined the family in 2003 and won the competition a year later with Ruslana's Wild Dances. In 2007, Verka Serduchka came second with Dancing Lasha Tumbai. In 2008, the performer's success was repeated by Ani Lorak, who sang Shady lady. In 2013, Zlata Ognevich took third place. Finally, in 2016, Jamala's 1944 brought the Eurovision song contest to Kyiv again.
"Jamala is so unique, different, unparalleled and extra-talented that it went without saying that she would make it into the top five, or even three," Volodymyr Ostapchuk, one of the three hosts of the Eurovision song contest for 2017 told Emerging Europe. "However, we shouldn't forget Jamala's great aim to reveal the tragedy of her family, and the deportation of Tatar people. There was a lot of pain, sadness, soul, peace and love."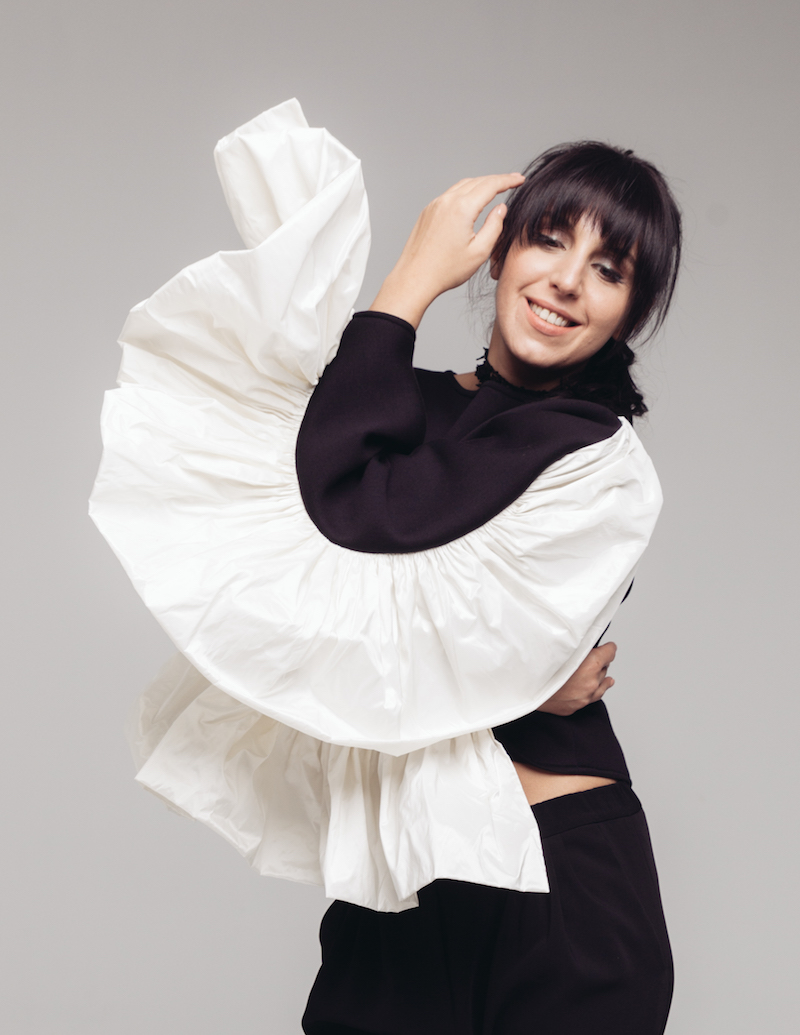 "It was very emotional," Oleksandr Skichko, another 2017 host, added. "As she said once in an interview, she always dreamed about telling the story of her grandmother to the whole world. So she expressed it perfectly in a song that moved everybody."
A nation of talents
Two wins and another three very successful performances, out of 13 acts so far, puts Ukraine high up in the winner's ranking. In the history of the contest history, the country takes sixth place together with Italy, Spain, Switzerland, Germany and Austria.
"The Eurovision — for Ukraine and Ukrainian singers — is an opportunity to show their music to the whole world and to promote themselves. They take it very seriously. I think this is the reason why our country is so successful in the contest," says Timur Miroshnychenko, the third host.
Oleksandr believes Ukrainians are successful because they are different. "We create something new in our performances. Ukraine is a greatly diversified country and we have a very rich culture. We like to experiment with new sounds, new styles of music and also new dance shows. We have a lot of talented musicians. In the last years we made huge steps forward and I am sure that this year we are going to impress Europe again," he says.
"Ukraine is a relatively new member of the longest-running European contest, so it is quite obvious that, being such a big country, we can surprise Europe every single year. Moreover this year's slogan 'Celebrate diversity' resonates with our main theme and purpose — to discover new, different and unique culture and music. Just believe me — you will definitely be amazed," says Volodymyr.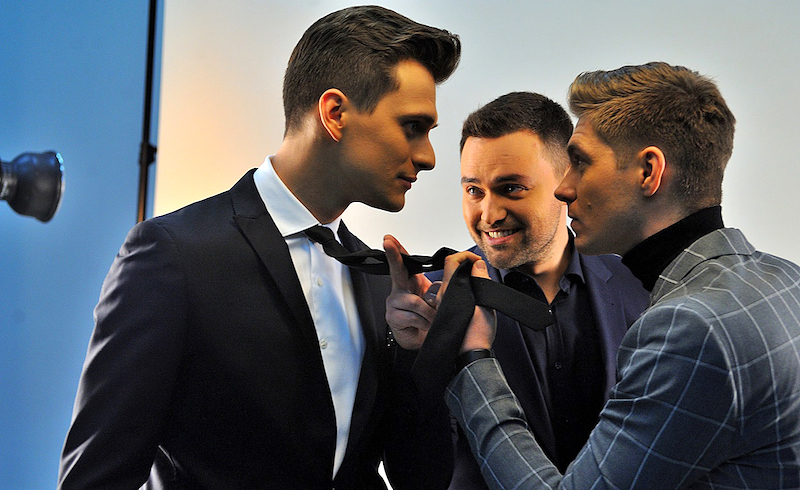 Welcome with open arms
The military conflict with Russia has been ongoing since 2014. The number of tourists visiting the country has dropped. Jamala believes that it is extremely important and highly necessary for Ukraine to welcome the guests that will come to watch the contest.
"Do you remember how exciting it was for us to share Euro2012 with Poland? We were all encouraged, started learning English, cleaned the streets and built the Olimpyiskyi stadium. It was an incentive. The Eurovision in Ukraine is a great bonus too. No matter what you think about this competition, what matters is that a great number of tourists will visit our country: there are many fans; many more of them than you can imagine. They will get an impression of us. When guests come to see you, it is only natural to show the best you have," Jamala tells Emerging Europe.
Oleksandr says that for Ukraine, the 2016 victory was a real breakthrough.
"Now we have an opportunity, once again, to show the world how welcoming and beautiful our country is and music is the best manner of international communication as it connects our hearts. Ukraine is an amazing country, and Ukrainians are a great nation. We believe in an independent Ukraine. That is why, for us, it is very important to hold the Eurovision Song Contest at the highest level and to show that Ukraine is a country with a great soul, where there is a place for every guest who wants to meet her," Oleksandr adds.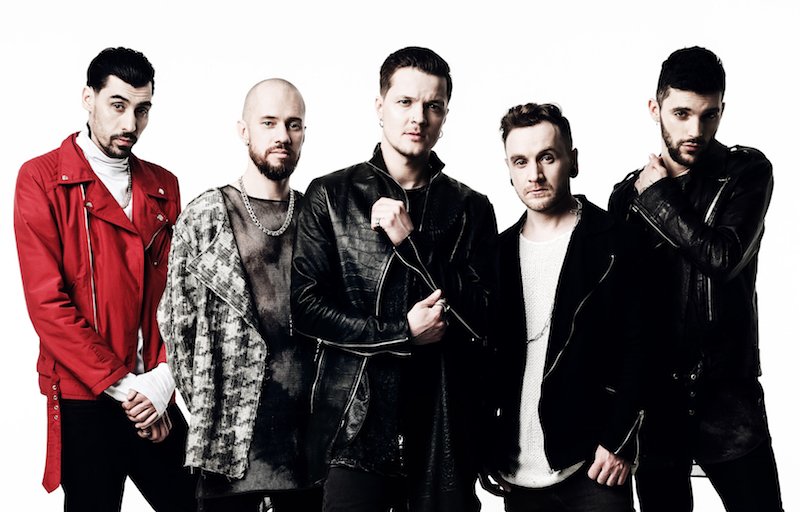 "Ukraine is hosting the Eurovision song contest 2017 whilst in a complicated political and economic situation, so the most important thing is to maintain our significance and hospitality, while gently drawing attention to the existing issues in Ukraine also," says Eugene Galych, O.Torvald's frontman.
"It's too important to not respond to aggression. Moreover, we cannot allow the media to find any reason for a new information war. We can't ignore what is happening inside the country but it's very important to give our guests a warm welcome and to do everything so they can feel safe and protected," Eugene adds.
This year's Eurovision motto is 'celebrate diversity.' "Or to be more correct "peace, peace, love, love" Isn't that a best bet to win the Eurovision?" asks Volodymyr.
"For Ukraine, the Eurovision is like hurricane Katrina. Welcome to Ukraine, darlings! We will show you everything!" exclaims Verka Serduchka. "We also love watching the Eurovision song contest on TV with my mom and champagne. My mama prays there will be fewer slow songs this year, as she is afraid she may fall asleep before results' announcement."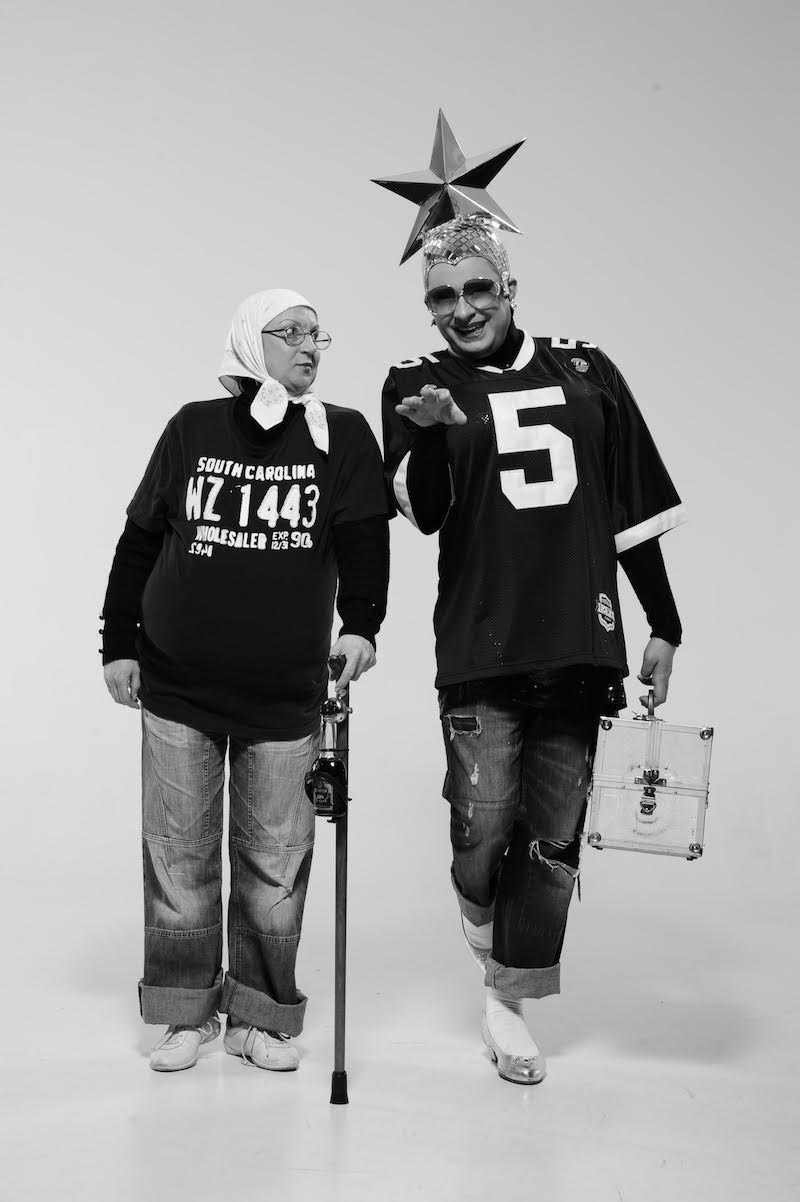 Discovering the country
"Though the geographical centre of Europe is in Ukraine our country is a terra incognita to some extent. I'm not just talking about the sights, cuisine or destinations," says Volodymyr.
"It is also a great responsibility," says Timur. "But we have to concentrate on the social and entertaining components of the contest. The Eurovision is all about fun, love and unity. Yet again it's a great opportunity to show Ukrainian hospitality, openness and creativity to the whole world," he adds.
Vitali Klitschko, mayor of Kyiv, tells Emerging Europe that the Eurovision Song Contest is only the beginning of a list if musical, cultural and sports events that will take place in Ukraine's capital. "It is my mission to bring more of these events to Kyiv, to promote our city and to show everyone, not just in Kyiv, not just in Ukraine, but around the world, how beautiful our city is. Everyone who comes to Kyiv feels good and positive emotions and gains unforgettable memories of one of the oldest cities in Eastern Europe," he adds.
Judging by the musical talents of the people of Ukraine, the Eurovision Song Contest will come back to Kyiv again soon.
Main photo: The winner of the 2016 Eurovision Song Contest — Credits: Anna Velikova (EBU)