The date for Poland's general election – due sometime this autumn – has not yet been announced, but with so much at stake there has been a rush of late to create new political movements, alliances, coalitions and even parties. Some of these new parties are quite intriguing (to say the least), and they are springing up like mushrooms after the rain to make the most of the four months or so we have left before the 30 million Poles who are eligible to vote go to the polls.
This past week was no exception. On July 4 – perhaps inspired by US Independence Day – two ambitious individuals announced new political entities.
#R is the invention of Mariusz Max Kolonko, a former senior White House correspondent for TVP, Polish national television, and the founder of the MaxTV – Telling It Like It Is YouTube channel, which has almost half a million subscribers.
"We are different, we are better, we are #R, the Revolution!" Mr Kolonko says on the party's website. It is a grass-roots, voluntary and positive patriotic movement, inspired by the fast development of Poland through organic effort based on values such as loyalty, freedom, trust, enthusiasm and hard work. It's appears the party wants to be a cure for what is known as Polish syndrome: "a series of national features — negative traits, which make our nation unable to succeed where other nations are able to flourish," according to the new party.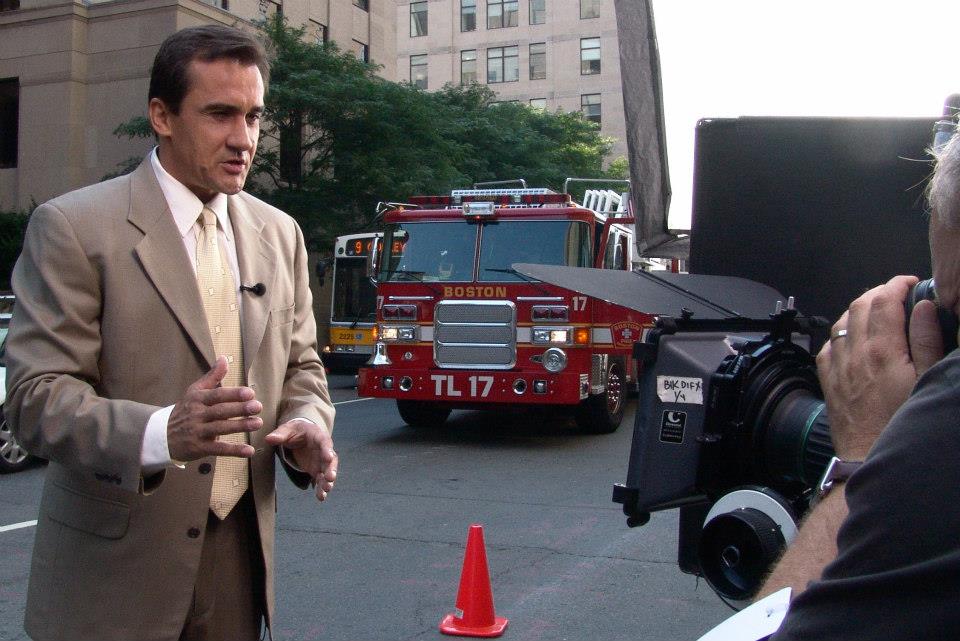 The other new act on the political scene is White Rose, launched by Angelika Jarosławska (pictured above), sometimes referred to as Her Serene Highness Polish Princess Angelika Jarosławska-Sapieha. She claimed that eminent experts would be joining her, but failed to reveal any names and avoided questions about the party's programme.
Ms Jarosławska will manage without extra help — she is a woman of the renaissance. She started as an intern in art galleries and the Polish national TV network but it was business that she has had passion for. She is the deputy president of the National Cluster of Innovative Enterprises, where she runs the Poland 3.0 Programme related to the Three Seas Initiative. She used to be an adviser to the board and a CEO, but now develops her own fashion brand, Royal Military. She is passionate about history and aviation and is in fact the ambassador of the 303 Polish Fighter Squadron feature film produced in 2018. In that same year, Ms Jarosławska was included in Forbes' 30 under 30 list of influential young people.
Ms Jarosławska drew a fair amount of media attention last April when she announced that she would "officially represent Poland" at the Yalta International Economic Forum only for the Polish foreign ministry to deny that she had been sent to Crimea, adding: "We would like to inform you that the ministry of foreign affairs was not informed about Ms Jarosławska's planned visit to Crimea."
If and when Kolonko and Jarosławska are elected, they will join a wider group of celebrity MPs in parliament: Paweł Kukiz, a punk rock musician turned politician, often described as anti-establishment and right-wing, or Piotr Krzysztof Liroy-Marzec, better known as Liroy (Leeroy), one of the pioneers of Polish rap and hip-hop culture. Two Sydney Olympic gold medallists, Szymon Ziółkowski and Tomasz Kucharski and a former Atletico Madrid striker, Roman Kosecki are only a few former sportsmen in the Sejm right now. Jakub Rutnicki, a finalist of Polish Idol is not the only reality television show celebrity — Sebastian Florek, known from the first Polish edition of Big Brother, became an MP almost two decades ago.
Four years ago Paweł Kukiz ran for president. He was less lucky than Volodymyr Zelensky, the Ukrainian screenwriter, actor, comedian and director, who first played the role of the Ukrainian president in Servant of the People, and then became the real thing. That said, Mr Kukiz still won almost 21 per cent of the vote, which was sensational. Ms Jarosławska and Mr Kolonko will be hoping to do even better.
—
Main photo: Angelika Jarosławska-Sapieha official Instagram page