Transnistria has a fearsome reputation as being the last bastion of the Soviet Union, and Western governments post scary warnings for anyone who dares to enter this tiny breakaway republic between Moldova and Ukraine. But undaunted travellers will find its capital Tiraspol to be a friendly and remarkably modern European city.
And while it's true that there are visual reminders of the Soviet Union everywhere you look, today, Tiraspol is also home to Bitcoin miners, a next-gen electronic payment system, and a slew of local smartphone apps for summoning a taxi à la Uber or ordering in some sushi.
Why Visit now?
In late 2016, a new political faction came to power. The change in leadership has revitalised Transnistria's concept of selfhood, including investing in the tourism sector for the first time.
Getting There
Due to the 1994 peace accord, Tiraspol's airport remains shuttered. The closest airport is in Chișinău, about an hour's drive away.
Every 30 minutes throughout the day, buses run from Chișinău's central bus station (Str. Ismail) to Tiraspol for around 40 Moldovan lei.  Return buses will cost you around 50 lei or 43 Transnistrian roubles, with the last bus departing Tiraspol for Chișinău at 6:30pm.
The most comfortable way to get to Tiraspol from Chișinău is to take the morning train (departs at 6.57am and arrives at 8.30am) that runs to Odessa with a stop in Tiraspol.  Brand-new and spacious, taking the train will set you back just 21 lei.
From Odessa, the same train returns to Chișinău, departing Odessa daily at 6.45pm and arriving at 9pm in Tiraspol. About 10 buses per day depart Odessa (from ul. Kolontaevskaya) for Tiraspol at a cost of around 120 hryvnia, the last one departing at 6pm.
Once you cross the border into Transnistria, you'll need to show your passport in order to get a transit visa that will give you 10 hours in the country. If you're staying overnight, you'll need to show proof of reservation at a local hotel in order to get an extended visa.
Downtown
Your first stop should definitely be the new tourism office (intersection of Lenin and 9 January Street) just a short walk from the combined bus/train station where you can pick up a free paper map.
From there, make your way on foot to the parliament building on Karl Liebnechkt Street. Taking a photo of the colossal statue of Lenin out front is mandatory, but you'll ruin the illusion if you tell your friends back home that the statue was actually purchased in Germany after the fall of the Soviet Union.
Across the street from the red Lenin is a must-see war memorial, a golden-domed "pocket" church, and a T-34 tank atop a pedestal. From there, head south to 25th October Street, the main east-west thoroughfare anchored by a large equestrian statue of the country's most important hero, Alexander Suvorov.
25th October Street is also where the finest eateries are found. Most tourists opt for a burger or pizza at Andy's (25th October 72), but foodies are better off choosing Mafia (25th October 92) for some high-end Italian or Japanese cuisine.
No visit to Tiraspol is complete without taking one of the wine or cognac (brandy) tasting tours at Kvint (Lenin Street 38), the award-winning winery and distillery founded in 1897. But be sure to book in advance as walk-ins are not accepted.
Sleep
Finish off your Soviet experience by spending a night at the Lenin Hostel. Two cosy rooms in a genuine Soviet-era apartment block right in the heart of Tiraspol are lovingly decorated in Soviet memorabilia that are just begging to be Instagrammed.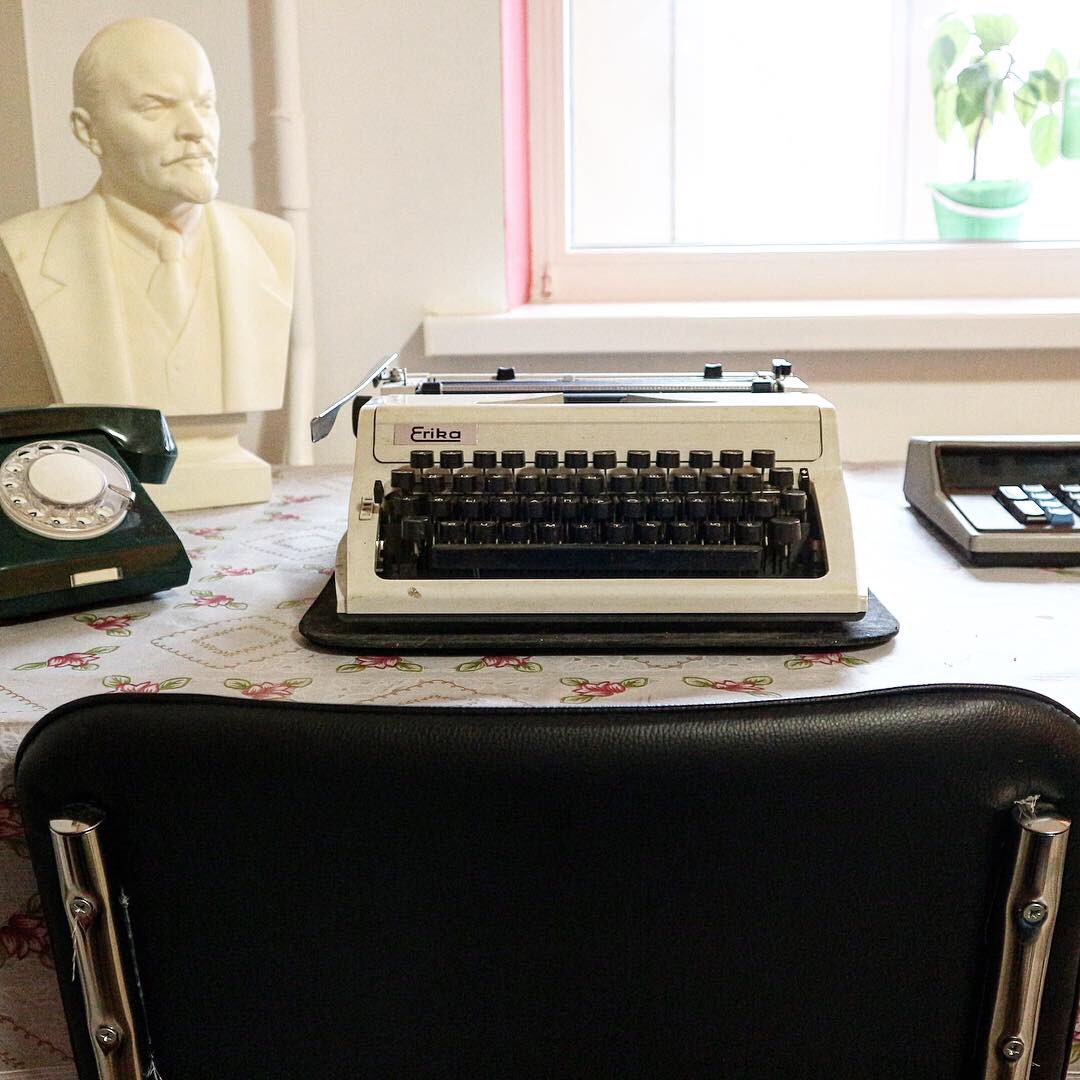 Off the grid
Not shown on the free tourist map, Tiraspol has a somewhat secret second city centre area called Balka, where trendy locals congregate.
The easiest way to get to Balka is to take the eastbound No. 2 trolleybus from anywhere on 25th October Street. The Balka area features a brand-new mall and a lovely area for sightseeing. Pair a gourmet meal with a selection from the extensive menu of international and local beers and wines at Craft Gastro Pub (Yunosti Street 2a), the first restaurant of its kind in the country.
Another option for your second day in town is a tour of Aquatir, one of the largest indoor caviar producing facilities in the world. Advance reservations are required.
Important things to be aware of
Transnistria has its own currency called the rouble. Visitors must exchange US dollars, euros, Russian roubles, Ukrainian hryvnia, or Moldovan lei for local roubles in order to eat, drink, and shop as foreign bank cards will not work. Transnistrian currency comes in the form of paper banknotes, metal coins, and next-generation plastic tokens.
If you're coming into Tiraspol from Ukraine and continuing on to the Republic of Moldova, you'll need to visit the Immigration Department (at Stefan cel Mare 126 in Chișinău) to get an official entry stamp into Moldova to avoid problems with your onward journey.
The primary language used in Tiraspol is Russian, but most young people speak at least a little English. If you're heading to Chișinău, keep in mind that buses will show their destination as КИШИНЕВ (the Russian spelling of the city).
The official name of the country is the Pridnestrovian Moldovan Republic or Pridnestrovie for short. Referring to the country as Transnistria is considered offensive by most.