Mexico '86 says the blue T-shirt I am putting on. I am not a huge football fan – I know the World Cup ended about a month ago with Argentina beating West Germany in the final – but I want to be wearing something sporty. We're on holiday in the Polish seaside town of Kołobrzeg and we're just about to leave for Autorodeo Praha – a stunt show with dozens of bikes and cars, including Trabants, Ladas, Dacias and Skodas, all Eastern European brands.
Even though I am not even 10 I have already had my first driving classes, unofficial, of course, and I clearly enjoyed it so I know I'd love to try those stunts myself. I am not behind a wheel but I feel adrenaline pumping as I watch the show. There's plenty of skidding, swerving, jumping and even flying through fire, as stuntmen evade some menacing pursuers armed with lightning-quick reflexes. The drive on four wheels, two side wheels, or cars cut in half. There are plenty of pyrotechnics and a firework finale.
My ears start hurting from the noise and my head is spinning because of the fumes but I don't want the stunt show to end.
Despite having a long history – Kołobrzeg was founded in the 13th century – the town, with a population of about 50,000, does not offer a lot of attractions, but my parents want my sister and I to see as much as possible, so we go to a concert that is part of the 20th Military Song Festival.
I don't remember which artists performed back in 1986 but I do know all the major Polish artists did over the years. The event was organised by the Main Political Directorate of the Polish Army, and turning down an invitation to perform would have been an unwise career move. As the chorus of one of the biggest military hits, performed by Maryla Rodowicz, a singer whose career spans over six decades, says: when the song went to the army, the whole of Poland was singing.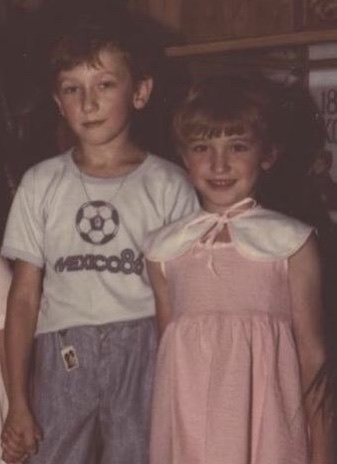 And yet all I remember from the concert is some catchy music ideal for army parades, and my sister and I pretending to march. We soon became bored and tired.
I thought the stunt show would be the only highlight of those holidays, and at the time it was. But now, looking back, I am actually glad and proud I had the experience of listening to those military songs live.
Then there was the beach, which at Kołobrzeg is wide and sandy. I have never enjoyed sunbathing nor swimming since I almost drowned when I was six. So the only memory that I have from the beach is of Bambino ice creams and those creative young people who walked along the beach and sold them. Why creative? Well, because of the chants they used: the Bambino ice cream, like mountain wind, increases sex drive, for example. It's a shame the English version doesn't rhyme like the Polish one: Lód Bambino – jak wiatr halny, zwiększa popęd seksualny.
Right now I am sipping coffee and looking at the sea in Malta. It's not the cold Baltic although the water temperature here is about 17 degrees Celsius, the same as in the peak season in Kołobrzeg. I wish that Europe were not in lockdown so I could go back to the Polish seaside, more than three decades later, and look for other memories.
—
Unlike many news and information platforms, Emerging Europe is free to read, and always will be. There is no paywall here. We are independent, not affiliated with nor representing any political party or business organisation. We want the very best for emerging Europe, nothing more, nothing less. Your support will help us continue to spread the word about this amazing region.
You can contribute here. Thank you.