AerinX, a Budapest-based aviation industry start-up developing digital maintenance technology, has closed a pre-Series A funding round led by Takarék Venture Capital Fund and managed by DBH Investments, snagging two million euros to help it bring its technology to the international market.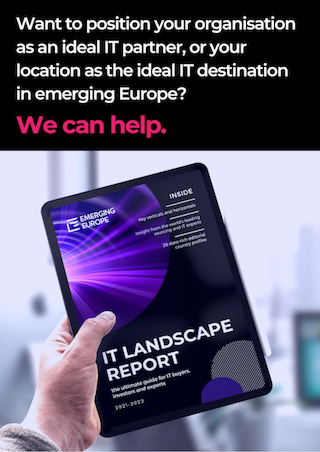 So far, the company has had three fundraising rounds, with total investment now reaching just under 2.5 million euros.
"With the venture capital investment received from Takarék Group, we hope to accelerate market entry planned for early 2021. In the coming six to nine months we are going to continue our research and development activity to fine-tune and extend the functionality of our smart aircraft inspection system," says Antal Bence Kiss, co-founder and CEO of AerinX.
Founded in 2015, AerinX offers augmented and mixed reality (AR/MR) solutions for aircraft maintenance. Its inspection system helps reduce inspection times, allowing the fly/no fly decision to be made faster by supporting maintenance engineers and decreasing the possibility of human error.
In an optimisation-driven and cost-oriented industry like aviation, this translates into significant time and cost savings. According to the company, inspection times are reduced by 80 per cent, which means 70,000 US dollars are saved by the airline per plane per year.
The company's first product, an MR system that supports engineers during surface inspections is already being used by Aeroplex of Central Europe — one of the largest maintenance, repair and overhaul (MRO) companies in the region. AerinX's system is able to precisely locate and measure any damage to the surface of the craft and can provide essential technical data about the damage area.
"Takarék Venture Capital Fund sees huge potential in the smart aircraft inspection system developed by AerinX, which absolutely fits into the major digitalisation processes currently affecting the aircraft industry worldwide," says Marcell Horváth, CEO of DBH Investment.
Most maintenance engineers still use rulers to measure and felt-tip pens to mark airplane skin damage. That is precisely what AerinX hopes to disrupt with its digital and augmented reality based system.
In May of last year, AerinX presented its technology at MRO Americas — one of the largest aircraft maintenance conventions — where it was also listed among the top 10 most innovative companies.
With the new funding, AerinX will be able to accelerate its technological research and development will be able to enter international markets. The company has also started an early adopter programme, which has seen interest from international MROs.
"In our opinion, the company will be able to gain significant market share in the aircraft maintenance industry, achieving a dominant position among emerging technologies," Mr Horváth adds.
—
Unlike many news and information platforms, Emerging Europe is free to read, and always will be. There is no paywall here. We are independent, not affiliated with nor representing any political party or business organisation. We want the very best for emerging Europe, nothing more, nothing less. Your support will help us continue to spread the word about this amazing region.
You can contribute here. Thank you.