Throughout Europe, the race is on to switch to renewable energy sources in order to limit the harmful effects of climate change and move the continent towards a more sustainable future.
Enter Panel Wiatrowy (Wind Panel), a Polish urban tech start-up looking to make wind energy affordable, simpler, and more efficient while also fixing some of the problems commonly associated with photovoltaic (solar panel) installations and traditional wind turbines.
The wind panels that the three-man team – Tomasz Gruszka, Rafał Juszko and Arkadiusz Zemlak – hope to start producing in 2021 are essentially small vertical wind turbines that are placed in a frame which can then be installed either as part of a fence or as a freestanding installation.
According to Wind Panel (WP), this system efficiently generates electricity from the low-speed winds which prevail in Europe. In fact, the wind panels can generate electricity from winds as low as one metre per second. The product can be used both in a rural and urban setting. It solves several issues which have long plagued traditional large wind turbines — it is much quieter and doesn't interfere with the natural landscape. Traditional wind turbines have often been called an eyesore, a problem that wind panels avoid by being smaller, thus standing out less from their environment.
"The wind panel is designed to have absolutely zero disadvantages," WP Project Manager Tomasz Gruszka tells Emerging Europe.
"Wind panels are silent, extremely durable and resistant to harsh weather conditions, they do not litter landscapes, they look aesthetically pleasing, are safe for birds and humans, are quick and easy to set up and highly scalable."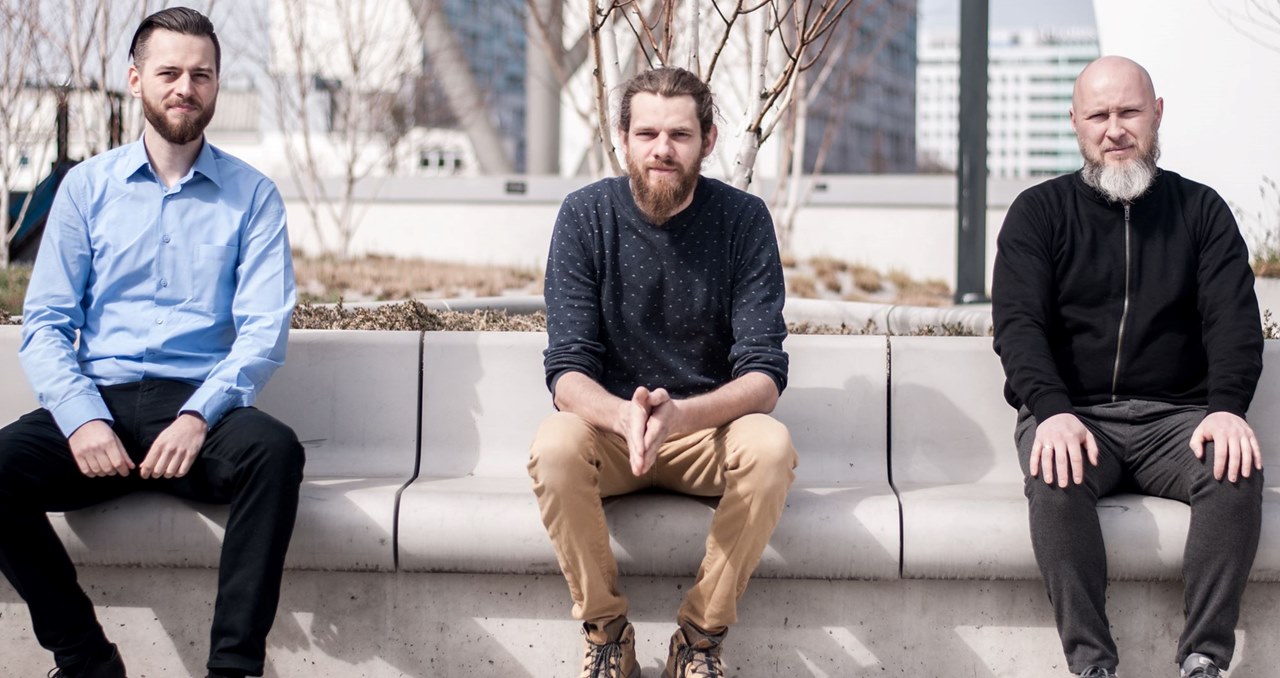 A wide range of uses is possible, including setting the system up as a freestanding unit in a yard or on top of the flat roofs of buildings, or using it as a fencing on private property, airports or along motorways where the fence could double as an acoustic barrier.
Wind panels can integrate with existing solar panel installations and offer additional energy generation in conditions when solar panels can't – such as at night and in cloudy weather.
The start-up is hoping to attract users with its pricing too, as its founders have said that the panels will be built from commonly available and cheap materials only.
"We also aim to implement a 'circular economy' approach, which will allow us to build new product components from old and damaged ones, if there will be any. Our other goal is to implement robotic automation in order to speed up the process of setting up large installations," Mr Gruszka adds.
Pricing is not the only draw, as the company estimates a commercial client using a fence with the area of one hectare could produce as much as 400kW of electricity. Wind Panel says it hopes, once the product becomes available commercially, to produce panels of different sizes to fit various needs. Durability is one of the selling points as well, with Wind Panel estimating a 50-year life-cycle and the initial investment being recouped within three to four years.
Wind Panel's innovative approach to wind energy has not gone unnoticed in its native Poland. Poland, like several emerging Europe countries, has issues with air pollution coming from large coal plants that are still used for heating and electricity production. Of Europe's 50 most polluted cities, 33 are located within Poland.
In March, the team behind the project won the Warm Up Your Business start-up competition at the Opole Science and Technology Park.
"That was the first day when someone from outside of our team started to see potential in our project," says Mr Gruszka. "And that was not just someone, but an entire board of directors of a publicly traded company, along with the director of the Science and Technology Park in Opole."
It was an important acknowledgement for a team that began working on the wind panels idea only two years earlier.
"The idea emerged in 2018, when Arkadiusz Zemlak, one of the start-up engineers, was looking for a solution for heating his home during the winter season," Mr Gruszka explains.
As he could only use electricity, due to a lack of district heating and a ban on burning fossil fuel, solar panels seemed like the logical choice but came with plenty of problems of their own.
"Then, Rafał Juszko, our chief engineer, came up with the idea that wind turbines could potentially have much better energy production levels during the winter," says Mr Gruszka.
That was when they started thinking about how different wind turbines might be used and the idea finally formed — that fencing around Mr Zemlak's property could be turned into an energy generating asset.
"One year later we had figured out that this concept can be effectively applied to not only private properties, but also to building rooftops, highways, and many other places. In other words, we started to see the capacity for this product to become an energy-generating neural network for the whole country," Mr Gruszka says.
And it seems that Energetyka Cieplna Opolszczyzny (ECO), a local energy company in Opole, shares this vision. ECO has been supporting Wind Panel in the development of their energy innovation product.
"ECO is an investor which financed the first stage of the research and development process and therefore gave proper momentum to the whole project," says Mr Gruszka.
For now, the company is hoping to attract large industrial scale customers, but the product should eventually become available to the general population, once financial backing can be secured to enter mass production.
—
Unlike many news and information platforms, Emerging Europe is free to read, and always will be. There is no paywall here. We are independent, not affiliated with nor representing any political party or business organisation. We want the very best for emerging Europe, nothing more, nothing less. Your support will help us continue to spread the word about this amazing region.
You can contribute here. Thank you.