Coronavirus has had an immense impact on a range of industries, of which the digital banking sector is not the least. However, in parallel with the difficulties it has posed, the unforeseen circumstances have opened up new opportunities for increasing industry security and enhancing customer experience, as well as accelerating further development of fintech companies and the digital banking market itself.
Banks and other financial institutions (FIs) have been a major target for scammers since the start of the pandemic, as cyberattacks between February and April alone spiked an astonishing 238 per cent. The increased amount of threats has encouraged companies to face the situation head-on, revisit anti-money laundering (AML) and know your customer (KYC) procedures and implement new safeguards.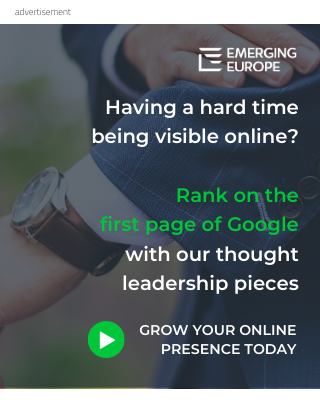 "Putting more safeguards in place will benefit market players long after the crisis has blown over, as market players will be better equipped to deal with the constantly evolving digital threats," says Agne Selemonaitė, deputy CEO at ConnectPay, a Lithuania-based banking alternative for online-focused businesses. ConnectPay itself has launched a payment verification app, adding an extra layer of security to its system, she adds.
The increase of digital payments is well reflected in the current e-commerce boom. Along with the World Health Organisation (WHO), which has encouraged cashless payments, the crisis has provided a significant stimulus to e-payments. Sweden's central bank has signed an agreement to gain access to EU TIPS platform, which will act as the basis for the country's own platform for instant payments.
"Sweden's approach shows that in order to be in a better spot to satisfy increasing demand for faster, more convenient services – you need to be proactive," Selemonaitė explains.
As banks had to severely limit their working hours during the lockdown, digital banking picked up the slack to accommodate the financial needs of people working from home. "As the new wave of customers besieged the system, faster development of banking services took precedence," she says.
In the US alone, over 45 per cent of people have changed the way they bank amidst the crisis, and based on a European customer survey by McKinsey, there has been a 20 per cent increase in digital engagement levels in parallel with a significant decrease in the use of cash. According to Selemonaitė, this shift to online will remain even after Covid-19, further accelerating digital market development.
According to McKinsey, customers, who are highly satisfied with their digital banking experience, are two-and-a-half times more likely to open new accounts with their existing bank than those who are just merely satisfied. Selemonaitė says that the aftermath of Covid-19 should continue down the path of developing simplified UX to attract and retain clientele.
"Although requiring meticulous work, constant UX evaluation can greatly benefit product credibility and client retention, for instance, our first UX update led to doubling our monthly conversions," she adds. "It is likely that we will see a more customer-focused approach in the post-crisis industry too."
The 2008 financial crisis gave a boost to the fintech industry, as, at the time, people were losing trust in the system, and in legacy financial institutions. In the aftermath, some entrepreneurs parted ways with the concept of traditional banking, aiming to present the market with a more technologically sophisticated solution.
"This time, the crisis could have an even greater impact for fintechs, as well as regtechs, as they rely on solutions fintechs can develop," says Selemonaitė. "We collaborated with the Bank of Lithuania and leading fintechs to develop a prototype of a regtech solution, automating FI reporting; this shows how unfavourable circumstances drive the need to innovate across interconnected sectors."
The Bank of Lithuania's regulatory sandbox, a fintech-friendly regulatory and supervisory environment designed to foster innovation in the financial sector, has been a huge success since it was first launched at the end of 2018. The regulatory sandbox allows existing and potential financial market participants to test their financial innovations in a live environment under the guidance and supervision of the Bank of Lithuania.
It could see its role become even more important as the amount of innovation, spurred on by the challenges presented by Covid-19, increases.
Gustavo Vinacua, head of venture creation at BBVA, a Spanish multinational financial services giant with a foothold in emerging Europe, in Romania, last month went so far as to say that: "the next start-up to hit the big time will be related to some kind of new behaviour that has come to the fore during the crisis."
"Start-ups are more adept at pivoting quickly, shutting down projects, reorienting themselves toward real profits, and even turning their business model on its head. They are more resilient to change than large companies, and this plays to their favour in times like these," Vinacua adds.
What's clear is that as countries start to ease lockdown restrictions and reopen up borders, the real impact of the pandemic on the fintech industry will soon become apparent. The current circumstances will undoubtedly play a vital role in the future of digital banking.
—
Unlike many news and information platforms, Emerging Europe is free to read, and always will be. There is no paywall here. We are independent, not affiliated with nor representing any political party or business organisation. We want the very best for emerging Europe, nothing more, nothing less. Your support will help us continue to spread the word about this amazing region.
You can contribute here. Thank you.