The European Parliament last week voted to increase the crisis support that EU states should soon be able to pay to farmers and agri-food SMEs from the EU rural development fund.
The emergency measure, approved in the parliament by 636 votes in favour to 21 against, with eight abstentions, will allow EU member states to use EU money remaining from their rural development programmes to pay out a one-off lump-sum in compensation to farmers and small rural businesses particularly affected by the Covid-19 crisis. This targeted liquidity support from the European Agricultural Fund for Rural Development (EAFRD) should help them stay in business.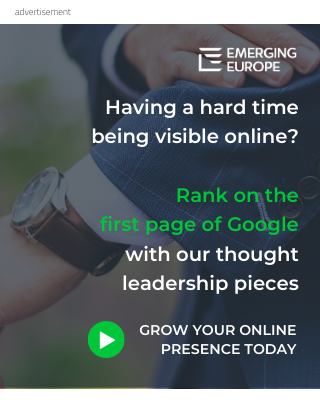 The compensation payable to the worst-hit farmers could be as high as 7,000 euros, which is 2,000 euros more than proposed by the European  Commission. The ceiling for the support for agri-food SMEs should remain at the level of 50,000 euros, in line with the Commission's original proposal.
The amount to finance the liquidity support measure should be limited to two per cent of the EU envelope for rural development programmes in each member state, up from one per cent initially proposed by the EU Commission. MEPs also decided to give member states more time to release the support. They extended the December 31, 2020 deadline for payments until June 30, 2021, but applications for support will have to be approved by the competent authorities before December 31, 2020.
"I very much welcome the results of today's plenary vote. This proves once again that Council and Parliament can work closely and quickly together when EU agriculture urgently needs help. We have now given EU countries another tool to help farmers financially during the coronavirus crisis," said the European Parliament's Agriculture Committee Chair Norbert Lins.
The emergency measure was proposed by the EU Commission as a part of a wider package to help farmers deal with effects of the Covid-19 crisis. To ensure its swift approval, the Agriculture Committee asked for the draft legislative proposal to be dealt with under urgent procedure and forwarded it directly to the plenary. But MEPs also decided, after consulting the Council, to improve it by proposing amendments to raise the ceilings for the aid and to extend the time to release it.
The draft regulation, as approved by MEPs and informally agreed by member states, will now be submitted to the Council for final endorsement. Many farmers, particularly in emerging Europe's EU member states, will be hoping that it is approved quickly, as many are struggling to cope not merely with the impact of Covid-19, but also widespread drought.
Poland and Romania have been especially hit by drought, brought after the warmest winter in half a century was followed by the lowest March and April rainfall in 30 years. adding to the problems faced by small farmers who have already seen incomes fall as a result of being unable to bring produce to markets due to coronavirus confinement restrictions.
Both countries have announced anti-drought measures, including expanded reservoir and irrigation projects. Ironically, recent heavy rains in eastern Romania have exacerbated the problem, with flash floods affecting crops already stricken by drought.
"We have not seen a drought such as this for more than 60 years," Romania's Minister of Agriculture Adrian Oros said recently, adding that more than 1.4 million hectares of arable land had been affected.
In a report published in March, the European Environmental Agency warned decreased rainfall would deplete farmland by more than 80 per cent in parts of Eastern and Southern Europe in coming decades, but said water shortages would also affect crop yields and productivity in Scandinavia and Central Europe.
The World Food Organisation and other UN agencies have in turn warned that movement restrictions during the Covid-19 crisis were threatening logistics and supply chains, leaving 135 million people worldwide facing acute food shortages.
—
Unlike many news and information platforms, Emerging Europe is free to read, and always will be. There is no paywall here. We are independent, not affiliated with nor representing any political party or business organisation. We want the very best for emerging Europe, nothing more, nothing less. Your support will help us continue to spread the word about this amazing region.
You can contribute here. Thank you.