Slovakia leads the the European Union in energy efficiency investment, according to a recently published European Investment Bank Group report on investment and investment finance.
The report looked at more than 13,000 companies across the EU, at their characteristics and performance, past investments and future plans, sources of finance, financing issues and other challenges that businesses face. Main areas of interests include the percentage of firms which invest in energy efficiency, the perception of the quality of the firm's building stock when it comes to efficiency and the number of companies that have had an energy audit.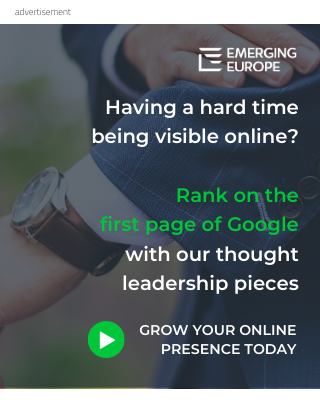 Overall, most countries in the EU performed better in 2019 than in 2018, but across the bloc only 40 per cent are investing in energy efficiency related goals. In Slovakia, the percentage is 61 per cent.
"Energy efficiency investment will be crucial for Europe's green recovery and reaching our climate goals. It holds the combined potential of increasing firms' competitiveness, enhancing energy security and reducing greenhouse gas emissions. It shows that going green and strong growth can go hand in hand," says EIB vice-president Andrew McDowell.
Slovakia doesn't just lead the pack in the number of companies which take energy efficiency seriously, but also in the proportion of all investments that go towards it: 15 per cent of total investment is aimed at achieving better energy efficiency. This is above the EU and the United States average.
Czechia is also positioned well in the report, with half of companies that invest in the country investing in energy efficiency. According to the report, Czech companies allocate more a tenth of their investments to efficiency initiatives.
Slovenia also performs relatively well, with 47.3 of firms investing in energy efficiency.
All three countries posted good figures when it comes to building stock efficiency standards and energy audits, with their rankings being slightly above or close to EU and US averages.
Bulgaria, Hungary, and Croatia are three other emerging Europe countries which perform better that the European Union average.
On the other end of the spectrum, Romania, Estonia, and Lithuania have the worst results in both the EU and emerging Europe.
Romania is below the EU average of 40 per cent, with just 31.25 per cent of firms have invested in energy efficiency. In Estonia, that percentage is even lower, at 27.47, with Lithuania trailing on 27.27 per cent.
On the issue of energy audits however, they post similar numbers to rest of the European Union.
According to the report, investment in energy efficiency is of particular importance in the context of the coronavirus crisis, with short-term measures to relieve the effects of lockdowns and the coming economic crisis taking precedence over long-term measures such as investing in energy and green technology.
"We need to avoid the Covid-19 crisis distorting firms' incentives to invest in energy efficiency. Our ambitious greenhouse gas emission reduction targets leave no room for complacency. EU firms must become more energy-efficient if they want to stay competitive," warns EIB chief economist Debora Revoltella.
—
Unlike many news and information platforms, Emerging Europe is free to read, and always will be. There is no paywall here. We are independent, not affiliated with nor representing any political party or business organisation. We want the very best for emerging Europe, nothing more, nothing less. Your support will help us continue to spread the word about this amazing region.
You can contribute here. Thank you.