The benevolent mafia, they call themselves. The Skype mafia. Made rich by two huge exits (the first was in 2005, when eBay acquired 65 per cent of the company, and the second in 2011 when Microsoft purchased the peer-to-peer communication innovator for 8.5 billion US dollars) the founders, senior employees and early investors in Skype have since gone on to become the angels that have driven – both with cash and with know-how – Estonia's emergence as one of emerging Europe's leading technology centres.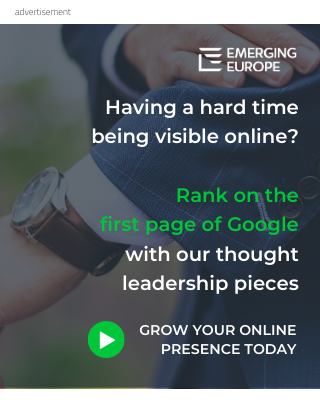 One of these is software entrepreneur Sten Tamkivi, the CPO at Topia, a company which builds products to help people and companies work everywhere, and one of the godfathers of the Estonian digital scene.
In 1996, aged just 18, Tamkivi set up Estonia's first digital media agency and later joined Skype when the company was still a start-up, riding what he calls "the roller coaster" for more than eight years, right up to the Microsoft exit.
"After leaving Skype I decided to dedicate the next 10 years to creating a more open and borderless world," says Tamkivi, who spoke to Emerging Europe in March.
Topia is in many ways the embodiment of this, and an example of what an Estonian start-up looks like, with the mission to make working across borders easier.
"I think that this has its roots in coming from a tiny country. There is no local market in Estonia, or at most a very small one: you cannot build a billion-dollar company focusing on a market of 1.2 million people. What that means is that everything you start has to be global. So whatever you are building, you never presume one language, one currency, one nationality, one culture. This creates a tight and collaborative community, as we are all looking outside of Estonia. When a young Estonian founder is looking to raise their first seed money there are entrepreneurs ready to be angels, there is direct access to networks. The eco-system is there, and it is very supportive. As founders, the only thing that we compete on is talent."
It helps of course that so many of Estonia's entrepreneurs are Skype alumni.
Taavet Hinrikus, one of the founders of the country's first unicorn, TransferWise, was Skype's first employee. Hinrikus had the idea for TransferWise in 2011 when he was living in London but working for Skype in Estonia. He was paid in euros, but had a mortgage in pounds. Meanwhile, his TransferWise cofounder, Kristo Käärmann, worked in London, but had a mortgage to pay in Estonia in euros. Every month, Hinrikus put euros into Käärmann's Estonia account and Käärmann put pounds into Hinrikus' English account in order to avoid the hidden currency exchange fees imposed by the banks.
Besides helping to build a company that is now valued at more than 3.5 billion US dollars, Hinrikus has also made numerous investments in Estonian start-ups. One of these is Bolt, a European ride-hailing service which has raised more than 250 million euros in funding since it launched in 2013 – a fraction of the 24.5 billion US dollars raised by its rival Uber before it went public last May.
A quick glance at the senior management team of Veriff, an Estonian identity verification start-up that has the goal of offering everyone in the world a single digital identity that transcends borders, also betrays more than a hint of a Skype connection.
Tiit Paananen, Veriff's vice president of engineering, was Skype Estonia's general manager, and Henn Ruukel, the chief product officer, managed projects for Skype.
"Skype was the first generation, TransferWise and Pipedrive the second, and now Veriff is part of the third," Janer Gorohhov, co-founder and COO of Veriff, tells Emerging Europe. "It's great that we have this network effect that helps the start-up and scale-up scene grow bigger and bigger, and it starts with Skype. That's where so many Estonians learnt how to build start-ups."
"There was a period when any talent coming out of college had the opportunity to work for Skype," says Sten Tamkivi.
Even Estonia's new minister of technology and innovation, Kaimar Karu, who helped organise the recent global hackathon to find solutions to combat the coronavirus pandemic, is a Skype alumnus: from 2010–2014, he was an ITSM solutions architect at the firm.
Estonia remains a key part of Skype's success: almost half of its employees and most of its development team are based in the Baltic country, split between the capital Tallinn and the second largest city, Tartu, a major university centre.
Skype, by turns, almost 17 years since it was founded, remains a key part of Estonia's success.
—
Unlike many news and information platforms, Emerging Europe is free to read, and always will be. There is no paywall here. We are independent, not affiliated with nor representing any political party or business organisation. We want the very best for emerging Europe, nothing more, nothing less. Your support will help us continue to spread the word about this amazing region.
You can contribute here. Thank you.