Twitter this week removed thousands of accounts from its platform connected to a network promoting Serbia's president Aleksandar Vučić and his Serbian Progressive Party (SNS).
Nearly 9,000 accounts have been suspended, dealing a large blow to the concerted campaign of the Serbian ruling party to shape public opinion online.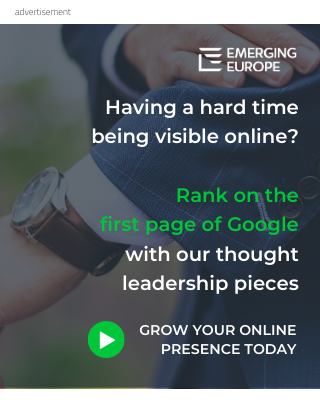 According to a report by the Stanford Internet Observatory, a cyber policy centre, the now suspended accounts worked over the course of several years – ramping up their activity in mid-2018 and 2019 in particular – to boost the SNS and Mr Vučić.
They did this by retweeting and posting cheerleading replies to Vučić-aligned tweets (there were more than 12.5 million retweets of pro-Vučić accounts); by sharing links to content on Vučić (more than 14.8 million links); and by attacking Vučić's opponents, especially the Alliance for Serbia.
It's telling that, according to the report, the activity of the network increased roughly at the same time as the "One in Five Million" anti-government protests began at this time last year.
Internet-based manipulation of public opinion is nothing new for Serbia and its ruling party. Reports of so-called "bots" have been a staple of the local media ever since SNS took office in 2012.
While SNS has never publicly acknowledged that it runs (or has others run on its behalf) an online manipulation programme, the effects are clear to see on social networks and on news websites across the Western Balkans region.
Some of these "bots" are not actually machines. Automation was heavily used in this case, but there are also paid party activists, as well as those employed in the public sector. They too form a part of the bot army. On news portals and social media they like, upvote, and share content that promotes SNS and Vučić while at the same time downvoting content that opposes the ruling party. They are also known to pile onto anti-government posts and attack the posters with slurs and profanities.
Back in 2017, the Serbian daily Kurir – which at the time found itself aligned against the government (but this was soon rectified with the paper rejoining the flock of pro-government media) – published a "bot confession" detailing how the propaganda machine operates.
The confession describes a large network of people paid to post comments, and their handlers. The objective is to manipulate the news cycle and shape public opinion regarding ongoing events.
One such event was a lawsuit brought by an employee at the ministry of youth and sport against the minister, Vanja Udovičić.
"I personally dealt with blocking any information [about the lawsuit]. The scenario is always the same. We were given the assignment to call this employee a 'traitor' and a 'yellow slut' in the comments," says one "bot", identified in the article as "Marija".
Another common target are any opposition parties or organisations identified as being against the government.
One such organisation is Don't Drown Belgrade (NDB). The group came about as a reaction to the government's controversial plans to rejuvenate Belgrade's waterfront, and illegal demolitions connected to it.
"This blow to the regime propaganda machine is significant because it clearly shows there are limits and that the SNS army cannot endlessly promote fake news, slander, and place targets on people's heads," says the NDB's Miloš Budimir.
"The government is aware that in an atmosphere of control and media abuse, social networks can play a big part in the timely and truthful informing of citizens, so, when it can't control what is published, it promotes fake news using bot accounts," adds Mr Budimir.
Stefan Janjić, the editor-inc-chief of fakenews.rs, also warns of the link between the recently banned account network and fake news.
"The Stanford analysis shows that the suspended accounts shared content from [the pro-regime tabloid] Informer nearly as much as they shared content from the SNS website. Then it's Alo, Pink, Kurir, Tanjug, SrbijaDanas, all sites that we at fakenews.rs have detected as common sources of misinformation," he tells Emerging Europe.
The Stanford Internet Observatory concludes its report with a damning indictment: "While a precise connection between this network and SNS has not been established, there can be no doubt, given the content these accounts shared and the time period in which they were active, that this network was aligned with Vučić's efforts to entrench himself and his party in power."
—
Unlike many news and information platforms, Emerging Europe is free to read, and always will be. There is no paywall here. We are independent, not affiliated with nor representing any political party or business organisation. We want the very best for emerging Europe, nothing more, nothing less. Your support will help us continue to spread the word about this amazing region.
You can contribute here. Thank you.