The armed conflict between Armenia and Azerbaijan over the disputed territory of Nagorno Karabakh (Artsakh) is now in its 31st year, with no solution in sight. Those who live in the conflict zone, as well as those who flee it, are faced with a reality unlikely to change.
"I haven't even thought about what my life would be like without the conflict," an anonymous interviewee recently told International Alert (IA), an NGO focusing on the disputed region of Nagorno Karabakh. The statement describes a lack of willingness to believe that the frozen territorial contest might one day be over. Since the conflict broke out in 1988, more than 3,000 Armenians and Azerbaijanis have died while over 1.2 million internationally displaced people (IDPs) have been accommodated in Azerbaijan, with many others having taken refuge in Armenia.
The latest IA survey, the largest of its kind since the so-called April War of 2016, the worst escalation of the conflict in recent years, shows "the widespread assumption" that despite the conflict being seen as frozen, "soldiers are regularly killed along the line of contact and the international border."
'You get used to being shot at'
"People in disputed and border areas must unfortunately get used to being shot at. In fact, I think they're already used to it," one other respondent told IA. "I was born during the war and consider myself to be part of the 'independence' generation. I cannot imagine a life without conflict," another local from Karabakh claimed.
The war has left its mark on the identity of the Karabakhi, Armenian and Azeri people, and has changed how the various nations perceive each other. However, this has not always been the case: people were once able to peacefully coexist.
"What we know about the people on the other side of the border we learn from books alone. I remember that, as a child, I used to think that Turks were something wild and terrifying, not real people. Then we realise that people over there are just like us, that they have the same dreams and fears," Narine, a student who has been to the war told the Armenian press.
"We used to live with Armenians very well. So why not live together again? There were a lot of Armenian workers, who used to build our roofs and houses," an Azerbaijani interviewee of IA recalled on life in Karabakh.
Finding a lasting, peaceful solution in the long term is just as much a challenge as managing the crisis itself. Hundreds of local, European and international NGOs are still involved in easing the burden of those living in Karabakh, as well as those who have left. One of them is HALO Trust, a UK-based organisation that fights for a "landmine-free Artsakh." With thousands of landmines still left in Nagorno Karabakh, the life of local families is still shrouded by the shadow of death. While working to achieve a noble cause, the British NGO, along with other organisations, faces serious funding challenges as Nagorno Karabakh is an unrecognised territory that prevents many countries from funding humanitarian activities, with the US government remaining the only major donor, the NGO claims.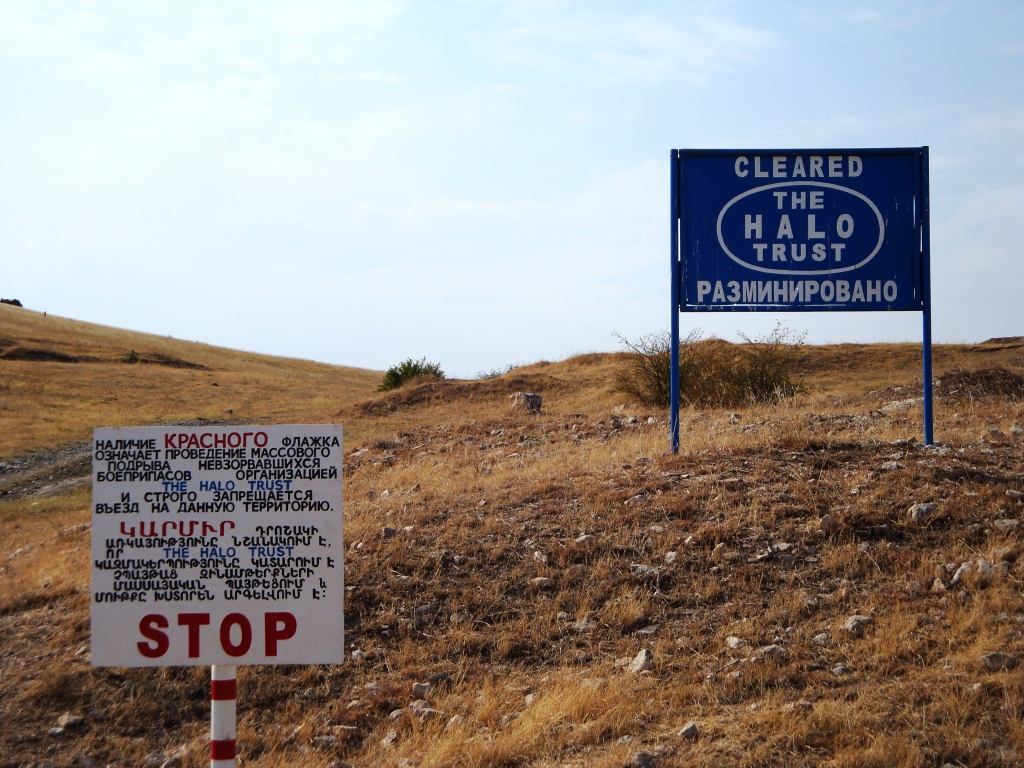 Different areas of focus
With a political solution to settling the status of the region not expected anytime soon, the most pressing concern is to address the human side of the conflict. Even here though, there are several obstacles to be overcome.
"The most important problem is the complete lack of trust and spread of hatred. Tracing my personal experience, it is getting more and more complicated to launch even a dialogue among Armenians and Azerbaijanis, even at an academic or civil society level," Ruben Elamiryan, a political scientist and a Fulbright visiting fellow at Princeton University told Emerging Europe. "This kind of environment is not good for solving any humanitarian or other conflict-related issue. More importantly, the development of trust should take place simultaneously in Azerbaijan, Artsakh, and Armenia on governmental, societal, and human levels," he added.
"There are over 300,000 women and children suffering from depression and other psychological distress caused by war, the Armenian occupation and violent ethnic cleansing in Nagorno-Karabakh. Armenia's refusal to respect human rights and violate international humanitarian law is a critical component that has not received international attention," Peter M. Tase, a scholar on Azerbaijani studies and international advisor to governments and international organisations told Emerging Europe, adding that "the destruction of cultural heritage sites and demolition of the world's premiere religious sites in Nagorno Karabakh by the Armenian armed forces are actions that must be denounced by UNESCO and other relevant global institutions. Moreover, the establishment of synthetic drug labs in the occupied territories of Azerbaijan is a serious threat to European societies and weakens international efforts in the war against drugs," he continued, highlighting another angle of the conflict that remains largely undiscussed.
"The humanitarian situation remains a fundamental obstacle, especially given the isolation of the Karabakh population, the continued violation of an inherently fragile ceasefire, and most distressing, the reality that this conflict is no longer 'frozen,' but very 'hot' indeed, with a loss of life on all sides," Richard Giragosian, director of the Regional Studies Center, an independent Armenian think tank said.  He noted that there were additional problems regarding promises for strengthening confidence-building measures (CBMs). "More specifically, the record of Azerbaijan's promises is matched by its history of failing to meet its obligations. Promises have not been kept before and Baku has failed to fulfill its promises in recent years. This means that the international community needs to demand that Baku meet its expectations for CBMs."