When Ukraine makes the headlines, it is generally because of the war, which started in 2014, in the eastern part. This has hugely influenced the political and economic situation of the country, including the ease of doing business. However, it's unjustified to think that, given the circumstances, investing in the whole country makes no sense. 
"We don't even feel that there is a war in western Ukraine; we have the impression of living in a peaceful country," assures Lars Vestbjerg, general manager of the Danish company, Sika Footwear, and president of the Danish Business Association, but he admits there are repercussions. "Some of our employees had to leave the company to go to the front. Moreover, a five-per-cent military tax has been introduced on all imported goods," complains the Danish entrepreneur.
Nevertheless, most of the country works in the same way as before the Russian intervention. The lack of a war isn't the only difference between western and eastern Ukraine. As Mr Vestbjerg explains, Lviv is western-minded, as a city, including its inhabitants, authorities and mayor. "I was involved in various discussions in Kyiv some time ago. I noticed there that the Russian-speaking Ukrainians are more eastern-oriented," he adds.
West and east are not the same
The contrast between these two parts of the country has historical roots. "This divide between east and west in Ukraine is not a new phenomenon and actually goes back hundreds of years. It starts at the time when western Ukraine was either part of Poland proper or was administered by Warsaw, while eastern Ukraine was either a no-man's land — "Ukraine" means "frontier" after all — or was in Russia's orbit," says Dr Christopher Hartwell, President of the Warsaw-based Centre for Social and Economic Research (CASE).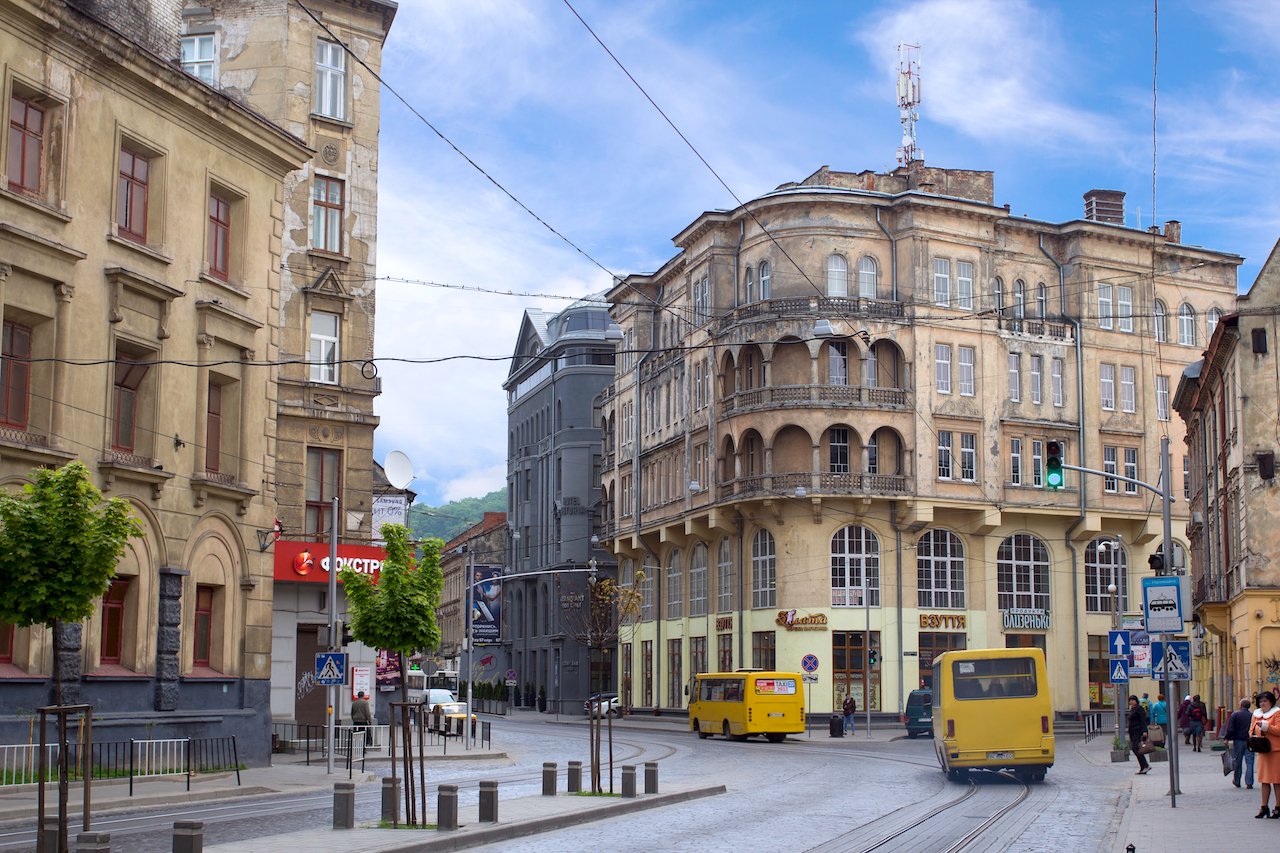 He argues that this difference has very concrete consequences for business because "this split in the heart of the country has led to very different attitudes towards basic economic institutions such as property rights and free trade."
In 2014, the Ukrainian economy contracted by seven per cent. The following year GDP declined by 12 per cent. However, this data doesn't reflect the situation in the whole country. In Donetsk and Luhansk, which are engaged in the military conflict, the whole manufacturing sector has contracted by 32 and 42 per cent respectively. 
Yet, even though the instability of the country led to an unavoidable decrease of the gross regional product of the western oblasts, in 2015, they seem to be recovering, now. This is because of the favourable business climate. Even the central authorities recognise that Lviv has a special role to play in Ukraine. Lviv is the largest city in the west but only the seventh in the entire country, with 750,000 inhabitants. 
"Lviv is the Piedmont of Ukraine. It's leading the economic revival; creating well-paying, high-tech and modernised jobs," says Daniel Bilak, chief investment advisor to the Prime Minister of Ukraine and director of the Ukraine Investment Promotion Office, which was set up at the end of October 2016.
Western Ukraine's multiple assets 
"Western Ukraine is a region of unbelievable opportunities," argues Belgian businessman, Filip Schelfhout, managing director of TPF-Ukraine, which is a specialised development company for residential projects. 
It is true that the west has a lot of assets. First of all, there is the attitude of the local authorities. "We are making use of all possible methods to attract FDI: personal contacts, conferences, networking, bilateral chambers of commerce etc.," Mayor of Lviv, Andriy Sadovyi, told Emerging Europe recently.
"So far, everything has been very well prepared with great support from the local authorities. We have enjoyed this support since we established our branch here," confirms Remon Vos, CEO of CTPark, a Czech company that builds premium business parks and which just started operating in western Ukraine.
Andriy Pavliv is the CEO of the Ukrainian information technology company N-IX and chairman of the supervisory board at the Lviv IT Cluster. He says that he even feels discriminated against because he is not a foreigner: "Authorities are focused on helping European and international investors. So, it is easier for foreigners to do business here than for local entrepreneurs."
Location is another advantage of western Ukraine according to CTPark's Mr Vos. "Lviv is strategically located close to the Polish border," he says. Mr Vestbjerg agrees with this analysis, stressing that the city is only 70 km away from the EU. "So, it is easy to transport goods to our sales' markets. Imagine that you have a glass factory in eastern Ukraine. Before your trucks even reach the Polish border with your products, they will have been broken into small pieces, because of the bad quality of the Ukrainian roads," he argues.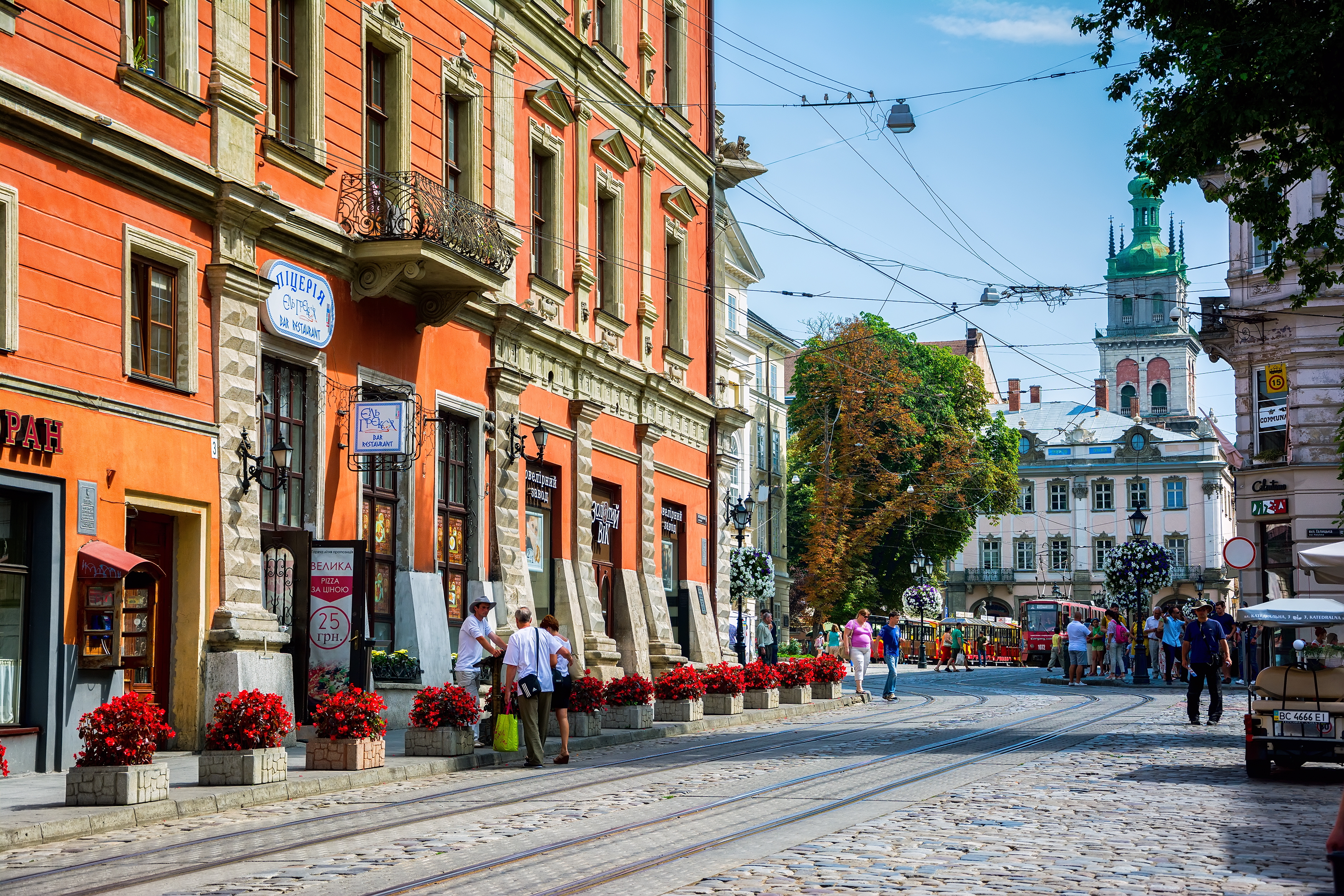 Close to European markets
"The proximity to the European Union provides good opportunities for the localisation of production here, for trans-border cooperation and tourism," enumerates Anton Usov, chief spokesman for Eastern Europe and the Caucasus of the European Bank for Reconstruction and Development (EBRD).
Mr Vestbjerg adds lower production costs to the list. "Spending on both wages and energy is very low here, while facilities are almost the same as in the rest of Europe. I would recommend setting up a branch in western Ukraine to any company that needs a lot of manpower. With the hryvna's devaluation, salaries went down by 36 per cent between 2010 and 2015, if expressed in euros," he adds.
Olha Syvak, Chief Investment Officer of the Lviv City Council, is conscious of the fact that lower labour costs are an essential argument for investing in Ukraine. "Investors look for profit, so they need to reduce costs. However, they don't come to Lviv for the blue collars only, but also to hire engineers and other educated workers," she tells Emerging Europe.
Maryana Lutsyshyn, the Lviv team leader of the European Business Association (EBA), stresses that the foreign companies that they advise "appreciate western Ukrainian workers because they are wise and hard-working and they show a sense of self-initiative."
Indeed, the local population is very well educated. According to the Mayor of Lviv, there are 170,000 students in 38 higher education institutions. Olha Syvak confirms that the level at the Lviv Polytechnics is very high and that some 4,100 IT specialists graduate from Lviv universities every year.
IT and tourism
IT is one of the booming sectors in the region, which had led to the creation of an IT cluster. "Lviv is playing an increasingly important role in the IT industry, both internally and internationally," says the EBRD's Mr Usov. 
The Lviv IT Cluster gathers together 45 companies (more than half of them are foreign) that employ 8,000 IT specialists. Consequently, every second IT worker in the city works for one of these companies and 15 per cent of all Ukrainian IT specialists work in Lviv.
Stepan Veselovskyi, CEO of the cluster, explains that the IT sector expands by 20-30 per cent per year, while its growth for the whole country is only five per cent. "There were just 50 companies in this industry in 2008. Now, not less than 192 IT enterprises have their offices in Lviv. Some courses are even organised by universities to switch to IT and in the last three years, the number of people attending them doubled.15, 000 people work in the sector, 56 per cent of whom are engineers. This boom in information technology has enabled the creation of 60,000 jobs in other sectors," he adds
However, this industry is not the only one that is progressing fast. "Tourism is the other sector chosen by Lviv as strategic for development in the next five years. It is also on a good path. You know: when there is demand, there is supply," Ms Syvak tells Emerging Europe. 
"Lviv is the last undiscovered city in Europe. However, the city is 'Open to world!' as our slogan says. The Alfa Jazz Fest, a classical music festival, an IT Forum, a media forum – these are just some of our events. In the last few years, some 30,000 new jobs in tourism have been created in the city, which proves the enormous potential of the sector in Lviv. So there are opportunities for foreign investors. I see more new hotels, new restaurants, a congress centre, and an exhibition centre opening," says the Mayor of Lviv.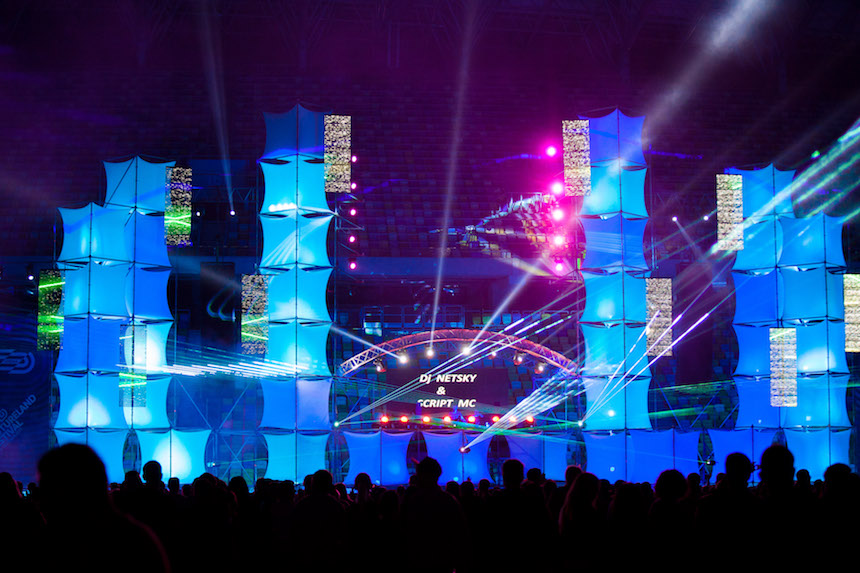 Even though Ukrainians still represent the majority of tourists to the city, "I hear Japanese, Chinese, English and German being spoken in the city centre," says Mr Vestbjerg. 
Of course, the pleasant appearance of the city isn't only an argument to come here as a tourist but also for investment. "Ukraine co-hosted the Euro 2012 football championships; the Eurovision song contest will take place in the country next year. However, Ukraine doesn't focus enough on positive events that happen in the country to promote it," regrets the Danish businessman. 
Actually, Lviv looks like many western European cities. "Lviv is like Girona in Spain. There are similar small picturesque streets, but the prices are very different," jokes EBA's Ms Lutsyshyn. 
Much more
Infrastructure is a challenge as well as an opportunity for investors. Dane, Mr Vestbjerg, is not the only one to complain about the poor quality of transport for example. 
"There is still a lot of work required in the city but we have also done a lot: we have a new airport and a stadium," boasts Mayor Sadovyi. 
"The problem is that there is no direct connection with London and there aren't enough flights to Munich, Vienna, and Warsaw. If a western businessman wants to come to Lviv once every two weeks, it is a problem," complains Mr Pavliv. 
Ms Syvak acknowledges that the railways also need to be modernised. "However, we, as a city and region, can't finance it entirely. We need support from the central state because it would require €500 million' worth of investment. Interestingly, Chinese investors are keen to contribute to this project financially," she says and indeed, the new Silk Road that China is trying to revive is planned to cross Ukraine. 
"In addition, there is a growing demand for public transport. Because of this, companies have started producing trams, trolleybuses and electronic buses, which are high-tech and based on Ukrainian know-how. Most of the Ukrainian factories produced military equipment in the Soviet era. They now require reconversion and this represents a potential opportunity for foreign investors, according to the chief investment officer of the city," she says.
Many discussions with experts, civil servants and businessmen are proving that the range of industries offering investment opportunities is almost unlimited. 
"There are competitive opportunities in many sectors including: logistics, food processing, equipment and machine building, the financial sector, textiles, pharmaceuticals, the wood and paper industry, metal and plastic production etc.," the Mayor assures.
"We also see big opportunities in export-oriented organic farming in western Ukraine," adds the EBRD's Mr Usov. 
"Companies such as Nestle, Leoni and Fujikura are investing in Lviv, which confirms the city is a very interesting location for manufacturing companies," adds CTPark's Mr Vos.
Overcoming challenges
But it's not all roses. Mr Vestbjerg remembers that his beginnings in Ukraine were very hard. "Back in 2003, I was trying to set up my factory. I had problems with getting all the right permissions. Civil servants told me that I had to pay some fictive taxes. They basically wanted me to pay bribes or to close my company in Ukraine," he adds.
"The system is more transparent now. There is not much corruption, but there still is a lot of bureaucracy," says N-IX's Mr Pavliv.
TPF-Ukraine's Mr Schelfhout is much more critical. "Efficiency is much lower in Ukraine because of the omnipresent corruption. Actually the situation has worsened in that regard in the few last years. For example, we have been fighting for two years to build a sound screen. The authorities say that it will only be possible if we choose the subcontractors they want to impose on us. Moreover, having a university degree in Ukraine doesn't necessarily mean that one has any concrete knowledge because some diplomas are for sale," he adds. 
Add to that, most of the investors are not used to the local business culture. "There are constant changes in legislation and taxation, especially at the end of the year when the budget is issued. So, it is hard for an enterprise to plan its activities for the next three, five or even ten years. What is more, there are often two possible interpretations of the law," regrets EBA's Ms Lutsyshyn. 
"The local authorities want to help but collaboration with the central state isn't always smooth," Ms Syvak assures. Most often they do help which shows these drawbacks can be overcome. 
N-IX's Mr Pavliv believes that it is better for a foreign investor to set up only one branch, a subsidiary or even better to find a local partner, rather than set up a company in Ukraine. It would at least partially help them to avoid all these inconveniences. 
Additionally, entrepreneurs who are active in Ukraine recommend uniting with other foreigners; for example, Mr Vestbjerg founded the Danish Business Association. "There are 200 Danish companies in Ukraine. When we started uniting, we felt stronger. The authorities no longer treat us in the same way." 
"When investors come, they need to know the local reality, the market and the existing obstacles. That's why the European Business Association is useful," explains EBA's Ms Lutsyshyn.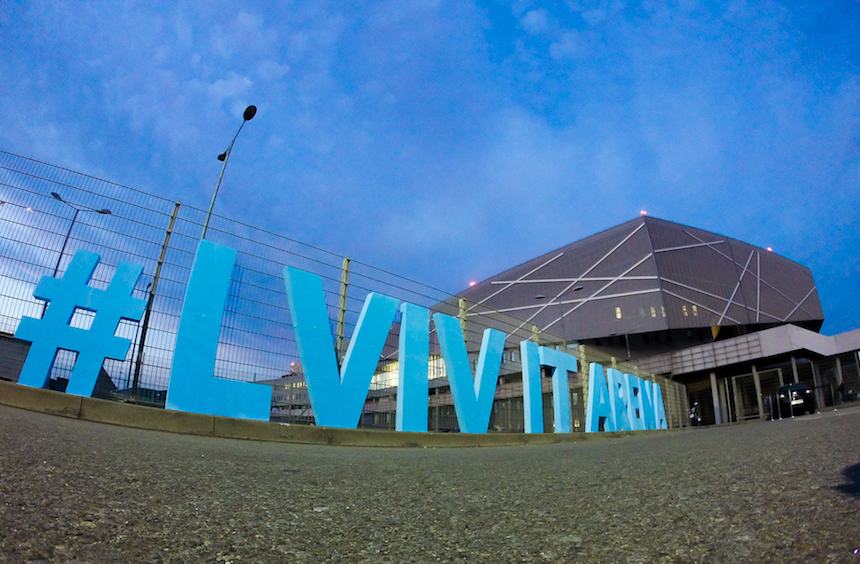 What's on the horizon?
Is it the right moment to invest in Ukraine? What will the future of the country look like? Those who already operate in the market see unlimited potential. "When I see the potential here, I believe that if you have the right skills, you would have to be lazy not to succeed here," assures TPF-Ukraine's Mr Schelfhout.
The Danish entrepreneur, Mr Vestbjerg, says that it is the closest market that will not join the EU in the ten next years. He considers this an asset because it means that labour costs will remain low while possibilities to export to Europe will be high. 
On the same time-scale, the mayor imagines Lviv to be "amongst the leading European cities and governed by the same rules that are observed across the European Union, whether we are a member of the Bloc or not."
Anders Aslund, a senior fellow at the Atlantic Council, says that after Ukraine's deep and comprehensive free trade agreement with the European Union comes into force, the border will effectively be open. "The wages vary sharply however. In neighbouring Poland the current average wage is $1,100 per month, while it is only $200 per month in Ukraine. This is an absurd discrepancy. Therefore integration into Europe should develop and hasten Ukraine's integration into the European supply chain, in the same manner as Poland has done, so successfully," he tells Emerging Europe.
However, the decision to invest must be taken soon because the modernisation of western Ukraine is leading to an increase in prices. "Rent prices have doubled in the last two years in the Lviv city centre. That's the dark side of the IT revolution," concludes IT Cluster's Mr Veselovskyi.