Lviv is the important cultural, economic and scientific centre of western Ukraine. Its architectural charm and cultural heritage have earned the city the nickname, Pearl of Ukraine. It is also a modern city that is looking towards a bright future thanks to the development of the IT sector.
Andriy Sadovyi, Mayor of Lviv, spoke to Andrew Wrobel about his city's key sectors, his future vision for the city and the amazing ambiance that makes Lviv a must-see on the European tourist map.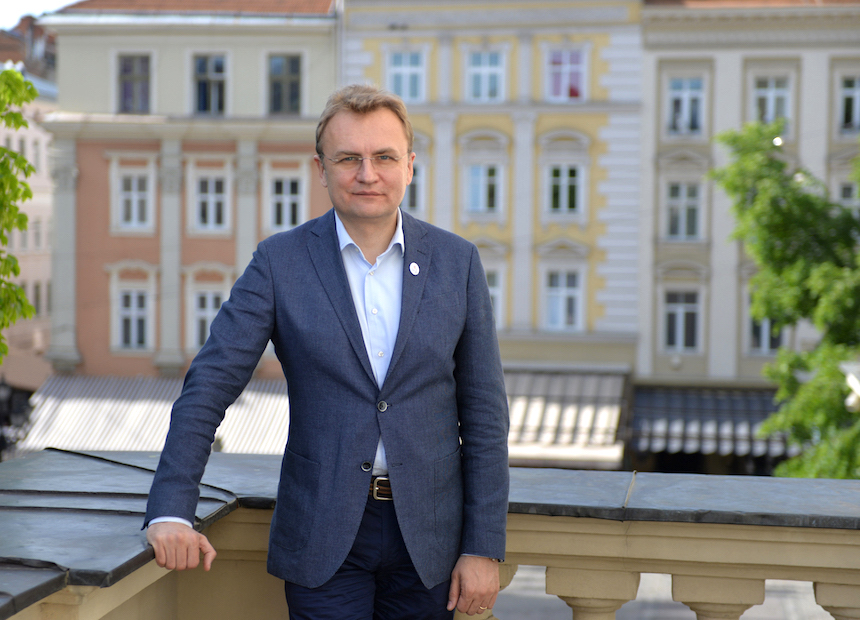 First of all, I would like to briefly circle back to our previous meeting, in March, in Cannes. I remember you said Lviv has this irreplaceable ambiance and back then I thought 'okay, every mayor says the same about their city' but it seems that it is true. I have visited Ukraine, and Kyiv in particular, and the two cities seem completely different.
Well, I would say that Kyiv is the heart of Ukraine and Lviv is the soul of the country — you can transplant the heart but not the soul.
Where does this special atmosphere in Lviv come from?
If you look back a hundred years you'll see that the city was part of six different countries and this means that there are people of different nationalities and different religions living here peacefully, side by side. There are around 170,000 students in 38 higher education institutions so Lviv is also a young city, even though having said that, the city celebrated its 760th anniversary, this year. All together this helps to create this fantastic atmosphere.
I think tourists see that. Last year, the city had two million visitors. Tourism and IT are the leading sectors in the city but let's look at tourism. How do you attract visitors to the city?
Let me show you the big picture here. The first thing we started doing was promoting the city to its residents. This is because when one comes to a city and sees that its residents love it and that they are positive about it, one realises that there is something interesting about the city.
I came to City Hall at the time when Lviv was celebrating its 750th anniversary. We immediately created a logo with five towers and a slogan — Lviv, open to the world! Our next stage was to promote Lviv in other Ukrainian cities and this has continued until now — in fact the majority of our tourists are from Ukraine.
We haven't started promoting the city in Europe. As you know, Ukraine is facing a difficult moment in its history, as part of its territory is occupied and this is not something that attracts tourists. So I'd say Lviv is the last undiscovered city in Europe and that the people who come here for the first time fall in love with Lviv. The city is beautiful, it has the amazing ambiance that we have already mentioned, the food is great and the prices are very low.
We are hoping that Ryanair will start direct flights to Lviv, next year, and we will do our best to provide the best service possible for those who come. We want those visitors to tell their friends about Lviv. By the way, do you like jazz?
Absolutely!
Cassandra Wilson, Wynton Marsalis, Dee Dee Bridgewater, Charles Lloyd and many many other have performed here at the Alfa Jazz Fest, which is held every June. The Guardian rated the event as one of the top five festivals in Europe.
This is not the only event that takes place in the city. There is a classical music festival, an IT Forum, a media forum and plenty of other events.
Speaking more generally, people always look for new things. We offer quality products at a low price. Another important aspect is safety — Lviv is much safer than many European cities. People see that to the point where sometimes hotels have no rooms available.
When we first started negotiating with Ryanair, a few years ago, we talked about an additional 500,000 passengers a year.
The City Hall has set out a target of eight million visitors per year. Isn't that rather too much when compared to the current two million? 
Well, we understand it is more than we can handle at the moment and it is not a target that is easy to reach. I would like each person that arrives in the city to taste Lviv, to experience all its flavours. 
Next year we're planning to open an Intercontinental hotel in the city. Other international hotel chains, such as Radisson and Marriott, are in the process of signing their franchise agreements.
So what opportunities do you see for foreign investors in the tourist sector?
I see more new hotels, new restaurants, a congress centre and an exhibition centre opening.
So I understand you would like to see more international conferences and events taking place in the city?
We already organise a lot of such events but our next step is to hold even more of them. I have already said that we can offer high quality at a very competitive cost.
We are aware that we still need to learn, which is why we are networking; we belong to international organisations in order to use the experiences of others. Within the last few years, there have been some 30,000 new jobs in tourism created in the city, something which proves the enormous potential of the sector in Lviv.
We haven't discussed IT yet. That is another sector that is booming here, isn't it?
It is. There are 140 IT companies and the number of new jobs in IT is growing at 20 per cent per year. The sector accounts for some 14 per cent of all business activity in Lviv and it is bound to go up even higher. Increasingly, there are more and more IT specialist in the city. Young people are coming here from other Ukrainian cities, as life is comfortable here and it is close to the European Union. It is mostly outsourcing at the moment but there are more and more start-ups.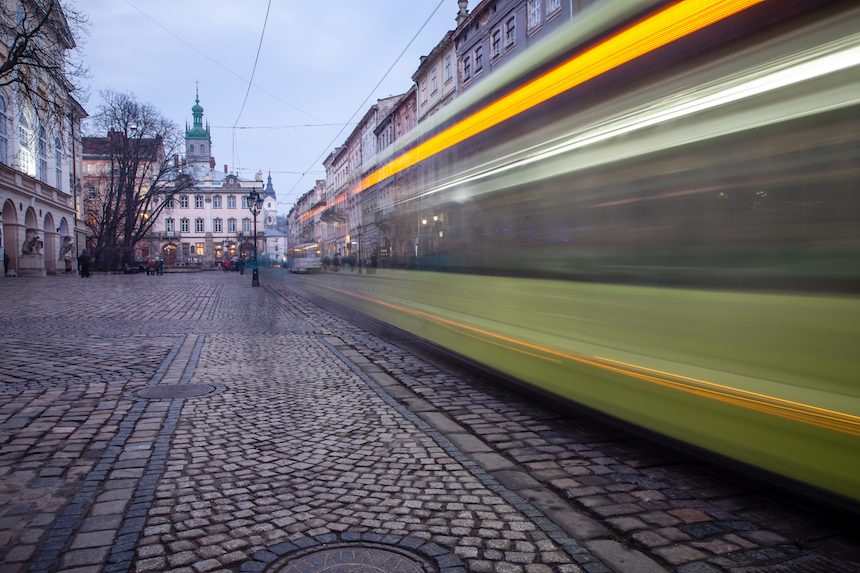 Of course, this didn't originate from nothing. Science and engineering have always been popular and very well advanced in Lviv thanks to the university and the polytechnics. We are facing a staffing challenge in city hall as it is hard to keep employees here because everyone wants to work for an IT company. Salaries in the IT sector are growing. They are now at a similar level to neighbouring Poland but our costs of living are significantly lower.
I would like to come back to foreign investors again. What is the city doing, now, to attract more FDI?
We are making use of all the possible methods: personal contacts, conferences, networking, bilateral chambers of commerce, etc.
I would also like to emphasise that the Lviv's economy is based on the dynamic development of a large number of small and medium businesses. There are about 10,000 small and medium firms in the city, which cover more than 65 per cent of the city's total production. There are competitive opportunities in many sectors including: logistics, food processing, equipment and machine building, the financial sector, textiles, pharmaceuticals, the wood and paper industry, metal and plastic production, tourism and hospitality etc.
You have said there are 170,000 students in Lviv. How would you describe the labour market in the city?
I am still not completely happy with the level of education that our students gain at our universities. For example, the IT sector collaborates with universities because they want to make sure they will have highly specialised future employees. But there are other areas, for example manufacturing, that need qualified manual workers. That is why we are reforming our vocational schools.
We, at city hall, are interested in providing investors with the necessary and qualified labour force but we would also like our workers to earn more. Higher salaries translate into a higher income for the city and a higher budget means more future investment, including in infrastructure.
There is still a lot of work required in the city but we have also done a lot: we have a new airport and a stadium. I run the Union "Self Reliance" party, but I have stayed in the city instead of going on to the parliament, in order to continue the work.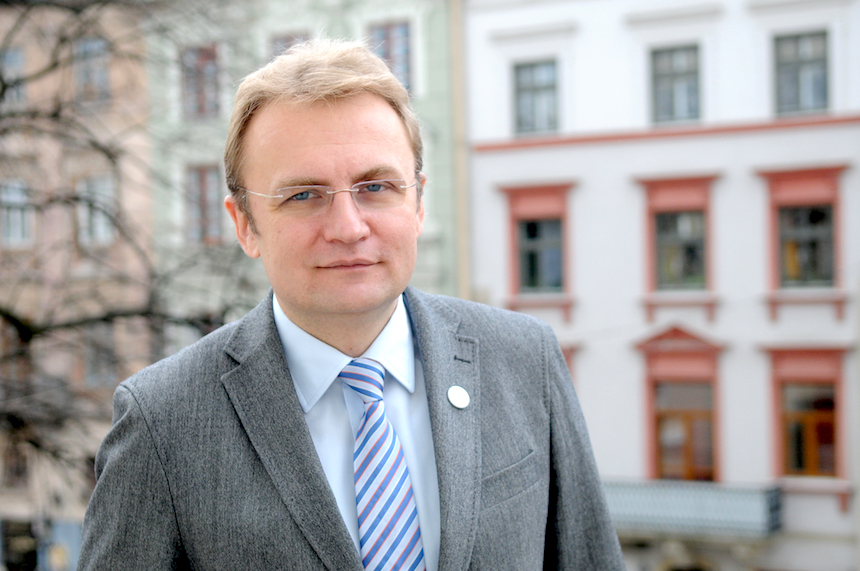 That proves your commitment and belief in the city, doesn't it?
This city is already a success. Coming to Lviv is in fashion and I want to show Ukrainians that everything is possible and that I believe we can repeat the success in other cities and in the entire country, as much as it is possible taking the circumstances into account.
So how do you see the city in ten years' time?
The city is amongst the leading European cities such as Barcelona, Prague and Vienna. It is modern and safe. It is governed by the same rules that are observed across the European Union, whether we are a member of the Bloc or not. We used to be part of Galicia, together with Cracow in Poland, and I would love to have more visitors than the Polish city. I am joking, of course. But speaking seriously, I see how much they have achieved since Poland joined the EU. We haven't had that opportunity.