Almost 25 years have passed since the armed conflict between Georgia and Abkhazia, a breakaway republic in the northwest of the country. The war, which started on August 14, 1993, lasted almost two months and left around 40 000 people dead and created more than 250,000 refugees. Since then, the situation on the ground has not changed a great deal. Tension and a lack of communication encourage the separation of people.
David Tsiramua, a Georgian, was nine years old when the war started, and his family has since relocated from Sukhumi, the capital of the breakaway republic, to Georgia. He remembers his hometown well.
"I had a lot of Abkhazian friends," he says. "Susana, the first girl I liked, was Abkhazian. I remember my neighbour Astamur, we were the same age, and he could eat Ajika (a very sour sauce from the west of Georgia) like honey."
"Abkhazia is a brother who is being led astray by Russia. I believe that they will turn and express their condolence for the hate and lost time," says Giga, from Tbilisi, the Georgian capital.
Unlikely as it may appear to David and Giga, many Abkhazians think that freedom has brought a breath of fresh air to their country. For Kami, a 29 year-old woman from Sukhumi, Abkhazia is "a state with a high spirit, which can deal with different challenges for freedom."
"I am aware of Abkhazia being one of the holiday destinations of choice for a lot of middle and working-class Russians," says Andrei, a 23 year-old from Moscow. "It is pretty cheap in comparison with other options in Europe. The first thing that comes to mind when somebody mentions Abkhazia is wine, as it is currently available everywhere in Russia.
According to the majority of Muscovites Emerging Europe spoke to however, for the vast majority of Russians Abkhazia is an unsafe place. The young generation lacks any real knowledge about the conflict. Russian history schoolbooks describe Abkhazia as an independent country which has yet to gain international recognition.

Identity
Every side of the conflict has its own perception of Abkhazians. The Abkhazians themselves take a very nationalist attitude while Georgians see them as a part of the Georgian national identity.
For Russians, Abkhazians are people, like others, migrating to Russia for the jobs and a better lifestyle.
"I know that there are some people from that region living in Moscow simply because of the better options available for their careers and lives. They tend to stick together and do not let other people get to know them too well," said Andrei. In a comparison with Russians, he views Abkhazians favourably, as hard workers with lower expectations.
"I have met several young Abkhazians in conferences. They are a proud people but very vulnerable to Russian propaganda. Most of them believe that Russia rescued Abkhazia from Georgia, its enemy," says Giga.
"Every individual deserves to have the right of choice. Freedom is the issue, which is a choice of my citizens, my friends or my neighbours," said Kami from Abkhazia, who thinks that freedom, as the Abkhazian people's choice, is not respected by Georgians.
Relationships between Georgians and Abkhazians are not common, but they happen. Kami, who left Sukhumi for Tbilisi, is a good example. She refused to study in Moscow and went to Georgia. Her choice was not acceptable for any of her relatives except her mother, who is Georgian.
"Young Abkhazians have a huge interest in Georgians," she says. "Compared to the older generation, there is less aggression. Everybody goes to Moscow or Yerevan, but nobody wants to go to Georgia. That is why they have an interest. Moreover, Georgia is the enemy. For a lot of Abkhazians, it is a neighbour and an unstable country, which could take some kind of military action anytime," she says.
Kami thinks that situation in Georgia is not ideal, and that Georgians are not exactly in love with Abkhazians. Love is not an obligation for her, but she realises these two nations should understand each other in order to defeat disinformation from both sides.
Russia's role
Russia is one of the significant players in the conflict, perceived as a defender of independence by Abkhazians but also as a threat. "We do not want to be a part of Russia or Georgia," says Kami.
On the other hand, Georgians feel that Abkhazians do not have any choice but to follow Russia's lead, and that Abkhazia is an excellent instrument for Russia to maintain its interests in the region. People we spoke to in Georgia were critical of their government's approach to the frozen conflict.
"We are pushing Abkhazia towards Russia," says David Tsiramua. "Abkhazia is currently the subject of an international blockade because that is what Georgia demands. We lose out by taking this approach. Georgians and Abkhazians have both made similar mistakes in this conflict. Our problem is that we played Russia's game, escalating the situation."
"I am opposed to the the involvement of Russians in this matter as it is none of our business," said Victoria, from Moscow. "I believe that if the area wants independence, it must be done via diplomatic conversation, we do live in the 21st century, and this should be possible." She feels that to solve the issue both the Georgian and Russian governments need to step up their game.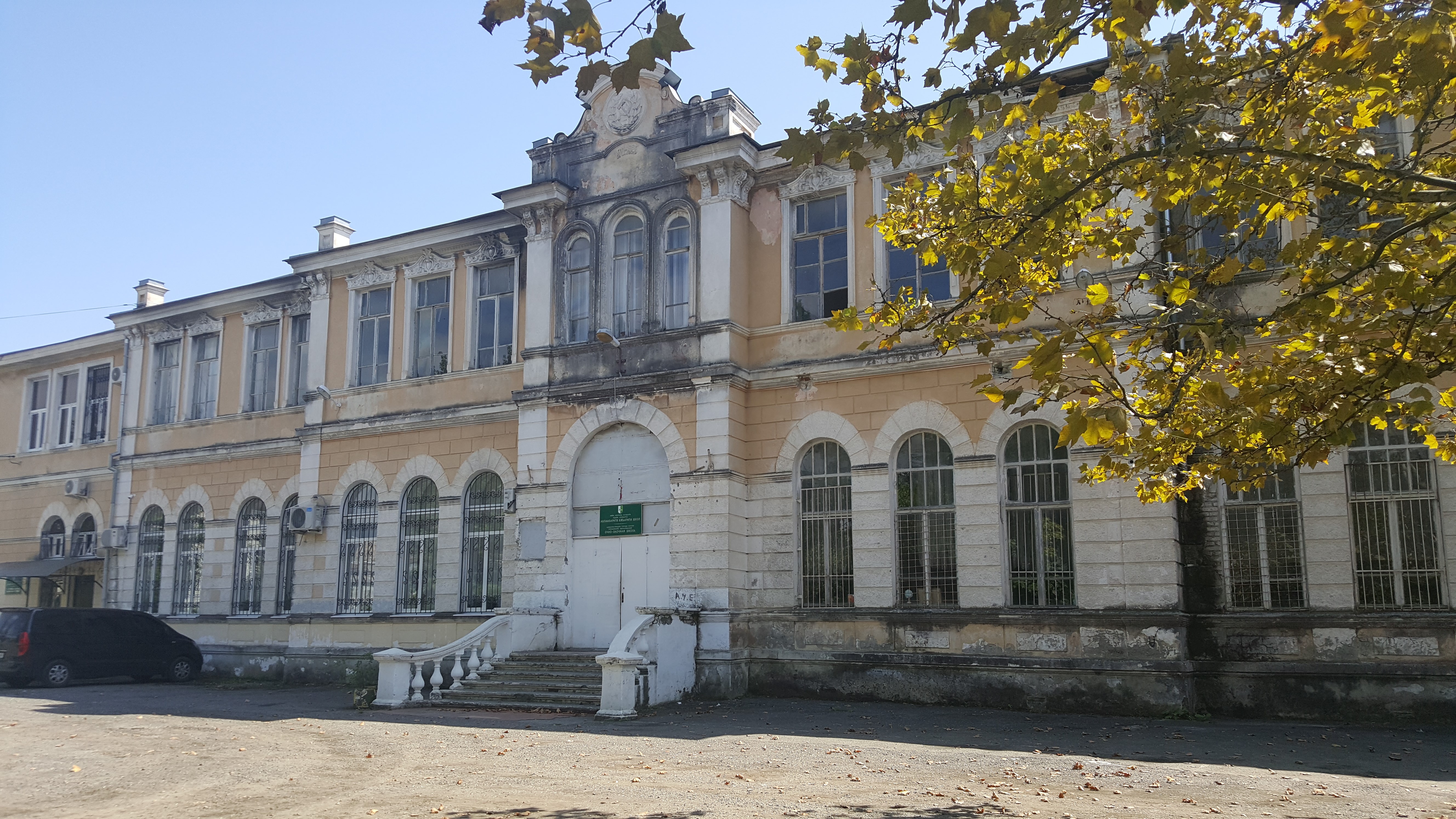 Future relations between Georgia and Abkhazia
Georgian-Abkhazian relations are, as can be expected, very complicated, with both countries taking an entirely different approach.
"It could be a good idea to organise a meeting between young artists, sportspeople or musicians. We have the same pain, and we have to find common ground. I often think what I would do if it became possible to go back. And I realise that I would go," says David.
"I am ready to help the Abkhazians if that's what they need. To speak more, show more from our common past and show another side of our common enemy, which is perceived as a rescuer and friend. I can even fight against Russia with them, but I do not want to fight against Abkhazians. Enough victims have died already for this territory," said Giga.
For the Russian we spoke to, the future of Abkhazia is somewhat ambiguous. Andrei considers that too much responsibility is placed on Russian-Georgian relations and negotiations.
Today, besides economic and social problems, one of the most significant challenges for Abkhazia is demography. According to official data from 2016, there are only around 125,000 Abkhazians left in the breakaway republic. Kami believes that Abkhazians should start worrying about this a little more.
After 25 years, relations between Abkhazia and Georgia are not good. Both publicly play the game of diplomacy, but they do not share the same positions. For most Georgians the Abkhazians, as citizens of a lost territory, are victims of Russian propaganda. On the other hand, Abkhazians see Georgians as a badly-informed enemy. In these circumstances, moving forward and dealing with the tension remains challenging.
—
Photos: Anuna Bukia