Andrew Wrobel meets Valeri Chekheria, one of Georgia's most forward-thinking entrepreneurs, whose hospitality group is making changes to a number of industries, not merely travel an tourism.
When I first entered the Rooms Hotel in Tbilisi, I wasn't sure I was actually in a hotel — an old fireplace, worn-out, cosy and comfortable sofas surrounded by large bookshelves and a table full of books and a beautiful orangery behind a glass wall. I sat down, looked around, grabbed and flicked through one of the books which were lying on the table: Ivan Doig's The House of Sky: Landscapes of a Western Mind while waiting for Valeri Chekheria, the CEO of Adjara Group Hospitality (AGH).
In his memoir, Mr Doig writes of his adolescence in the rugged rims of the Rocky Mountains in the US state of Montana, but his story has a universal meaning of an inextricable connection between the land we come from, us, our values and our future decisions.
Valeri was born in Tbilisi, in 1980. In late 2008, after the fall of Lehman Brothers, he found himself working in investment banking in New York having graduated from Columbia University.
"It wasn't clear how the financial crisis would affect travel and hospitality, but we were seeing some potential in the industry," he tells me. "I love travelling myself. I love hotels and restaurants. I love food and wine. This has always been my passion. Back then, in 2008, I randomly met Teimuraz Ugulava, who had his own funds — and a loan — and wanted to invest in hotels back home in Georgia."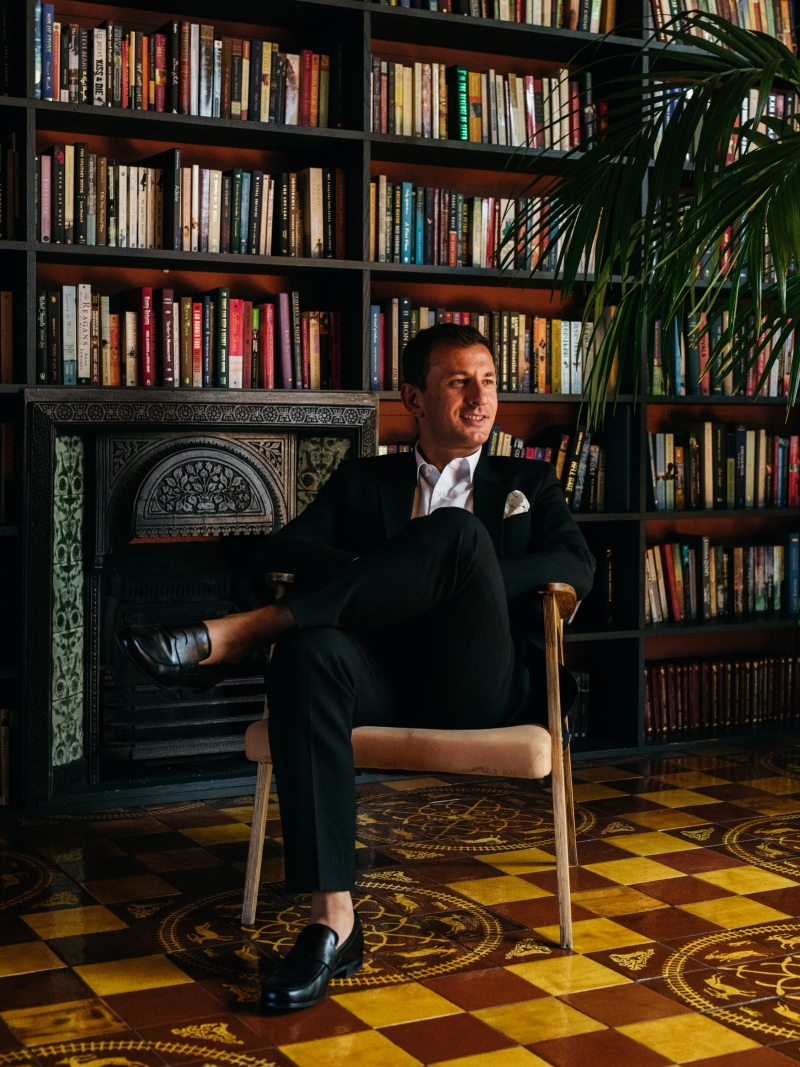 A challenging choice
That quickly became reality and in 2009, soon after the Georgian-Russian war, Valeri and Teimuraz opened a Holiday Inn hotel in Tbilisi.
"We really wanted to have our own brand in order to tell Georgia's unique story, but we knew that people who were coming to Georgia needed an established brand that they could trust. So we decided to do that and put a lot of emphasis on service. We combined international standards with quality experience and service, which gave us trust."
And the confidence to start their own brand. The second project was not, however, an easy one. It was ambitious and risky. Not only did they create a new brand but also chose a challenging location — an existing building in Stepantsminda, about a dozen kilometres from the Russian border and the Kazbegi National Park.
"I remember the day we arrived there having taken the traditional Caucasus military route. The old Soviet sanatorium was completely destroyed but it was surrounded by unbelievable nature, which was the soul of the place, and we had this amazing 5000-metre high mountain in front of us. We kept the structure but we built it anew. We used lots of wood and all the design is based on the traditional materials historically used in Georgian houses. It's rustic, and it's not meant to be super comfortable because you don't build a super comfortable place in the middle of nowhere. We wanted every guest that stays with us to experience what Kazbegi is like."
It took Valeri two years to complete the 156-room hotel, and once launched in 2012 the AGH project triggered more public and private investment in both hospitality — new small hotels and restaurants as well as sewage and road infrastructure which mobilised the community.
"We trained and offered jobs to the locals. It wasn't easy as the mountain people had their own mindset but the young generation was more open. We also asked the locals to produce organic agricultural products and promised to buy them. Khinkali dumplings are the most traditional Kazbegi dish and when we opened the hotel, the vast majority of restaurant guests ordered them. But we quickly changed our minds and stopped serving them, thereby motivating the locals to set up their own shops and sell them to our guests. Cooking khinkali is in their genes and we felt responsible for developing the village."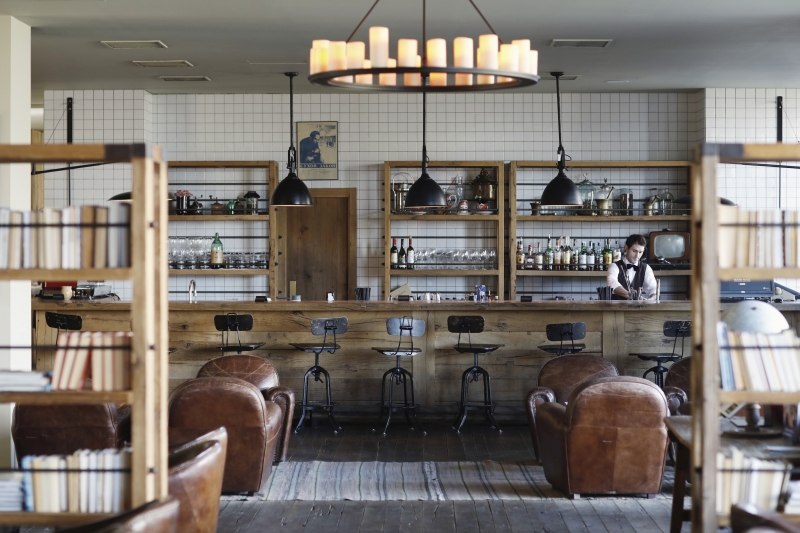 Setting a new trend
Back in the capital, the success of the first Rooms Hotel made Valeri think of opening another. This time they chose an old printing house, where the Soviet Komunisti newspaper was published and again, this time in a 135-room facility, they merged Georgian traditions with the demands of a modern traveller.
Currently, the daily occupancy rate in both Rooms hotels ranges from 76 per cent in Kazbegi to 90 per cent in Tbilisi. The average daily price amounts to some 115 US dollars in Kazbegi and 156 US dollars in the country's capital. But Valeri is aware that not all travellers, especially young ones, can afford that so he has come up with a different option for them.
"Fabrika, which used to be a textile factory is known as the place of happiness, is our latest project and we believe has enormous potential going forward. Young Georgians need more contacts with their international peers and we see that without developing our nation, our new generation, it will be impossible to do business. That is one of the reasons why we set up this affordable space where they get a bunk bed for 10 US dollars. With an enormous courtyard, various cafes, restaurants and concept stores and a co-working space we have also created an experience for our domestic and international young guests," Valeri says.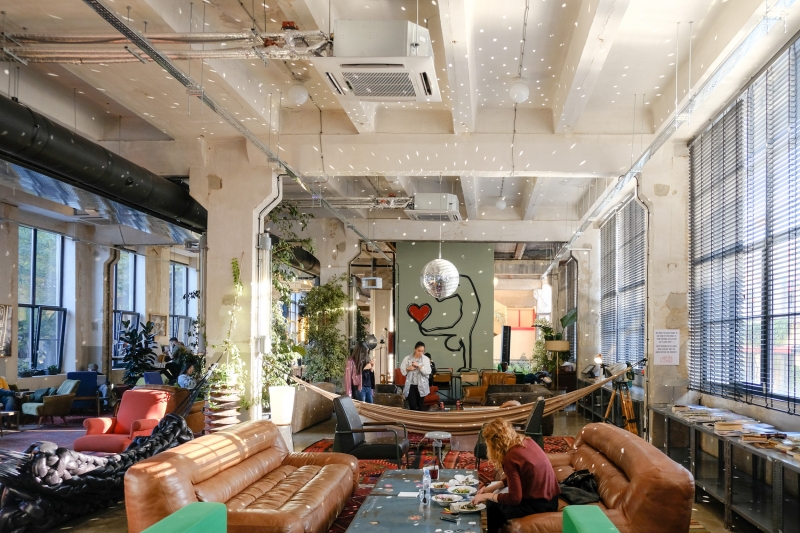 A year after the launch, the 390-bed facility, which runs its own smartphone app helping people make friends before they even arrive, has an average occupancy of 62 per cent.
"We don't really see that much potential for five-star hotels in this country. I see more Fabrikas. I see more three- and four-star facilities which are of interest to travellers who come to Georgia to discover the country."
In Tbilisi, Valeri has another venue which he wants to transform into a hotel, just around the corner from the Rooms Hotel in Tbilisi. The Stamba Hotel will have 160 rooms, an amphitheatre, conference facilities, an art gallery, cafes and a chocolaterie and restaurant run by a three Michelin-star chef, Eneko Atxa from Bilbao, Spain.
In the pipeline is a Rooms hotel in Batumi on the Black Sea close to the botanical garden, and a family ski resort at Bakuriani Mitarbi, halfway between Tbilisi and Batumi.
"There might be one more hotel in Tbilisi, where I would like to have a large public space, an independent cinema and an area where we could showcase fantastic Georgian fashion," Valeri adds
When I ask him how many Rooms Hotels there might be in the future he smirks and says that one day he'd like to have hotels in European cities such as Lisbon and Berlin, but his biggest dream is to have one in Abkhazia, a disputed territory on the Black Sea, claimed by Georgia.
It's all about sharing
"Abkhazia is a real diamond, completely untouched for the last two decades and I would love to have a Rooms Hotel there within 10 years or so. In the meantime, we have an agricultural project. We already have 500 hectares of almond trees in the wine region of Kakheti, but our ambitious plan is to have 3000 hectares. We will also have a farm where we will also produce our wine. We're going to open the first part in the next year already. I believe that without the growing and developing our food and wine, it's impossible to do more in the hospitality sector in Georgia," Valeri says.
In the summer season, the food served in restaurants was high quality as it came from organic Georgian farmers. In the winter, however, fruit and vegetables were mainly imported and the same dishes tasted different.
"We realised that without helping local farmers this wouldn't improve. We are educating them about quality and supporting them by buying their produce. We needed consistency in quality. We invested in cold storages and we have been working on that project for three years. It is starting to work. We have a huge list of farmers now and our tomatoes are of great quality throughout the year. I believe that doing business is all about sharing, and when as a business, you share it makes you stronger and makes your business more sustainable."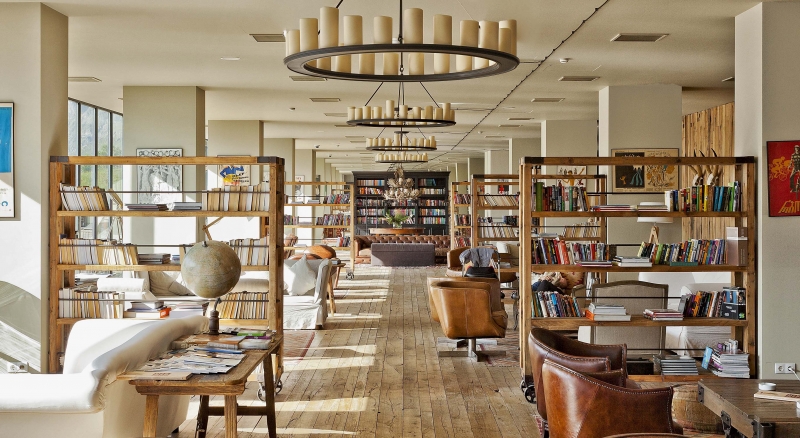 And the entire hospitality sector with it. In 2011, 2.8 million international tourists came to Georgia. Between January and September 2017, the number exceeded 5.8 million, which is almost as many as the whole of 2016. For years Georgia has been synonymous with a culture of hospitality and warmth, where visitors are said to be "gifts from God." 
In his memoir, Ivan Doig writes: "It is said it takes a good storyteller to turn ears into eyes, but luckily life itself sometimes performs that trick on us."
"Georgia is a great story to tell. I came back to Georgia to give back what I had received and learned from my country," Valeri concludes.