Emerging Europe's start-up scene is thriving: new money is pouring into the market all the time. To keep you up to date with the latest investments, innovations, movers and shakers, each Monday Emerging Europe brings you a handy round-up of the region's start-ups which closed financing rounds over the previous seven days.
---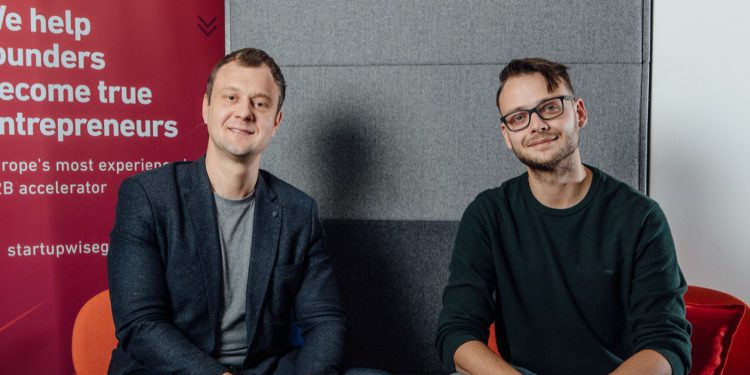 Lithuanian fintech Ondato raises 3.6 million euros to expand its Compliance-as-a-Service model
Ondato provides comprehensive Compliance-as-a-Service, a multi-functional compliance management suite offering integrated solutions for identity verification, data monitoring, screening, due diligence, risk scoring, and case management, all under a single SaaS model.
With its new raise Ondato plans to focus on product development and customer acquisition in Europe and the US ahead of a planned Series A in early 2022. This round was led by OTB Ventures, LitCapital and Startup Wise Guys, bringing the total amount raised by Ondato so far to 5.6 million euros.
"We have grown four times in the last 10 months and substantially expanded our team size and range of services. The data shows us that there is a need to both deepen and widen the use of KYC services," says Liudas Kanapienis, co-founder and CEO.
---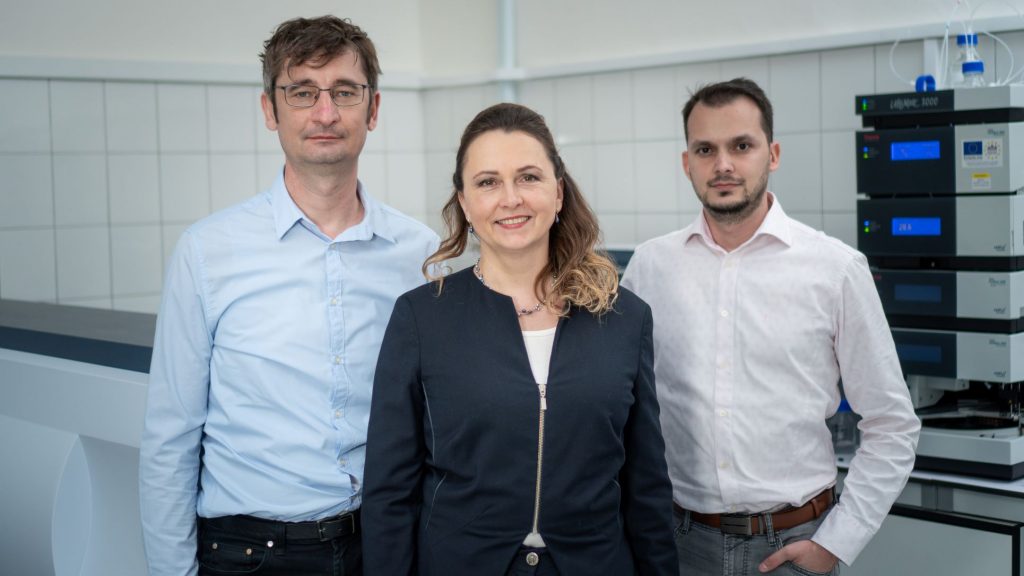 Slovak biotech Glycanostics raises one million euros from Crowdberry and two million euros from EIC grant
The Slovak company Glycanostics been chosen as one of 65 innovative start-ups and SMEs out of more than 4,000 applicants to receive funding under the fully-fledged European Innovation Council (EIC) Accelerator.
The biotech start-up, which operates in the field of early cancer diagnosis, is the third in Slovakia's history to receive an EIC grant.
The funds will be used to complete the development of its diagnostic test, its clinical validations, patenting biomarkers, as well as preparing it for the CE registration process, which is necessary for its commercialisation on the market.
The grant comes after the company secured one million euros in investment from Crowdberry in September.
"Winning this prestigious grant is a recognition of our 10 years of research and development as well as a great expression of trust. It also proves that Slovakia is home to ground-breaking and innovative solutions. We are delighted to play an integral part in shaping the Slovak biotech industry, which is now gaining more importance than ever before," says Eva Kováčová, CEO.
Glycanostics was founded in 2017 by two internationally recognised Slovak scientists – Ján Tkáč and Tomáš Bertók.
The company focuses on early cancer diagnosis and aims to bring an accurate, non-invasive and affordable prostate cancer test to the market. It is a novel method based on a blood-based assay that has the potential, according to Glycanostics, to be applied to 10 other types of cancer.
---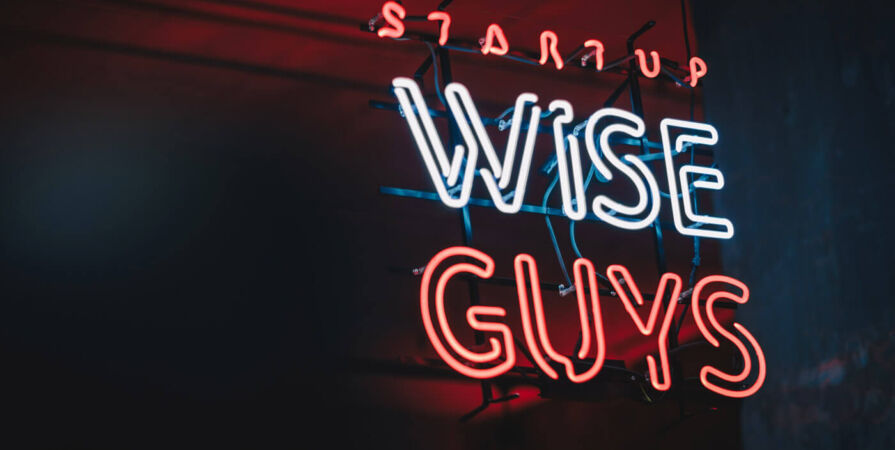 Startup Wise Guys, along with Google, launch Jump of CEE, an equity-free accelerator
Estonian VCs Startup Wise Guys are announcing the launch of a new, equity-free accelerator programme, Jump for CEE. The new programme, which is funded in part with support from Google's Impact Challenge for Central and Eastern Europe, is intended to support economically vulnerable people in the CEE region. All programme events will be free of charge to accepted participants.
"What many people outside of the start-up community don't necessarily know is that start-up founders and investors are always thinking of ways to give back. Start-up founders are driven by a passion for problem-solving, not money. Our goal is to put the weight and experience of SWG behind this project, so that we can enable people in need to become problem solvers themselves," says Cristobal Alonso, Global CEO of Startup Wise Guys.
Participants of Jump for CEE do not need to have a business or even a business plan prior to applying for the programme. Anyone from Lithuania, Latvia, Estonia, Poland, Czechia, Slovakia, Bulgaria, Greece, Hungary, or Romania, with a solid foundation in English and some digital savvy are welcome to apply.
---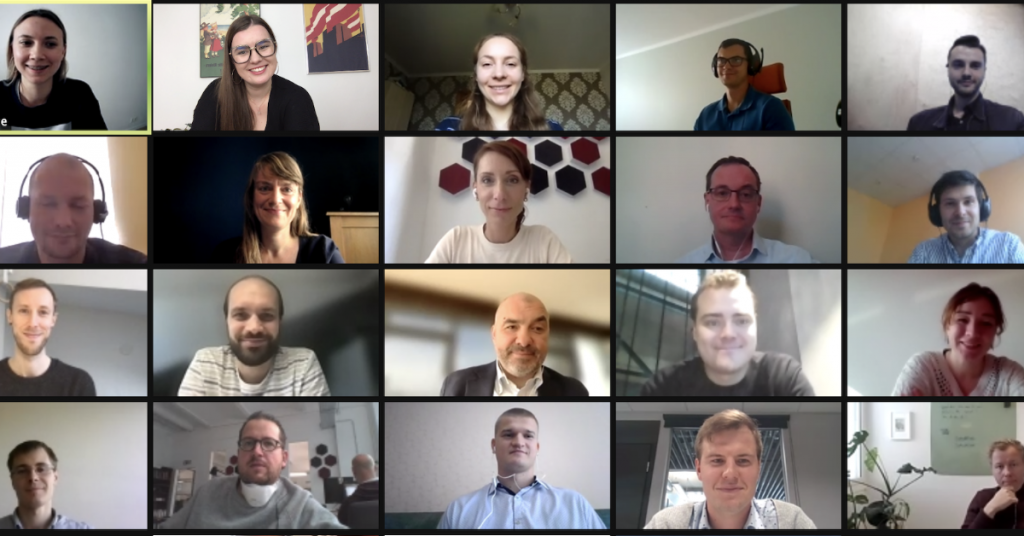 Future Hub Accelerator selects eight green tech start-ups, including Estonia's FuseBox
In Riga, the second Future Hub programme has kicked off, with eight European start-ups selected to join. The selected start-ups will join leading Baltic enterprises Citadele bank, Latvenergo, Rimi Baltic, and Latvian Post to develop sustainable solutions during a two-month co-creation programme.
"We are thrilled to see Baltic market leaders match this demand and propose relevant and forward-looking challenges for these start-ups. Being open to solving their sustainability challenges with the help of start-ups is a brave and example-setting action that we hope inspires others to follow. Of course, we are pleased to welcome the first Baltic start-up to Future Hub – FuseBox team from Estonia," says Anna Kiesnere, business development lead at Helve.
FuseBox is a green energy start-up that integrates consumers and energy systems to enable better integration of renewables and reduce CO2.
It's an innovative approach for the energy sector using a virtual power plant. It is a cloud-based environment where decentralised flexible loads and power generation are united together to provide as many services as a traditional thermal power plant. It means that numerous smaller consumers and generators are aggregated to energy markets as a single large unit.
---

LHV UK and Tuum launch strategic partnership to provide banking and payment services
LHV and Estonian modular banking start-up Tuum have announced a partnership that will enable Tuum to offer a single API-based payments platform, which gives fintechs and financial institutions 24/7 access to instant payments, in both British pounds and euros, via the UK Faster Payments and SEPA Instant Schemes.
Tuum's customers will have access to LHV's existing banking services such as safeguarding funds, Virtual IBANs, multicurrency bank accounts and FX, amongst others. GerliPay, a fintech challenger providing an online payment solution for start-ups, SMEs and large corporates, will be the first to go live, and capitalise on the benefits of this combined service, with a pipeline of other companies to follow shortly after.
"LHV is one of the most prominent and future-facing financial institutions on the market, combining technical and operational excellence with a strong vision to enable the development of cutting edge financial use cases. This strategic partnership will be a formidable accelerator of innovation for the fintech community. Clients and prospects of Tuum can now avail of the wide range of payment and banking services offered by LHV right from the get-go, enabling faster than ever times to market for new products and services," says Tuum's global head of alliances and partnerships, Julien Douve.
---
Romanian GapMinder sells its stake in fast growing Flip.ro
GapMinder has sold its stake in the used phone marketplace Flip.ro to eMAG Ventures for an undisclosed sum.
Flip.ro is the first online marketplace in Romania that helps customers sell their old phones in a simple and fast way and buy a verified used phone with a warranty and right of return. The start-up was launched at the end of 2019 by George Moroianu, Alin Luca, and Alex Burghelia.
eMAG will also invest 1.5 million euros to accelerate the business.
"This is the fastest performance of a Techcelerator-backed start-up. The fact that they now attract investment from eMAG Ventures and become part of the eMAG group validates once again the role Techcelerator has in identifying and developing Romanian early-stage start-ups and preparing them to raise successive rounds of investment," says Cristian Dascălu, Techcelerator co-founder and a partner at GapMinder.
---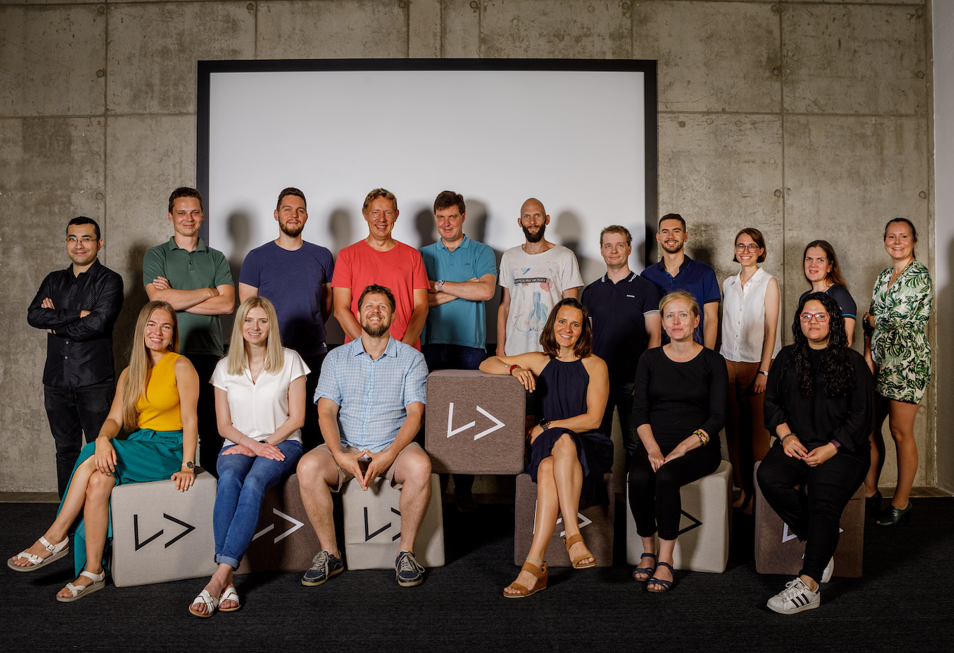 Estonian edtech Lingvist raises 5.1 million euros to scale app for more languages
A new round of funding for Estonia's Lingvist was led by prominent investors including the Dutch VC firm Rubio Impact Ventures, joined by Rockaway Capital and the Tallinn-based VC firm Metaplanet Holdings, which is chaired by Skype's co-founder, Jaan Tallinn.
Lingvist wants to make language learning faster and more efficient using big data and AI. It has developed an award-winning algorithm that enables the application to swiftly customise and adapt course content to each user. Lingvist was co-founded in 2013 by CERN alumnus and nuclear physicist Mait Müntel, who was recently granted an award by the CERN Alumni Network
"This funding enables Lingvist to hire a separate scientific research team to experiment with radical ideas and bring them into production. It also allows Lingvist to scale its language learning application to many more languages and bring it to users in more markets," says co-founder and CEO Mait Müntel.
---
Ukrainian-born image processing start-up Let's Enhance raises 2.6 million euros
Automated image processing start-up Let's Enhance has raised three million US dollars in a round led by Chamaeleon, with Margo Georgiadis, Hype Ventures, and Acrobator.
Let's Enhance runs the platform Claid that targets e-commerce, real estate, travel and foodtech marketplaces that work with visuals in high volume.
The platform uses machine learning algorithms to automatically adjust product photos and make them look as good as possible. According to the company, this saves 90 per cent of the time it would have taken to process the images manually.
Let's Enhance includes Mixtiles, Pollinate, and Vente-privee among its clients. The company says that its annual revenue has crossed the one million US dollars mark and that the size of its teams has tripled over the last year.
---
Unlike many news and information platforms, Emerging Europe is free to read, and always will be. There is no paywall here. We are independent, not affiliated with nor representing any political party or business organisation. We want the very best for emerging Europe, nothing more, nothing less. Your support will help us continue to spread the word about this amazing region.
You can contribute here. Thank you.