Azerbaijani authorities are abusing restrictions imposed to slow the spread of Covid-19 to arrest opposition activists and silence government critics, Human Rights Watch said on April 15. In recent weeks, the authorities have sentenced at least six activists and a pro-opposition journalist to detention for between 10 and 30 days on spurious charges including breaking lockdown rules or disobeying police orders.
Almost all of those arrested had criticised conditions in government-run quarantine centers or the government's failure to provide adequate compensation to people struggling financially from the consequences of the pandemic. Among them was a man who left his house to take his child, who has a chronic health condition, to a hospital for daily treatment.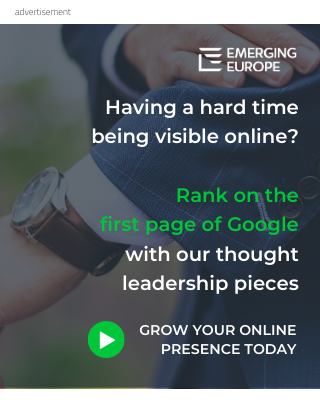 "These arrests fall squarely within a longstanding pattern of political retaliation in Azerbaijan," says Giorgi Gogia, associate Europe and Central Asia director at Human Rights Watch. "The authorities should stop using a public health emergency as a pretext to punish legitimate speech."
Human Rights Watch reviewed court documents and spoke to the family members and lawyers of seven government critics arrested since March 22 on spurious administrative charges of violating the lockdown or disobeying police orders. All but one remains in detention.
The arrests followed President Ilham Aliyev's earlier comments indicating he would use measures supposedly designed to tackle the coronavirus pandemic to crack down on the opposition. It is another disturbing example of the government's contempt for free speech and political critics.
Arresting people for violating Covid-19 emergency measures may actually increase disease transmission if the authorities place people in crowded detention facilities where the virus could spread easily, Human Rights Watch said. Both regional monitoring bodies and national groups have criticized conditions in Azerbaijan's detention facilities for administrative detainees as poor and inappropriate for the length of sentences imposed.
Azerbaijan confirmed its first Covid-19 case on February 28, and had 1,253 confirmed cases as of April 15. The government has put in place a series of social distancing measures, including a ban on gatherings of more than 10 people, and on non-essential travel to the capital, Baku, and surrounding districts.
On April 5, the authorities also introduced an electronic permit system, which requires people to call or text a government hotline for an electronic pass before leaving home. The pass is available only once a day and is valid for two hours to seek medical treatment, buy medicine or groceries, go to the bank or post office, or attend the funeral of a close relative.
On March 16, parliament passed amendments to the code of administrative offenses, providing for fines of 100 to 200 manat (approximately 54 to 108 euros) or detention for up to 30 days for violating a lockdown regime. A court determines and hands down the sanctions. But trials for administrative or misdemeanour offenses are perfunctory, rarely lasting longer than a few minutes, and police testimony is often the sole evidence. The trials in these cases were no different, Human Rights Watch said.
According to Azerbaijan's interiorministry, 154 people were jailed in March, and thousands were fined for violating the lockdown regime.
Azerbaijan's process to seek permission to leave one's house excessively restricts movement and personal liberty, Human Rights Watch said. The authorities should instead simply require residents to self report why they need to leave their homes.
Using imprisonment as a sanction for violating a lockdown is counterproductive and goes against the recent recommendations by United Nations and Council of Europe expert bodies, urging the authorities to make concerted efforts "to resort to alternatives to deprivation of liberty."
"Imprisoning people as a coercive measure, let alone for legitimate speech, is wrong and does not promote public trust in the authorities," Mr Gogia adds. "Detention is also completely counterproductive and puts people more in harm's way. The authorities should immediately release those in detention on misdemeanor violations and end the political use of restrictive measures."
—
Unlike many news and information platforms, Emerging Europe is free to read, and always will be. There is no paywall here. We are independent, not affiliated with nor representing any political party or business organisation. We want the very best for emerging Europe, nothing more, nothing less. Your support will help us continue to spread the word about this amazing region.
You can contribute here. Thank you.