Women's rights activists have launched an online protest against an abortion bill set to be debated this evening in the Polish Sejm (parliament), which seeks to further restrict abortion and sex education in the country that already has some of the strictest abortion laws in Europe.
The bill would effectively ban all abortions, while a second law would make it a crime to teach or promote sex education to those under the age of 18. Currently in Poland, abortion is theoretically permitted in the case of rape, incest, or when the health of the mother or baby is compromised. The second part of the bill is seen as a continuation of the ruling Law and Justice party's campaign against sex education, particularly holistic programmes that encompass LGBT issues.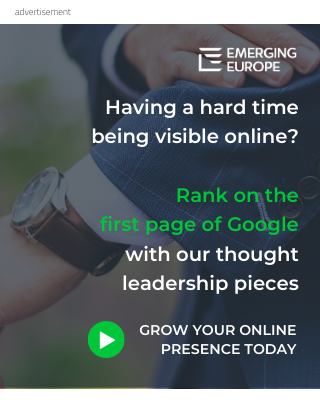 Both laws are being proposed as citizens initiatives, which must be debated before May, six months after the formation of the new Sejm in October 2019. Under the Polish constitution, citizens have the opportunity to submit legislature for debate if it receives in excess of 100,000 signatures.
However, while the ruling Law and Justice party (PiS) say that the discussion of the bills is a mere formality, others have noted the opportunistic timing of a bill that has proven to be a controversial issue. Hillary Margolis, a senior women's rights researcher at Human Rights Watch has argued that, "the chaos and anxiety surrounding Covid-19 shouldn't be used as a distraction from harmful attempts to push through dangerous legislation," continuing, "the Polish government's focus during the pandemic should be to protect people's health and rights, not diminish them."
The Council of Europe's human rights commissioner Dunja Mijatović has echoed these remarks, expressing 'dismay' at the fact the bills were being considered when in a time of pandemic, "politicians and decision-makers must resist the temptation to push through measures that are incompatible with human rights."
Even Tadeusz Cymanski, a senior PiS lawmaker, has acknowledged that, "it is a difficult subject, and the timing is unfavourable."
A version of the bill was first submitted in 2016 but withdrawn due to widespread protests across the country (one such protest is pictured above). The bill was re-submitted in a less severe form in 2018, seeking to outlaw abortions in the case of foetal abnormalities, but again drew widespread outrage, causing it to be stalled in parliament.
Following these setbacks, PiS leader Jarosław Kaczyński stated at the time that his party would aim to amend the abortion laws so that deformed fetuses could be born, then "baptised, buried and be given a name". This comment came in light of medical professionals voicing concern at the potential damage this legislation could cause to the mother's health.
This time, however, street protests are not possible as a result of Poland's current Covid-19 lockdown. Instead, protesters have taken to the internet to voice their anger at the proposed bills, in what has become the country's first 'online protest'. Thousands posted photos to their social media accounts holding signs featuring the hashtags #ProtestAtHome, #StrajkKobiet (Women's Strike) and #FalaSprzeciwu (Opposition Wave), amongst others. Some even changed their backgrounds on Zoom, a popular video conferencing app, to make it look as though they were outside the parliament building.
Others have managed to use the time they are allowed outside to protest, with drivers tooting horns in central Warsaw yesterday, while supermarket shoppers held up banners while lining up to buy their groceries. Black umbrellas have also been displayed on balconies throughout Polish cities, a powerful symbol of past protests.
"As Polish women, this is not the first time we've been forced to protest for our own rights," one protester, Voja Gleichgewicht, told Emerging Europe. "As the government has picked up this bill for debate once again, normally we'd be on the streets. Thousands of us. However, this time we're confined to our houses, distancing ourselves from any other person. But that hasn't stopped us."
"Some of us have posted on social media: 'I can't believe I have to protest this shit again'. And this is exactly the point. We, as women of Poland, have to protest a bill which does not believe our lives to be valuable," Ms Gleichgewicht continues. "The bill, among other things, makes abortion illegal, even if our life is in danger. To even have a debate on this. A debate about how our lives are worthless is just appalling to me. It's 2020 and we are a part of the EU. This should not be a standard. This should not be accepted. This matter is not only about choice but our human rights."
The word of the online protests has spread far and wide, with Amnesty campaigners from the Netherlands, Switzerland, and Slovenia, as well as several opposition Polish MPs, having digitally joined in.
On April 14, a group of 88 MEPs sent a letter to Elżbieta Witek, Marshall of the Sejm, citing their concerns at the bill's "rollback of protections for women's human rights and self-determination", which they consider to be "of grave concern as they undermine a core European Union value."
One of the letter's signatories, MEP Terry Reintke of the Green party took to Twitter to express her 'deep concern' at the attempt to reverse the union's advancement towards gender equality.
Further concerns have been raised surrounding the second bill, as organisations providing sex education in Poland, including teachers, outreach workers, and healthcare personnel fear that the new law could see them imprisoned for up to three years simply for holding sex education classes for children and adolescents.
Politically, the protests pose a significant dilemma for the PiS. While protestors are no longer visible for the streets, they have not been silenced. As the outrage that the bill has caused amongst some Poles galvanises voters on both sides of the divide, the protest also serves as a reminder that the country still has a significant opposition movement. With the presidential election – now less than a month away – still planned to go ahead as scheduled, in spite of the pandemic, it is a time where the party wants to unite its voter base.
The incumbent president Andrzej Duda, backed by PiS, told Polish Catholic news outlet Niedziela earlier this month that "if legislation on this will cross my desk, I will certainly sign it into law," arguing, "I believe that killing disabled children is simply murder." Some analysts have seen this as an attempt to court the predominately conservative, Catholic and right-wing voters, whose support PiS rely upon to maintain their majority.
"For them, this is the best time to pay the debts they have to ultra-conservative groups," says Barbara Nowacka, an opposition MP active in the 2016 protests. "We are really afraid that they will use the fact that citizens of Poland are really focused on their future and health right now, and not on values, sexual education, women's rights."
The proposed law comes at a time where access to abortion and women's health services is becoming increasingly dangerous amidst the pandemic. Amnesty International has recently called on governments across the EU to ease "onerous administrative requirements to access abortion services", as lockdown is severely restricting accessibility and safety.
Natalia Broniarczyk from the Polish abortion advocacy NGO, Aborcyjny Dream Team has argued that even without the proposed legislation, the pandemic has put women's reproductive health at risk. It is now much harder to seek an abortion, with the organisation having received double the amount of calls for help since lockdown went into place last month.
"Many people lost their jobs from one day to the next and they don't have money even to live. For them, an unwanted pregnancy is the worst scenario," explains Ms Broniarczyk. Furthermore, many Polish women travel abroad to neighbouring Germany or Slovakia for abortions, an option that is now extremely difficult under the current conditions, if not impossible.
—
Unlike many news and information platforms, Emerging Europe is free to read, and always will be. There is no paywall here. We are independent, not affiliated with nor representing any political party or business organisation. We want the very best for emerging Europe, nothing more, nothing less. Your support will help us continue to spread the word about this amazing region.
You can contribute here. Thank you.