Coventry University is in the process of setting up a campus in Wrocław, Poland; a first for a UK university.
"We're putting out a broader message that a UK university education is accessible for a wide range of people, so for us there is value in Coventry being seen as an institution that brings new opportunities to people regardless of geographical boundaries," says John Dishman, pro vice- chancellor at Coventry University,
"To date, the presence of foreign universities in Poland was based on cooperation and mutual certification," Karolina Grzyb, director, at the Wrocław Agglomeration Development Agency (ARAW), tells Emerging Europe. "This is the first time that a foreign university has opened a separate campus in our country. The City of Wrocław is highly committed to this project and will continue to support it."
John Dishman tells Emerging Europe that Coventry has been scouting the CEE region since 2016. "We held discussions with officials in several cities in Poland," he says. "We carried out an extensive evaluation of options in Poland and elsewhere in the CEE region, and it became clear that Wrocław would be the best home for our campus. We are currently in discussions with Wrocław officials and developers regarding a particular site in the city. We're aiming to work with local employers to ensure graduates from our Wrocław campus have the right skills to be attractive to them."
The university hopes to welcome its first intake of students in September 2019. While the City of Wrocław have not funded the project in any way, Ms Grzyb confirmed that the city is committed to supporting the investment by providing services and a dedicated project manager to help in the start-up phase, in particular to get acquainted with the local ecosystem and adjust Coventry's educational offer to the requirements and expectations of local business partners.
The campus will offer Coventry University degrees which will be taught in English and cover various sought-after courses, offered in both full- and part-time formats, to enable students to work part-time in order to supplement their studies and support themselves.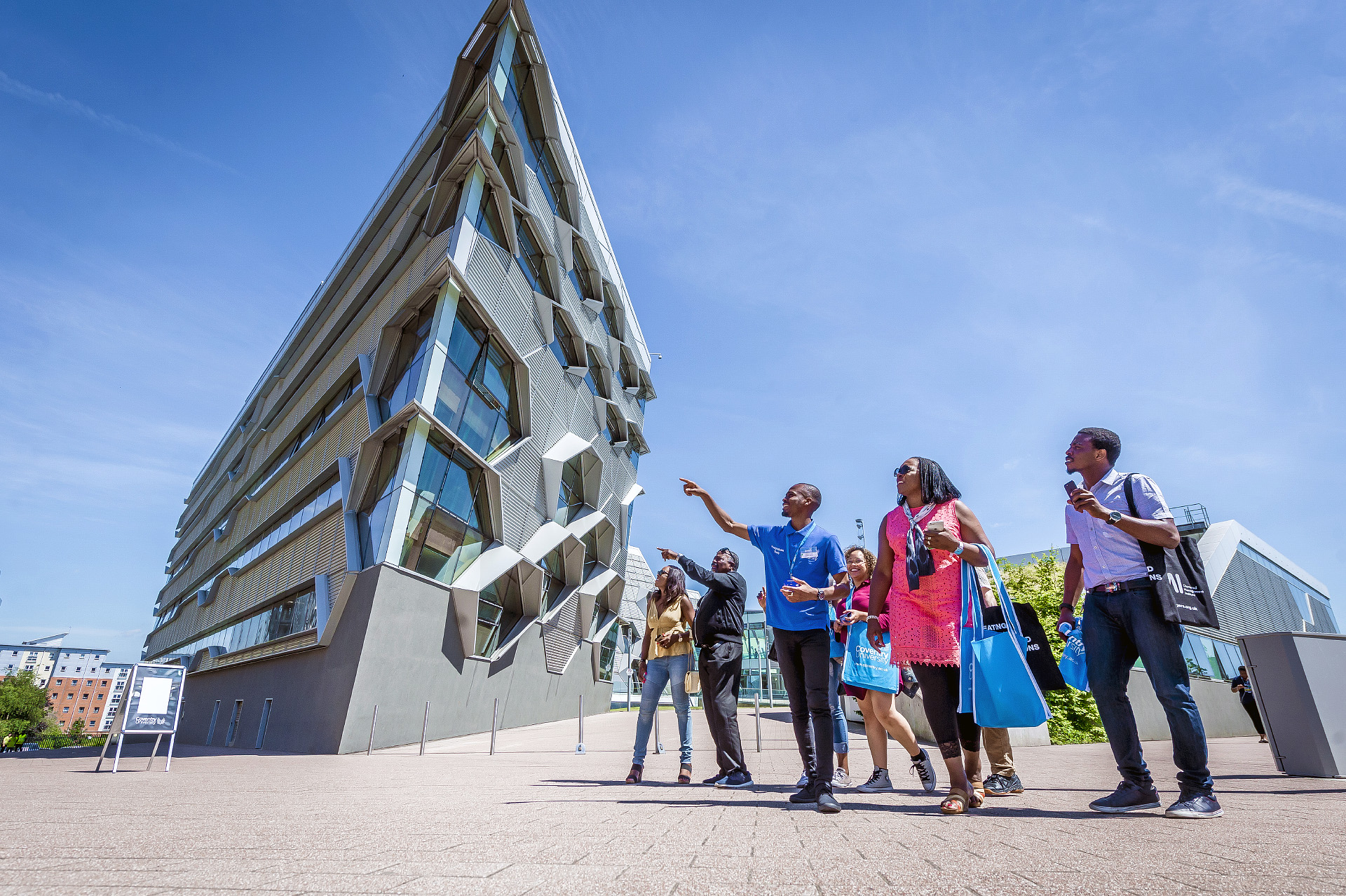 Focus
"Our focus for the first few years will be on providing undergraduate level education in business, cyber security and IT, engineering, and hospitality and tourism, which the university group has identified as being in demand in the Lower Silesia region of Poland. The course portfolio will later expand to match local business needs," says Mr Dishman, who added that the university will admit around 300 students in its first year, with plans to increase the intake steadily over the following years.
"There's a real appetite for the kind of education that we're able to offer through our flexible learning model, whereby students can study while they work and upskill themselves without necessarily having to commit to a full-time degree," says John Latham, Coventry's vice-chancellor. "Our message with the new campus is that we'll be offering a flexible and career-friendly local alternative, which will provide a new way to earn a British degree in a subject that is in demand by employers."
John Dishman is keen to point out that the decision to open a campus in CEE pre-dates Brexit.
"We would have gone ahead with the campus whether or not the UK decided to leave the EU," he says. "We're a global institution and we're about bringing new opportunities to people and places where there is an interest and an appetite for them."
Whilst this is a new venture for the university outside of the UK, they are no strangers to developing campuses in other cities.
"We took the same approach with our campus in the north of England, in Scarborough. The location surprised people, but it has been very successful, with both us and the local community benefiting greatly from it. As a university, we try to position ourselves in relevant places across the world, and the next appropriate step for us at the moment is a European campus," Mr Dishman adds.
Top of the league
In the Times Higher Education league table, Coventry is ranked in the top 100 universities in Europe with regards to the quality of its teaching and learning. It is also ranked first in the UK – and third in Europe – in regard to student engagement.
The university also tops various other rankings: the UK government's Teaching Excellence Framework (TEF) awarded it a gold rating, it has been the UK's top Modern University for the past seven years (Guardian University Guide 2019) and most recently, in July, was named University of the Year by the Education Awards 2018.
"We're a global university whose outlook is focused on engaging with our students and giving them a quality international learning experience wherever they choose to study with us, so we're incredibly proud of the results from these continental rankings…It's important to us to be representing Coventry at an international level like this, and to be attracting talented individuals from around the world to come and study at our university and contribute in the many ways that they do," said vice-chancellor John Latham.
Fees will be more Polish than British. "Our fees would be in line with the private university sector in Poland, and would reflect the high standards of teaching and learning that students would be receiving from a globally renowned British university," notes Mr Dishman.
For Wrocław, Coventry's investment is a major boost in its attempt to positioning itself as a developed and advanced educational centre where employers can find many talented, young professionals.
"Creating an international community in our city is one of the key issues for the local authorities, due to the increasingly high demands of the labour market and the drive to enhance business and social diversity. Wrocław is known nationwide for its great work-life balance, and the presence of Coventry University will help us communicate this message internationally" concludes Ms Grzyb.