Bulgaria and Romania will likely need to wait at least another 12 months before joining the Schengen border-free travel zone. That's bad news for their economies.
The European Commission on September 15 formally closed the so-called Cooperation and Verification Mechanism (CVM) for Bulgaria and Romania, introduced at the accession of both countries to the European Union in 2007 as a transitional measure to facilitate progress in the fields of judicial reform and anti-corruption, as well as on organised crime for Bulgaria.
"The rule of law is one of our fundamental common values as a Union and both member states have delivered on important reforms in these past years," said Ursula von der Leyen, president of the European Commission. "Today we recognise these efforts by putting an end to the CVM. Work can now continue under the annual rule of law cycle as for all member states." 
---
---
There is little hope in either Sofia or Bucharest however that closing the CVM will have a positive impact on Bulgaria and Romania's bid to become members of the EU's border-free Schengen area, which was vetoed last December by Austria (or both countries) and by the Netherlands (in the case of Bulgaria). 
There was never any formal link between the CVM and Schengen, although most members had made it clear that they would expect to see the CVM lifted before agreeing to Schengen membership.
Schengen accession needs unanimous backing from all of the bloc's members. Long before the formal lifting of the CVM the European Commission had made it clear that both Bulgaria and Romania meet the technical criteria required for membership.
The Netherlands has in recent months signaled that it could be ready to admit the pair, although Bulgaria's deputy prime minister, Mariya Gabriel, a former European Commissioner, cautioned last week that, "The Netherlands must see that Bulgaria is making a long-term commitment to the rule of law. I think that with the work of the government over the last three months, Bulgaria has proven that we will fulfil our obligations."
Nikolay Denkov, the prime minister, meanwhile suggested that a new vote on his country's membership would need to wait for December, after a parliamentary election in the Netherlands in October. 
Austria hardens its stance 
Austria, meanwhile—whose chancellor Karl Nehammer has claimed that Romania is an active route for illegal migrants—continues to hold firm. Indeed, in recent weeks it has hardened its stance.
On August 25, Austria's interior minister, Gerhard Karner, said that, "the Schengen system as a whole does not work. We are not open to its expansion."
When von der Leyen last week used her State of the European Union address to appeal for Bulgaria and Romania's admission—let us finally bring them in, without any further delay, she told the European Parliament—Austria immediately made it clear that its veto would not be lifted. 
"At this point it makes no sense to discuss Schengen expansion. We need more [border] controls, not fewer," said Karner.
Romania's government—which, like Austria's, faces a series of elections next year, including European and national parliament votes—has over the past nine months attempted to convince Austria to lift its veto using diplomatic means.
Following the lifting of the CVM, and any remaining cover Austria might have for its objections, Bucharest now appears set to force the issue. Romania's prime minister, Marcel Ciolacu, said on September 15 that the country would have to consider taking legal action against Austria.
Speaking to the Austrian newspaper Der Standard, he said that if Austria again "unjustifiably" uses its veto at European Council meetings in either October or December, Romania would sue Vienna at Europe's highest court for billions of euros, citing the damage caused to Romania's economy by its ongoing exclusion from Schengen.
Ciolacu puts the damage at two per cent of GDP, around 5.7 billion euros. According to the European Parliament's research service, when two countries are members of the Schengen area, bilateral net trade increases by 0.09 per cent every year. Another study, from Warwick University in the UK, shows that the Schengen area significantly decreases the trade frictions between partners and facilitates cross-country trade integration.
Ciolacu also hinted that Romania could take legal action against Austria for breaking with EU precedent. "Member states usually follow the recommendations of the EU institutions," he said, adding that Bulgaria and Romania could have vetoed Croatia's Schengen entry in December 2022, "but we didn't".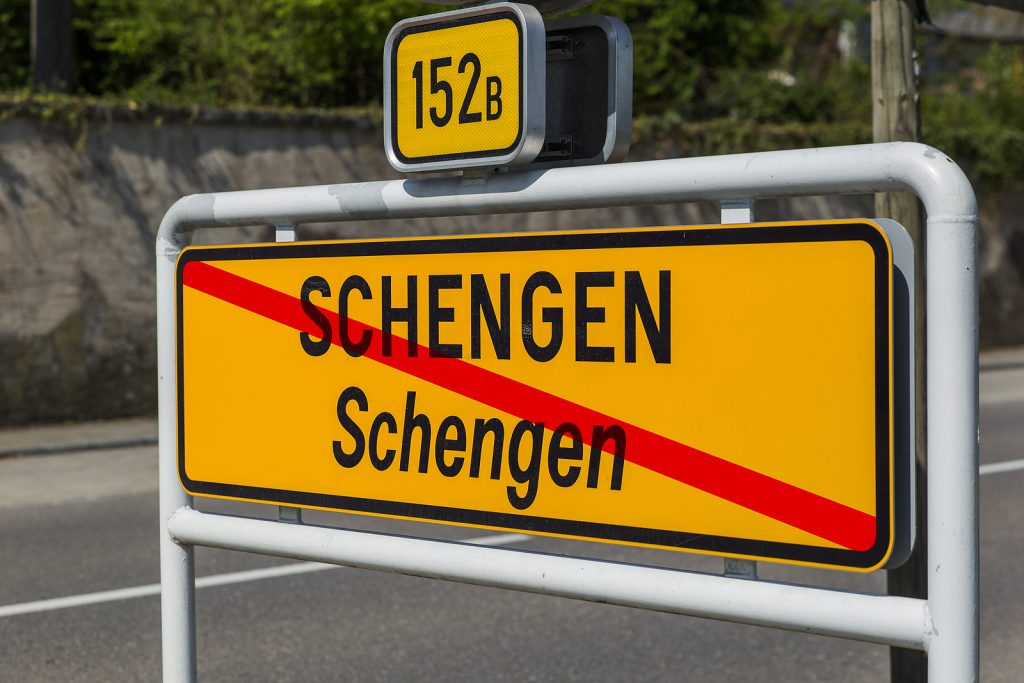 Another year of queues 
In all likeliness, however, Romania will not resort to the courts. While it could well be successful—in July, the European Parliament adopted a resolution which stated that Austria's veto had created anti-European sentiment, had caused significant damage to the economy of both Romania and Bulgaria, as well as harming the climate given the high levels of pollution on the borders, where trucks often wait for days—the case, and subsequent Austrian appeals, could drag on for years. 
The most likely scenario is that Bucharest will be patient. It will probably not attempt to force a new vote at the European Council until after Austria holds parliamentary elections next autumn, which will coincide with the Hungarian presidency of the European Council. Budapest has made commitments to support Romania, and enjoys a warm relationship with Vienna. 
It means at least another year of interminable queues at Bulgarian and Romanian borders, but if any country can break the Schengen deadlock, it's likely to be Hungary.
---
Unlike many news and information platforms, Emerging Europe is free to read, and always will be. There is no paywall here. We are independent, not affiliated with nor representing any political party or business organisation. We want the very best for emerging Europe, nothing more, nothing less. Your support will help us continue to spread the word about this amazing region.
You can contribute here. Thank you.

---