Of all the countries in emerging Europe exposed to a drop in international tourist numbers as a consequence of Covid-19, Croatia – where tourism generates 20 per cent of GDP – is the most at risk, according to a recent report from Erste Group Research looking at how travel and tourism will unfold during the 2020 summer season.
According to the report, international tourism is particularly key to Croatia, as most overnight stays in the country are from foreign visitors. Data from 2018 shows that domestic travellers account for only seven per cent of overnight stays.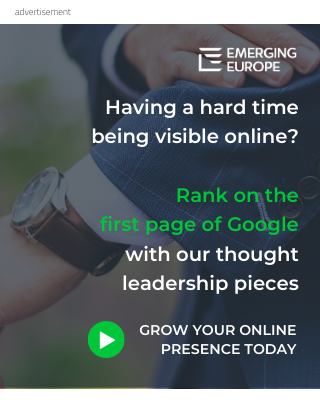 Due to the economic downturn caused by the pandemic, which the World Bank recently claimed could be worse than that which followed the end of World War II, many Europeans may be reluctant to spend money on travel.
This conclusion is supported by a series of surveys which show only a relatively small number of people across Europe planning on taking trips abroad this year.
A Nielsen study in Poland found that 62 per cent of respondents don't think a trip abroad will be possible in the second half of this year. Another poll in the country found that only 20 per cent of respondents are planning a trip abroad – compared to 44 per cent who did so last year. Similarly, in Romania 50 per cent of those surveyed said that they will stay in their own country this summer because of the pandemic. Slovaks too are reluctant to go on holiday this year, with more than half not planning any trips at all.
In Austria, 64 per cent of those who went abroad last year will now stay in their home country during the holiday season. And Germans, who traditionally make up a large proportion of foreign visitors to Croatia, are also mostly staying home, with only 13 per cent planning to travel internationally for their vacations.
While these surveys are time-sensitive and situational, they do show that health and safety concerns are playing a big role in the plans tourists are making this season. And given the highly seasonal and foreign visitor dependent nature of the tourism sector in Croatia, it could spell trouble.
According to data from the Croatian National Tourist Board, 1.6 million tourists arrived in Croatia in the fist six months of 2020, generating 7.6 million overnight stays. This makes up just 30 per cent of last year's result for the same period.
"Croatia sees its largest number of overnights in July and August. Since the borders with EU countries are now open, all important tourist markets are covered. We expect the growth of the number of tourist arrivals in Croatia to continue. The ministry of tourism predicts that this season, if the good epidemiological situation is maintained, could reach 30 to 35 percent of last year's result," the Croatian Chamber of Commerce (HGK) tells Emerging Europe.
Erste Research Group makes a similar projection, expecting a 60 to 65 per cent decline in the most optimistic scenario.
There are, however, reasons for optimism. Unlike some other destinations, Croatia is within driving distance from Central Europe and Germany.
The country has also not been as hard hit by the coronavirus outbreak as Italy and Spain, both traditional vacation spots for Europeans. This could make Croatia a preferred destination for 2020.
Additionally, Croatia may soon become part of the "air bridge" initiative with the UK. The United Kingdom is looking to establish these bridges with countries that are deemed safe enough, so that 14-day mandatory quarantine restrictions could be lifted. The exact list of countries will come later this week, but Croatia is expected to be among them.
Hotels, especially those servicing the lower end of the market, are expected to take the hardest hit. But Croatia's favourable accommodation structure, in which more than half of stays are in private apartments, might offer a boost in resiliency to the tourism sector. Private lodgings were much less sensitive to the 2009 economic crisis downturn.
Meanwhile, Croatia has taken steps to bolster domestic tourism. Under a scheme called CRO Card, employers will be able to reward their staff with a voucher worth 330 euros that can be spent on tourism-related services around the country.
"We expect the CRO card to have positive results for tourism, especially since this is a long-term project whose real benefits will be seen in the years to come," says the Croatian Chamber of Commerce.
—
Unlike many news and information platforms, Emerging Europe is free to read, and always will be. There is no paywall here. We are independent, not affiliated with nor representing any political party or business organisation. We want the very best for emerging Europe, nothing more, nothing less. Your support will help us continue to spread the word about this amazing region.
You can contribute here. Thank you.