Montenegro this week became the first country in the Western Balkans to formally allow same-sex civil partnerships, and the first emerging European country outside of the European Union to do so.
The law – narrowly passed on July 1 by Montenegro's parliament – is set to take effect in a year's time, and brings to five the total number of countries in emerging Europe which allow formal same-sex civil partnerships (the others are Croatia, Estonia, Hungary, and Slovenia).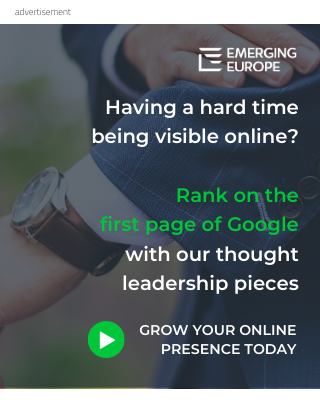 Montenegro's president Milo Đukanović called the move "one step closer to joining the most developed world democracies", while human rights groups were equally jubilant.
"This is an incredible step forward for Montenegrin society," LGBT Forum Progress, a human rights NGO, said in a statement.
The country's ministry of human and minority rights has said that the new law will give same-sex couples exactly the same rights as heterosexual couples, with one exception: the law does not allow same sex couples to adopt children, an omission which has lead to criticism from some quarters.
"As long as I can't actualise myself in a parental role like [heterosexual couples] can, I will consider myself discriminated on the basis of my sexual orientation," says Kristina Ćetković, an activist and the author of the first lesbian novel ever published in Montenegro.
Indeed, adoption remains a stumbling block on the road to full equality across all of emerging Europe where, bar some very specific exceptions, same-sex couples are not permitted to jointly adopt children.
In Croatia, the children of partners in same-sex relationships are recognised as next-of-kin, while Slovenia, where civil partnerships have been allowed since 2006, step children can be formally adopted.
Estonia, which recognised same-sex cohabitation in 2016, also allows stepchild adoption, and couples where both persons are infertile are allowed to jointly adopt non-biological children. Estonia, however, is the only Baltic country to recognise same-sex couples in any way, as Latvia and Lithuania still do not have a legal framework for such relationships.
LGBT rights are a bugbear issue in many parts of emerging Europe. Even those countries that have allowed some form of civil partnership fall short of allowing same-sex marriage, leading to what has been called a "separate but equal" situation.
Many countries (Armenia, Bulgaria, Georgia, Hungary, Latvia, Lithuania, Serbia, Ukraine and even Montenegro), also have constitutional bans on same-sex marriage, defining it strictly as "the union of a man and a woman." Croatia introduced a similar clause in its constitution following a referendum in 2013.
In 2018, Romania also attempted to introduce such a definition via a referendum, but turnout was low and the result was invalid. Same-sex civil partnerships remain outlawed in the country however, although a landmark ruling by the European Court of Justice in 2018 means that EU countries must recognise the immigration rights of same-sex spouses, regardless of whether same-sex partnerships are legal in the respective country.
While Montenegro's new law could be viewed as a step forward, the reality is that it is an isolated case, as in recent times the cause of LGBT rights in many emerging Europe countries has in fact been deteriorating.
In Hungary, where civil partnerships have been recognised since 2006, the right-wing government of Viktor Orbán earlier this year banned transsexuals from changing the gender they were assigned at birth on official documents.
Most recently, the Polish President Andrzej Duda drew the ire of the EU and civil society organisations by stating that "LGBT ideology" is "worse than communism" during his campaign for reelection.
The International Lesbian, Gay, Bisexual, Trans and Intersex Association (ILGA-Europe) noted in its recent Rainbow Europe 2020 report that Poland is the worst ranked country in the EU when it comes to policies and laws that impact the lives of LGBT people. While the country doesn't officially recognise same-sex unions, it has offered some rights for unregistered cohabitants since 2012. They include tenancy of a shared household, and the right not to testify against one's partner.
At the bottom of the ILGA-Europe list are Azerbaijan and Armenia, where there are no laws at all concerning the discrimination of LGBT people.
—
Unlike many news and information platforms, Emerging Europe is free to read, and always will be. There is no paywall here. We are independent, not affiliated with nor representing any political party or business organisation. We want the very best for emerging Europe, nothing more, nothing less. Your support will help us continue to spread the word about this amazing region.
You can contribute here. Thank you.