The Baltic region's largest ever infrastructure project, Rail Baltica, is on track to begin operating in 2026, according to the project's head of strategy and development Kaspars Briškens.
The flagship initiative will link the Baltic region with the rest of the European Union, connecting Helsinki, Tallinn, Pärnu, Riga, Panevežys, Kaunas, Vilnius and Warsaw with over 870 kilometres of high-speed railway. For the region, it represents more than a railway, however.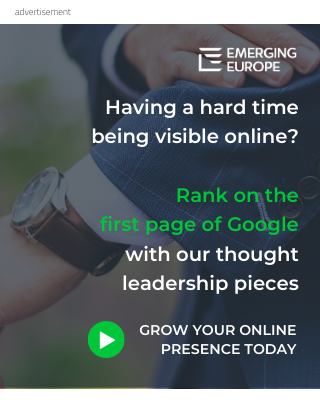 "The project lays the groundwork for a new economic corridor," says Mr Briškens, who believes that not only is it important that the project continues in spite of the Covid-19 pandemic, but that it can play a major role in the economic recovery.
According to the protect's leaders, the rail network will contribute to the resilience and robustness of supply chains, and act as a locomotive for local economies by stimulating jobs, and encouraging private investment. This is furthered through a multimodal integration of the railway which will be calibrated with airports, drive ports, and other European rail networks, promoting goals of easier intermodal and cross border transportation.
The project's considerable 5.8 billion-euro investment stimulus is set to play a large role in the region's post-Covid recovery. "If the short term economic benefits of the project are timed well and calibrated with each other, they will be capable of having high multiplier effects in the long term," suggests Mr Briškens, who was speaking at an online international railway summit looking at the opportunities Rail Baltica offers investors.
In providing physical connection and economic stimulus, tangible and direct long term benefits are sure to be amplified, such as reduced travel time, ease of trade and GDP multiplications. However, these are just the quantifiable, surface-level impacts. More importantly, the direct benefits can act as catalysts for unpredictable and wide-ranging results.
As Mr Briškens explains, with increased connectivity Baltic citizens will be able to enjoy greater access to health care and education. Tourism will also increase, and the Baltics can become more integrated into the EU single market, not to mention the increased opportunities for FDI.
"This will lead to long term conceptual effects on economic integration," he says, "as well as mobility, connectivity, competitiveness and productivity."
For the project's leaders, setting solid groundwork for long term development is crucial for the short term recovery. In doing so, Rail Baltica aims to be future-proof, by linking with 5G and other technological developments in order to become "digitally native". This will mean the project is able to react to future challenges rather than being stuck with anachronistic technologies. Future-proofing also means ensuring the project's malleability to tech start-ups and digitalisation opportunities as they develop. This is of course key to ensuring a sustainable economic recovery geared towards a smarter and more technological "normal".
Moreover, the project aims to keep an environmental focus at the forefront of its development. The railway will be fully electrified, and aims to avoid emissions while acting as a substitute for the more carbon-heavy plane travel. Here, Mr Briškens emphasises that "in this time and age, sustainability cannot be over emphasised", particularly as calls mount for the post-Covid world to move towards a greener future.
Herald Ruijters, the director of investment, innovative and sustainable transport at the European Commission also emphasises the project's core link with the Paris Climate Agreement, pointing out that 77 per cent of infrastructure projects currently up and running are railways, in an aim to promote more eco-friendly transport. In this sense, the development of rail networks is where many see the future of European sustainable transport going, with a focus on speed and ease to make train travel more appealing than its less eco-friendly alternatives.
Despite the pandemic, Mr Briškens says the project remains on schedule, due to the "great dedication of our international partners, in particular in Spain and Italy, who continued to support the project during immense challenges".
The first phase of the project (Rail Baltica I), from the Polish border to the Lithuanian city of Kaunas, was completed in October 2015. The second phase (Rail Baltica II) will complete the project, connecting Kaunas, Riga and Tallinn. According to Mr Ruijters, detailed technical plans are nearing completion, and construction of dozens of viaducts and other infrastructure for the railway is set to start this year, with construction of the mainline set to begin in 2023.
However, the developers are currently waiting on a decision from the European Commission regarding the infrastructure's implementation and management. Mr Ruijters remains confident that there will be sufficient funding from the EU – which is financing up to 85 per cent of the project – as he has "no doubt that the Commission stands by its engagement to make sure that these projects will all be realised."
The next round of financing will be set at a Brussels summit later this month which will discuss the EU's next seven-year budget.
While the project appears to be well underway, Mr Ruijters does admit to concerns over the way in which Rail Baltica is being governed. As a key cross-boarder project, there are calls for a more integrated structure and better implementation of financing. He believes that with further integration and standardisation, there will be fewer delays, and more coordination with all national capitals, ensuring that "public money can be spent in the best possible way."
It does begin to look, however, that a high-speed railway for the Baltics is no longer a question of if, but when.
—
Unlike many news and information platforms, Emerging Europe is free to read, and always will be. There is no paywall here. We are independent, not affiliated with nor representing any political party or business organisation. We want the very best for emerging Europe, nothing more, nothing less. Your support will help us continue to spread the word about this amazing region.
You can contribute here. Thank you.