The European Parliament last week approved a new resolution condemning the Czech Prime Minister Andrej Babiš for a conflict of interest over the allocation of EU funds. The resolution comes after a fraud investigation, headed by the EU Committee on Budgetary Control (CONT), found that Mr Babiš retained close ties to his Agrofert firm – ties that have been complicating his rule ever since he took office in 2017.
The resolution, which was passed overwhelmingly with 510 votes in favour, 53 against and 101 abstentions, calls for the PM to be excluded from EU funding negotiations until the European Commission and the European anti-fraud office have concluded their investigations. The resolution further "deplores" the position of Mr Babiš, calling into question "the impartial and objective exercise of his functions in contravention of Article 61(1) of the Financial Regulation".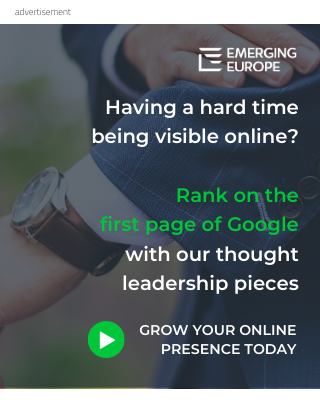 This is based on findings that Mr Babiš, one of Czechia's wealthiest people, has not sufficiently cut ties with Agrofert, and that his prime ministerial position actively involves the allocation of EU funds towards the business conglomerate. It further urges the EU to take a firm stance against Mr Babiš's malpractice, calling for his resignation a prime minister or from his business.
In response, the Czech prime minister has labelled the parliament's resolution a "witch hunt" by opposition politicians, and blamed "Czech MEPs who do their best to harm Czechia in Brussels."
In a statement published by the CTK news agency, the prime minister claimed that the resolution "incited steps concerning specific criminal proceedings on Czech territory without specific knowledge or evidence. I think this can be perceived as proof of political and media pressure on the Czech judiciary and interference in internal affairs."
Mr Babiš founded Agrofert in 1993, and it has since grown to encompass some 230 companies ranging from agriculture to chemical industries, as well as large parts of the media sector. Despite assertions by Mr Babiš that the company has been held in 'blind trust' since his entry to politics in 2014, campaigners have claimed that he remains the beneficial owner and continues to rake in profits.
"It's very harmful that a member who sits on the European Council can personally stand to benefit from EU money," Dutch MEP Lara Wolters told a press conference before last week's vote.
The CONT investigation, which was carried out in February, concluded that: "there is no systematic transparency about who receives which funds or who is the owner of a company," according to the committee chair Monika Hohlmeier.
The investigation has proven damaging to Mr Babiš in more ways than one. Ms Hohlmeier later claimed that the investigative team were threatened, saying, "we were under pressure. We were faced with an aggressiveness that I had never experienced before."
In response to the investigations, Mr Babiš labelled Ms Hohlmeier as "deranged" and the two Czech members of the team as "informers and traitors".
Agrofert has been a large beneficiary of EU funds, receiving 112 million euros in agriculture subsides between 2016 and 2018, and a further 16 million euros in cohesion funds since 2014.
"It is unacceptable that a company in the hands of a single person should receive three, four or even six hundred million euros over seven years," said Ms Hohlmeier.
The resolution is a firm warning to Mr Babiš that the EU will no longer tolerate misuse and misdirection of funding, an issue that has been complicating Mr Babiš's prime ministership since he first came to power in 2017. This is perhaps most significantly highlighted in the mass protests witnessed on the streets of Prague last year, in response to police charges regarding a subsidy worth two million euros for a farm and hotel complex outside the capital linked to Agrofert.
The renewed pressure on Mr Babiš comes as the EU continues to put the heat on Central Europe's populist leaders. Just last month the Commission threatened to withdraw funding to Polish regions that declared themselves "LGBT-free zones", while Hungary faces similar sanctions for its discriminatory stance on trans rights, amongst other legislation that the EU claims is contrary to its principles.
Last week, the Visegrád group, which includes Central European states Czechia, Hungary, Poland and Slovakia, called for further negotiations over the EU's proposed coronavirus recovery fund, which Mr Babiš describes as "unfair".
"I think the main criterion should be the GDP slump (for each member) and that must be assessed early next year," he stated. Czechia has dealt relatively well with the Covid-19 pandemic, being one of the first countries to impose (and then relax) lockdown. The country has also benefitted from having the lowest unemployment rate in the EU going into the crisis. Mr Babiš and his supporters view the lack of EU recovery funds for Czechia as punishment for the country's good handling of the pandemic.
Mr Babiš has not ruled out a veto of the funding.
—
Photo: Andrej Babiš official Facebook page.
—
Unlike many news and information platforms, Emerging Europe is free to read, and always will be. There is no paywall here. We are independent, not affiliated with nor representing any political party or business organisation. We want the very best for emerging Europe, nothing more, nothing less. Your support will help us continue to spread the word about this amazing region.
You can contribute here. Thank you.