Don't visit emerging Europe—be it the Adjara region of Georgia or the mountains of Romania—because it's cheap, visit because it's fabulous.
Last month I was in Batumi, Georgia, where I took part in a discussion at the Batumi International Tourism Forum centered on the future of travel and tourism in both Georgia and the wider emerging Europe region.
The message that I conveyed was a simple one: that emerging Europe needs to move up the travel and tourism value chain. It's an approach that I have long advocated—that the region needs to leave the low-cost model, which has dominated its economy for more than three decades, behind.
Any sector, and tourism is no exception, which is simply competing on price alone will become stuck in an endless spiral, a race to the bottom, where there will always be somewhere cheaper, until one day there isn't and the spiral just starts all over again.
---
---
This move towards value is already happening in the tourism sector in the emerging Europe region some places, but it is happening at a micro and not at a macro level. It has also been broadly limited to the construction and development of five-star hotels.
We must remember that we are witnessing the birth of a new generation of travelers for whom money is no longer the decisive factor in deciding where to spend their vacation. This is a trend that has only accelerated since the end of the Covid-19 pandemic: people increasingly desire one-of-a-kind experiences and aren't put off by having to pay a premium for them.
The goal here is to maintain the link between price and value, because any price increase is unlikely to discourage travelers as long as value remains high. It would be an issue if prices were rising but value were not; broadly, however, this is not the case.
The wider economy
This can have a huge impact on the wider economy. Much of the region is still overly reliant on labour-intensive export industries, which will undergo massive structural change in the years to come. Countries depend heavily on lower labour costs, and this restricts their prospects of catching up economically with Western Europe.
Earlier this year, a major report suggested that as they seek to move away from the 'extended workbench' model, the states of Central and Eastern Europe could learn from the experiences of the East Asian tiger economies, such as South Korea.
Combined with major structural changes such as decarbonisation and digitalisation, a new, innovation-based economic model is necessary.
"Only then will these states be able to catch up with Western Europe in terms of productivity and living standards," said Zuzana Zavarská, an economist at the Vienna Institute for International Economic Studies (wiiw) and co-author of the report.
Tourism is no different—indeed, it is an area where the south and east of the continent can actually lead convergence.
What is our destination worth?
Travel was already evolving pre-Covid and a small but growing group of travelers was demanding experienced-based trips and favouring destinations that were more environmentally sustainable. This needs to become a key part of the messaging that national and regional tourist promotion offices use when attempting to attract visitors: it is now far more important than price.
In general, countries in emerging Europe continue to be a fair bit cheaper than Western European destinations. On the other hand, promoting them with price alone can attract the wrong kind of visitor. The most interesting part of our region is that it is still, relatively speaking, under-explored when compared to the rest of the continent.
The winners in our region, moving forward, will be those that can make the most of an underlying value or aspiration and who can gauge just how much, exactly, our region is worth.
One of the ways that this can be done is by taking stock of what the region has to offer, and creating new value from it: there is no need to reinvent the wheel.
We often in this region fail to recognise what makes it attractive to tourists. We sometimes only realise what we have got when foreigners tell us. It's time to take the lead ourselves.
---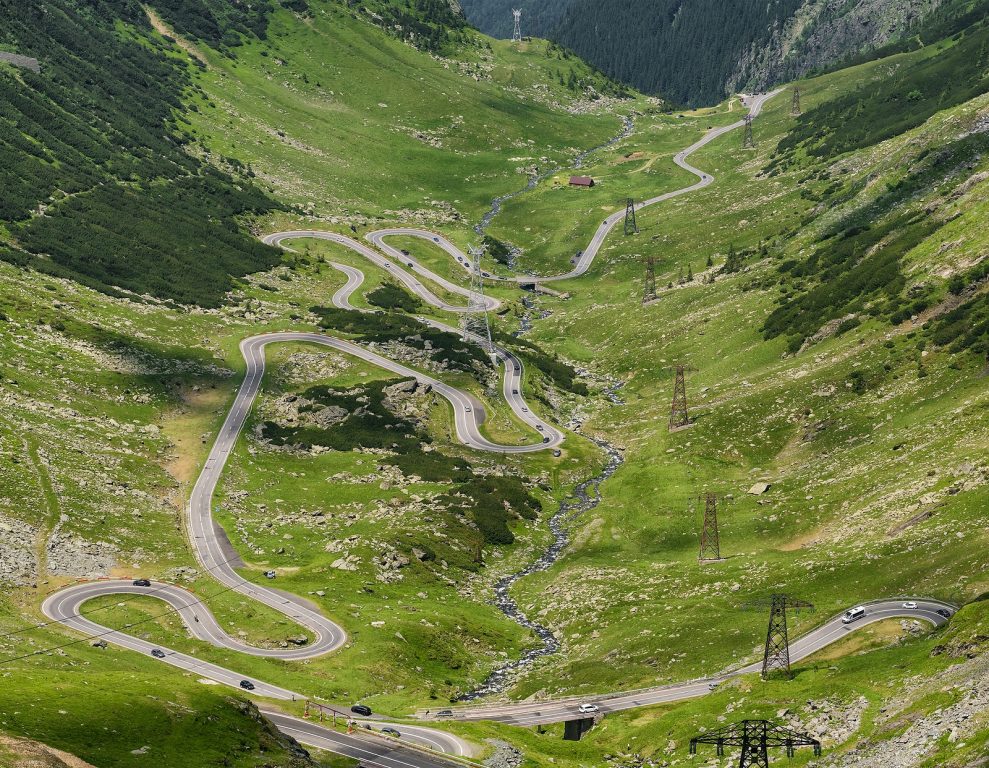 Romania's Transfăgărășan Highway
---
A real world example
One example comes from Romania: the Transfăgărășan Highway.
This spectacular mountain road, one of the country's defining images since being featured on the BBC's Top Gear programme more a decade ago, is now one of its most popular tourist attractions. Its international fame now means that motoring enthusiasts from all over Europe visit Romania each summer specifically to drive this road. And they can drive it for free.
As such, I have a very simple question: why is there no charge for driving over this amazing road?
It is purely a tourist attraction which—beyond Arefu on the southern side and Bâlea Cascadă on the northern approach—serves no villages.
Anyone who drives the road is doing so purely for leisure purposes, emitting noxious substances into a spectacular natural environment, and can do so for free
Would it be too much to ask every car going over the top to pay a fee of 25 lei (around five euros) and use the money to protect the surrounding environment, as well as contribute to the upkeep of the road?
Moving up the value chain is a long process, but we can start by taking stock of what we have and then making the most of it: and that means not being afraid to charge a fair price for it. Venice in Italy is about to start charging day trippers. Other cities are watching and waiting. If it works we will likely see similar schemes deployed elsewhere.
The media also needs to play its role: well-meaning articles that promote the low-cost aspect of travel in the region need to become a thing of the past. Don't visit emerging Europe—be it the Adjara region of Georgia or the mountains of Romania—because it's cheap, visit because it's fabulous.
---
Unlike many news and information platforms, Emerging Europe is free to read, and always will be. There is no paywall here. We are independent, not affiliated with nor representing any political party or business organisation. We want the very best for emerging Europe, nothing more, nothing less. Your support will help us continue to spread the word about this amazing region.
You can contribute here. Thank you.

---