The European Commission has revealed a package of guidelines and recommendations to help member states gradually lift travel restrictions and allow tourism businesses to reopen after months of lockdown, while respecting necessary health precautions.
The Commission's guidance, unveiled on May 13, aims to offer people the chance to get some well-needed rest, relaxation and fresh air. As soon as the health situation allows, people should be able to catch up with friends and family, in their own EU country or across borders, with all the safety and precautionary measures needed in place.
The package also aims to help the EU tourism sector recover from the pandemic, by supporting businesses and ensuring that Europe continues to be the number one destination for visitors.
"Tourism is vital to the single market and its four freedoms and a key contributor to the EU's economic, social and cultural way of life," said European Commission Vice-President for Promoting our European Way of Life, Margaritis Schinas. "It has also been deeply impacted by the measures needed to contain Covid-19. As our member states gradually lift restrictive measures, we are putting in place the foundations for rebooting the tourism eco-system and single market in a safe, proportionate way that will prevent the resurgence of the virus within the EU, whilst safeguarding our way of life."
The Commission recommends that as member states manage to reduce the circulation of the virus, blanket restrictions to free movement should be replaced by more targeted measures. If a generalised lifting of restrictions is not justified by the health situation, the Commission proposes a phased and coordinated approach that starts by lifting restrictions between areas or member states with sufficiently similar epidemiological situations.
The Commission's guidelines present general principles for the safe and gradual restoration of passenger transport by air, rail, road and waterways. The guidelines put forth a series of recommendations, such as the need to limit contact between passengers and transport workers, and passengers themselves, reducing, where feasible, the density of passengers.
The guidelines also include indications on the use of personal protective equipment such as face masks and on adequate protocols in case passengers present coronavirus symptoms. The guidelines also make recommendations for each mode of transport and call for coordination among member states in light of re-establishment of gradual connections between them.
The Commission also sets out a common framework providing criteria to safely and gradually restore tourism activities and developing health protocols for hotels and other forms of accommodation, to protect the health of both guests and employees. These criteria include epidemiological evidence; sufficient health system capacity being in place for local people and tourists; robust surveillance and monitoring and testing capacity and contact tracing. These guidelines will allow people to safely stay at hotels, camping sites, ded and breakfasts or other holiday accommodation establishments, eat and drink at restaurants, bars and cafés and go to beaches and other leisure outdoor areas.
The Commission also wants to make vouchers – as opposed to cash refunds – more attractive for tourists. Under EU rules, travellers have the right to choose between vouchers or cash reimbursement for cancelled transport tickets (plane, train, bus/coach, and ferries) or package travel. While reaffirming this right, the Commission's recommendation aims to ensure that vouchers become a viable alternative to reimbursement for cancelled trips in the context of the current pandemic, which has also put heavy financial strains on travel operators.
"We know how much European citizens are looking forward to summer and to travel," said European Commissioner for Health and Food Safety, Stella Kyriakides. "Their huge sacrifices over the past months will make a cautious and gradual reopening possible – for now. But deconfinement and tourism will not be risk free as long as the virus circulates among us. We need to maintain vigilance, physical distancing and rigorous health precautions across the whole tourism and transport ecosystem to prevent further outbreaks as much as possible. We will not allow our efforts to be lost."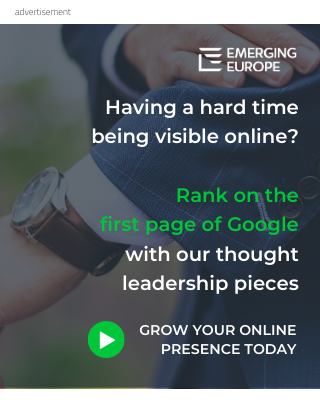 Commissioner for Transport, Adina Vălean, said: "We aim to create safe conditions in every mode of transport, to the extent possible, both for people traveling and transport workers. As we re-establish connectivity, these guidelines will provide authorities and stakeholders a standard framework. Our priority is to restore mobility as soon as possible, but only with clear provisions for safety and health."
The Baltic states of Latvia, Lithuania and Estonia have already said that on May 15 they will open their borders to each other. Free movement, however, will only be for citizens of the three countries already in the new border-free area: anyone entering from outside will have to go into quarantine for 14 days.
Poland meanwhile will extend its strict border controls until June 12 due to the coronavirus pandemic, its interior ministry said on May 14.
The World Tourism Organisation foresees a 20 to 30 per cent reduction in international arrivals in 2020, amounting to losses of between 280 billion euros and 420 billion euros for the travel industry worldwide. In Europe, the summer is a crucial season for the industry, bringing 150 billion euros on average to the European tourism sector.
—
Unlike many news and information platforms, Emerging Europe is free to read, and always will be. There is no paywall here. We are independent, not affiliated with nor representing any political party or business organisation. We want the very best for emerging Europe, nothing more, nothing less. Your support will help us continue to spread the word about this amazing region.
You can contribute here. Thank you.