An administrative blunder by Romania's government means that the country's 20 million people can from midnight on May 14 look forward to three days with no lockdown restrictions.
After two months of relatively strict restrictions on the freedom of movement the Romanian government had wanted to replace a state of emergency – in place for the past two months and which expires at midnight on May 14 – with a state of alert. Legislation allowing for a state of alert, which preserves some of the lockdown restrictions while relaxing others, was passed by the Romanian parliament on May 13.
Under the state of alert, small shopping centres, shops with access direct to the street, parks, hairdressers and dentists will be allowed to reopen, as will the outdoor seating areas of restaurants. Larger shopping centres will remain closed. Schools and kindergartens will also stay closed: Romania has already cancelled the school year, with educational institutions not expected to welcome students again until September.
Romanians will also no longer have to fill out declarations each time they leave their homes, and many are expected to return to work. People will be obliged to wear masks in enclosed public spaces such as shops or public transport.
However, the legislation was brought late to parliament and cannot now come into force until at least May 18, in theory offering Romanians three days over the weekend with no restrictions on their activities at all.
Having realised that its tardiness could have serious implications in the fight against the spread of Covid-19 in the country, the ruling Liberal party (PNL) attempted to amend the legislation in parliament to ensure it came into force immediately. This was recognised as being unconstitutional and rejected.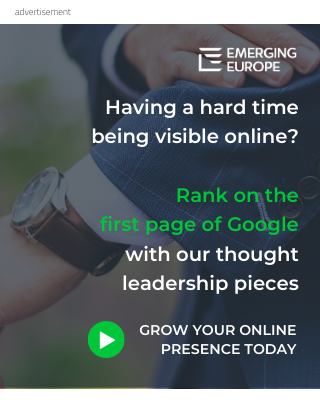 Raed Arafat, the head of Romania's Emergency Situations Department (CNSSU), says that the state of alert offers him the authority to reject parts of the new legislation. He has already said that restaurants will not be allowed to open outdoor seating areas and that he would "seriously consider" whether or not to allow small shopping centres to open. He also called on Romanians to show responsibility.
"The responsibility now falls on citizens," he said. "More than ever things depend on how they behave. If they understand that leaving their homes comes with obligations, such as wearing a mask, then we will be able to easily overcome any second wave of the virus. But if we start visiting all our friends and family, organising barbecues, as soon as restrictions are lifted, then there is a risk of a sharp rise in new cases."
Romania's authorities have been accused of heavy-handedness in their policing of the lockdown, issuing more than 300,000 fines totalling more than 120 million euros since the beginning of the state of emergency in mid-March. Last week, the country's highest court ruled that many of the fines were unconstitutional.
Romania has more than 16,000 cases of Covid-19, and the highest number of deaths – 1,036 – in the emerging Europe region.
—
Unlike many news and information platforms, Emerging Europe is free to read, and always will be. There is no paywall here. We are independent, not affiliated with nor representing any political party or business organisation. We want the very best for emerging Europe, nothing more, nothing less. Your support will help us continue to spread the word about this amazing region.
You can contribute here. Thank you.