Emerging Europe's culture sector has been severely hit by the Covid-19 pandemic and needs support to help it survive, experts and representatives from artists' organisations around the region warn.
With gatherings of more than a few people still banned in most countries, theatres, music venues and galleries are closed, and artists and cultural institutions are struggling – both to survive and to stay relevant in a rapidly changing world.
Some countries have taken steps to help the struggling art world, but the long-term effects of extended lockdowns are yet to be fully understood, and threaten an entire industry.
"We will probably see the after effects of the pandemic deepening in the coming months," says Elin Kard, the president of the Estonian Artists' Association (EEA). "Just hoping for the best is not enough as a coping strategy. Artists will most likely need more support for some time to come either via rent benefits, tax benefits and additional social guarantees," she continues.
Culture, art, and entertainment as normally understood simply could not continue at a time when social distancing was needed.
"During the two months of anti-pandemic measures the normal operation [of the art sector] was suspended, and the direct and indirect consequences will be felt during the next couple of years," Ivana Andabaka, the director of the Croatian Association of Fine Artists (CAFA) tells Emerging Europe.
At EU level at least, that culture needs help is understood. The European Parliament stressed in a debate last week that rebuilding the hard-hit culture and media sectors must be a priority in the EU's recovery plan.
"Europe must not allow the things that define Europe – namely, the rich, lively and productive cultural and creative scene – to disappear," says Sabine Verheyen, chair of the European Parliament's Culture and Education Committee.
Estonia, a country with the some of the highest culture budgets in the EU (according to a Eurostat report from 2019), has decided to create a crisis package worth 25 million euros to the help its culture and sports sectors.
A part of that money will go to freelance creatives, considered the most vulnerable in the whole cultural sphere. These are people who do not have regular incomes and instead work on a project-by-project basis.
The impact they feel is not just due to gatherings being banned and performance spaces closing. Nearly all active projects, grant applications, and competitions have been either postponed or cancelled. This is especially true in the public sector.
"Because of the economic consequences of the pandemic all public projects concerning art and artists were cancelled, as they were not deemed necessary for the functioning of the state," says Ms Andabaka, explaining the situation in Croatia.
After public appeals from artists and cultural organisations the Croatian government did create a crisis fund.
This included one-time aid payments for self-employed artists as well as compensation in the form of monthly minimum wage payments for those unable to perform their jobs because of the pandemic.
"Some organisations, like ours, have created paid residential programmes for artists to create and distribute work online, but I must stress there were very few such programmes," Ms Andabaka adds.
The situation was similar in neighbouring Serbia, where measures to help the cultural sector and self-employed artists were at the bottom of the agenda. However, since May 7, the Serbian government has been compensating self-employed artists with three months of minimum wage payments.
The sector Serbia is especially vulnerable as the government has previously defunded the culture ministry's budget.
"The culture budget is unacceptably low and each further cut damages the cultural sector. The last budget adjustment took away 2.7 billion Serbian dinars (around 23 million euros)," says Duško Paunković, president of the Association of Literary Translators in Serbia.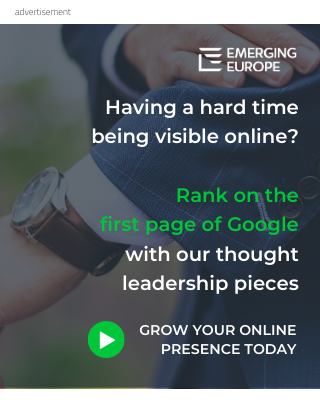 But while some countries have at least taken some measures, others have left artists and the cultural sector to fend for themselves.
Such is the situation in Romania, says Ioana Ciocan, the general manager at Art Safari, the country's largest art exhibition.
"The general feeling is that culture is receiving little or no support from the authorities," she tells Emerging Europe. "What lacks the most is continuity — there have been 30 ministries of culture in 30 years. While the lockdown was mandatory to keep things under control in a country where the medical system could crash anytime, measures to support culture were almost non-existent and independent alternatives have had to be found in order to sustain the art world."
"We hope that the Romanian authorities will follow guidance and take inspiration from measures elsewhere in the EU, in order to align with cultural sectors other European countries," she adds.
The Covid-19 pandemic didn't just damage the culture sector financially, however. It seems the very future of art itself has been called into question.
Many have tried to adapt by leveraging the current trend towards digitalisation. Museums have put their collections online and concerts and plays have been streamed through video services. But there are questions as to whether this can ever be enough.
"It is difficult to imagine events unfolding the way they used to, but even more difficult to imagine social distancing in contexts in which art is meant to connect people. Art and culture can help to act as a remedy and a social-connector, and taking efficient measures for cultural sectors and cultural workers should not be overlooked," concludes Ms Ciocan.
—
Unlike many news and information platforms, Emerging Europe is free to read, and always will be. There is no paywall here. We are independent, not affiliated with nor representing any political party or business organisation. We want the very best for emerging Europe, nothing more, nothing less. Your support will help us continue to spread the word about this amazing region.
You can contribute here. Thank you.