Lockdowns are coming to an end, restrictions are being relaxed. The Baltic states of Latvia, Lithuania and Estonia have even said that they will open their borders to each other.
The European Commission meanwhile has revealed a package of guidelines and recommendations to help member states gradually lift travel restrictions and allow tourism businesses to reopen after months of lockdown, while respecting necessary health precautions.
For all this, life is far from normal across emerging Europe, and the full scale of the economic impact on the region is only now becoming apparent.
The European Bank for Reconstruction and Development (EBRD) this week said that the economies across its regions may contract on average by 3.5 per cent this year, because of the impact of the coronavirus, with a rebound of 4.8 per cent possible in 2021.
However, in its latest Regional Economic Prospects report, released this week, the EBRD warns that these projections are subject to "unprecedented uncertainty".
The EBRD's central scenario is based on the prospect of a gradual relaxation of domestic measures to contain the virus and a return to normality during the second half of the year.
The EBRD's chief economist Beata Javorcik said that as the world emerged from the crisis it was crucial to look towards a future of cooperation and greater economic resilience.
"The crisis has been a massive hit and coming out of it will be just as challenging. This is not the time to engage in economic nationalism and protectionism, but a time to shape a better future through international commitment to free trade, climate change mitigation and economic cooperation," she said.
The report assumes a modest impact of the crisis on the long‐term trajectory of economic output, with growth resuming towards the end of the third quarter, but potentially significant longer-term economic, political and social effects.
"If social distancing remains in place for much longer than anticipated, the recession may be much deeper, with the 2019 levels of output per capita not attained again for years to come," the report said.
Across the EBRD regions, containment measures have affected domestic demand and supply. External shocks include a sharp drop in commodity prices, weighing on commodity exporters, disruption to global value chains, a collapse in tourism and a drop in remittances.
The EBRD invests in emerging economies from central and eastern Europe through to Central Asia and the Middle East and North Africa. Almost all EBRD countries are likely to see economic contraction this year, with only a small number of exceptions, including  Turkmenistan and Uzbekistan. On average, Central Asian economies, which have come under pressure from the collapse in commodity prices and remittances, will contract by 1.2 per cent this year, before a rebound of 5.8 per cent in 2021.
Kazakhstan and Uzbekistan are using available buffers to provide significant stimulus to their economies. However, smaller countries, such as the Kyrgyz Republic, Mongolia and Tajikistan are being dragged down by extremely limited fiscal space and a significant debt overhang.
In Central Europe and the Baltic states, strict containment measures have included a massive shutdown in businesses and schools, while disrupted value chains are preventing production, including in the automotive industry, which accounts for almost a half of industrial production in Slovakia. Weaker external demand will likely further delay the recovery. Output in the region is set to fall in 2020 by 4.3 per cent, but bounce back strongly in 2021, by 4.5 per cent.
The report notes that Poland, the largest economy in Central Europe, had been particularly resilient during the global financial crisis of 2008-09. The coronavirus crisis was expected to have a more severe impact on domestic businesses and employment, given Poland's high level of integration into global value chains and large exposure to trade, especially within the European Union. The Polish economy would contract by 3.5 per cent in 2020 and grow by four per cent in 2021.
The report says countries in Eastern Europe and the Caucasus were likely to be severely impacted by the coronavirus crisis, affected by tightening global financial markets, strong pressure on domestic foreign exchange markets and reduced foreign demand for exports.
Lower commodity prices were putting additional strain on the exporters of hydrocarbons and metals – Azerbaijan, Ukraine and Armenia – while an expected drop in remittances would put pressure on household disposable income, especially in Moldova, Armenia, Ukraine and Georgia. Loss of tourism receipts will be a significant blow to the Georgian economy.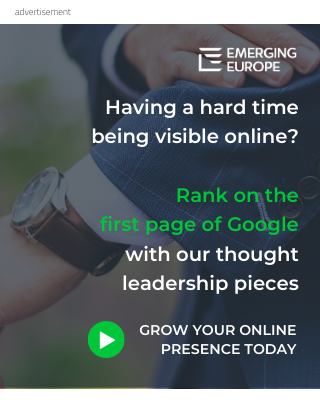 In Ukraine, a combination of reduced foreign demand and a drop in domestic demand due to public health measures put in place to contain the spread of the virus has taken its toll on the manufacturing and services sectors. The economy is expected to contract by 4.5 per cent in 2020, with a rebound of five per cent in 2021.
In the Western Balkans, Bosnia and Herzegovina, North Macedonia and Serbia were expected to suffer from the disruption of global supply chains, because of their strong manufacturing bases. Albania and Montenegro would be affected by a reliance on tourism, while in Kosovo, and to some extent in other Western Balkans economies, lower remittances would reduce domestic demand.
Finally, a special report published by the Economist Intelligence Unit (EIU) this week offers advice on how multinationals can respond to severe supply chain threats, like those posed by Covid-19.
The EIU believes that the coronavirus pandemic will fundamentally reshape trade, accelerating the trend towards shortening supply chains. For many multinationals, regional supply chains offer resilience and the flexibility to shift production of key components from one location to another, making it a trend that is likely to endure post-pandemic.
In a world of increasing uncertainty the pandemic also raises questions around the storage of final goods and critical components. For example, the current crisis has seen a number of businesses rely on strategic stockpiling to nurse them through issues around transportation.
—
Unlike many news and information platforms, Emerging Europe is free to read, and always will be. There is no paywall here. We are independent, not affiliated with nor representing any political party or business organisation. We want the very best for emerging Europe, nothing more, nothing less. Your support will help us continue to spread the word about this amazing region.
You can contribute here. Thank you.