Of all the new outbreaks of Covid-19 in emerging Europe in recent weeks, few have been more serious than those which erupted in the coal mines in Poland, bringing more problems to an already troubled industry.
Of the total number of around 36,000 reported cases of coronavirus in Poland, some 6,500 are miners. Conditions in the mines, where workers spend most of their time in cramped quarters close to each other, made the spread hard to stymie, eventually prompting their closure for three-weeks. Mines in the southern Silesia region only recently began to reopen.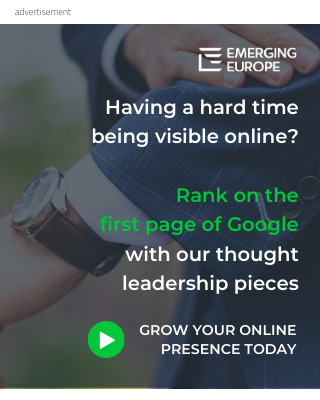 The pandemic is complicating Poland's already existing coal sector troubles. While the country still gets around 75 per cent of its electricity from coal-fired power plants, the industry is becoming less and less efficient.
Large amounts of coal are being imported, from places as diverse as Mozambique, Colombia, Australia but also Russia: the imported coal is cheaper than that which is domestically extracted. This in turn makes the domestic coal industry even less profitable and efficient, which has led to some mines closing and Polish coal piling up unused.
In 2018, 13 million tonnes of coal were imported into Poland, the highest annual amount on record. Following protests from Polish miners however, the government has since ordered state-controlled companies to cease importing coal from Russia.
It's not just coal that's being imported. Last year, Poland imported a record amount of electricity — its import-export balance standing at 10.6 TWh (terawatt hours, a measure of electric energy most often used for describing the amount of electricity to be billed) with a market value of over two billion Polish złoty (around 450 million euros).
This is bad news for the Polish energy sector, as cheaper and cleaner electricity from abroad is reducing demand for the domestic supply that is mostly state-run and relies on coal power plants.
"As coal mines struggle, their stock of unsold coal is the highest it has been in five years," says Piotr Lewandowski, president of the Institute of Structural Research in Warsaw.
And threat posed by coronavirus is only making things worse.
"The mines are between a rock and a hard place. They need to manage the outbreak while they are in financial tatters," Mr Lewandowski adds.
Then there are the environmental implications. Poland is the only EU country that has refused to commit to carbon neutrality by 2050. Poland has long maintained that as an ex-communist society it has to play catch up and can't forego a cheap and plentiful source of domestic energy. Additionally, the domestic supply of coal is supposed to help the country wean itself off Russian gas.
However, the presence of coal-powered power plants have made air quality in Poland one of the worst in the entire EU. Of the 50 dirtiest cities in the European Union, 33 are located in Poland.
According to documents revealed last month, Poland's state-run energy company PGE Group is planning to shut down parts of Bełchatów, the largest coal-powered plant in Europe and the EU's single largest source of CO2 emissions. However, PGE does not plan to begin shutting down Bełchatów's power units until after 2030.
PGE does at least appear genuine in its wish to move away from coal, albeit at its own pace. Maciej Burny, director of the firm's Brussels office, recently told S&P Global Platts that the company would be withdrawing from its coal and lignite operations within 25 to 30 years.
These could be an indications that Poland too will soon start moving to greener energy sources, in line with current EU policies. It does at least appear that no new coal-fired power plants will be built in the country. In May, two state-run Polish utility companies, Enea and Energa, said that they were ending their involvement in the construction of a coal-fired power plant after PKN Orlen – Energa's main shareholder – said it longer wanted to be part of the controversial 1GW project in its current form.
Last week, some forty environmentalists sent an open letter to Poland's prime minister, Mateusz Morawiecki, urging him to prepare a plan for phasing out coal use so the country could receive EU funds for making the transition to a greener society. The letter states that the recent Covid-19 pandemic has sped up the economic, ecological, and social problems associated with coal use.
In neighboring Czechia, the coronavirus has also upset the coal industry. Nearly 200 cases of Covid-19 have been recorded in the Darkov coal mine, in the north-eastern part of the country near the Polish border.
Czech Health Minister Adam Vojtech said last Sunday that the situation is now under control, but the rise of cases did prompt several EU members – including Slovenia – to bump Czechia from from their lists of safe countries, complicating the start of the tourism season.
Czechia is now back on the Slovenian safe list, with the exception of the Moravian-Silesian region where the affected mines are located.
—
Unlike many news and information platforms, Emerging Europe is free to read, and always will be. There is no paywall here. We are independent, not affiliated with nor representing any political party or business organisation. We want the very best for emerging Europe, nothing more, nothing less. Your support will help us continue to spread the word about this amazing region.
You can contribute here. Thank you.