An alarming rise in the number of new Covid-19 infections has forced Serbia to reintroduce restrictive measures to try and halt the spread of the virus, but many ordinary people in the country are unhappy at once again foregoing their personal freedoms, and at what many believe was a government cover up to hide the real number of cases in order to hold a parliamentary election.
On the evening of July 7, clashes erupted in the capital Belgrade between protesters and the police, as thousands gathered to show their disapproval with the Serb authorities ahead of a new curfew in the city this weekend.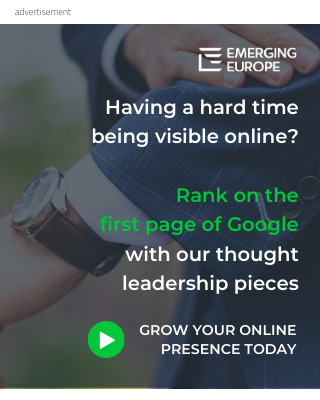 The protesters stormed Serbia's parliament building around 10pm before being pushed back by the police some 15 minutes later. According to reports from local media, a large quantity of tear gas was used, and a video has emerged of police violently beating protesters doing nothing more than sitting on a bench.
Government officials however have condemned the protests as irresponsible.
"Organising any kind of political protest during a time when our hospitals are overflowing with infected would be the height of irresponsibility. Those who are calling for demonstrations and protests will have accept responsibility for the health of the citizens they are gathering," said Deputy Prime Minister Zorana Mihajlović.
President Aleksndar Vučić had announced the new restrictions during a televised address earlier in the day. About the curfew, he expressed his support for a nationwide lockdown, but stated that the final decision will rest with health experts.
When coronavirus first appeared in the country in March, Serbia was quick to introduce what were some of the most restrictive measures in the region in order to the control the spread of the virus. In May, most restrictions were lifted, and life returned almost to normal ahead of a parliamentary election, held on June 21 and won, by a wide margin, by Mr Vučić's Serbian Progressive party.
Soon after the election was over, however, the number of new cases and a rise in deaths prompted the government to begin reintroducing some restrictive measures. July 7 was a particularly bad day, with 299 new cases and 13 deaths, the highest number of fatalities recorded on a single day since the virus was first detected in Serbia on March 6.
To handle the influx of new patients, a field hospital has been opened in the Belgrade Arena. Gatherings of more than five people have once again been banned in the city, both outdoors and indoors.
Many opposition politicians have criticised the government for lifting the initial restrictions too soon, accusing them of doing so in order to ensure that the election could be held. During that time, masks were recommended, but not mandatory. Coffee shops and restaurants, as well as night clubs, operated normally. A derby match between the Belgrade football clubs Partizan and Crvena Zvezda was held with thousands of people in attendance.
According to reports from the Balkan Investigative Reporting Network (BIRN), the total number of Covid-19 cases and deaths has been suppressed, although government representatives have denied this. However, according to BIRN, there could be as many as 388 more deaths than those officially reported.
Many Serbs therefore believe that they were lied too by the government, and much of the anger that caused the Belgrade protests can be attributed to the high amount of distrust that Serbs have in the authorities, and their inability to deal with the pandemic.
"My father died of Covid-19 because there was no adequate medical equipment in Serbia's hospitals to treat him," said one protester.
The new uptick in infections and deaths has also hit areas outside of the capital, including the city of Novi Pazar.
Hospitals have reported an overflow of patients, and a video has surfaced from the general hospital in the city showing overcrowded conditions with some patients receiving treatment in hallways.
According to local media reports, there are 363 patients in the Novi Pazar general hospital, and eight people are on ventilators.
Prime Minister Ana Brnabić and Health Minister Zlatibor Lončar visited the city on June 30, but were met with protests from some medical staff who symbolically turned their backs on the pair.
The worrying rise in new Covid-19 cases is not restricted to Serbia. Across the Western Balkan, most countries have seen spikes, notably Kosovo, which has reimposed local lockdowns, and North Macedonia.
Even Montenegro, which declared itself "free" of the coronavirus in June, now has 570 active cases.
In Romania, Covid-19 is also once again getting out of control, with 550 new cases reported on July 8, and 31 deaths: the most for any day since the pandemic began.
On July 6, two MPs from Romania's opposition Social Democratic party were fined for refusing to wear masks in a fast-food restaurant. Masks remain mandatory in all public indoor spaces in the country.
—
Unlike many news and information platforms, Emerging Europe is free to read, and always will be. There is no paywall here. We are independent, not affiliated with nor representing any political party or business organisation. We want the very best for emerging Europe, nothing more, nothing less. Your support will help us continue to spread the word about this amazing region.
You can contribute here. Thank you.