NGOs in Hungary will still have to disclose their foreign donors, the country's prime minister, Viktor Orbán, has confirmed.
"All Hungarians will know about each and every forint sent here from abroad for political purposes," Mr Orbán told state radio, at least partially defying the European Union's top court, which earlier this week ruled that Hungary's stance on overseas funding violated EU law.
"Hungary's restrictions on the funding of civil organisations by persons established outside that member state do not comply with the Union law," the European Court of Justice (ECJ) said in a statement.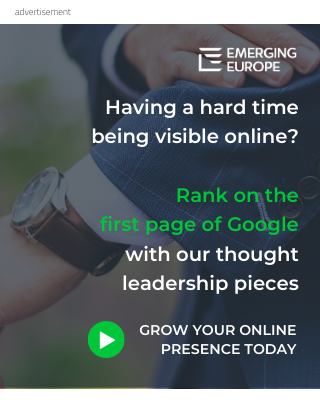 A Hungarian law of 2017 requires NGOs which receive more than 7.2 million forints (around 21,000 euros) annually from foreign sources to register as organisations "receiving support from abroad."
The law also requires affected NGOs to indicate this label in all their publications and on their websites, and to declare the names of donors giving more than around 1,500 euros.
The ECJ said the restrictions were discriminatory against NGOs and donors, and restricts the free movement of capital – one of the four founding principles of the European Union – because it "establishes a difference in treatment between national and cross-border movements".
While Mr Orbán said that he would respect the ruling about the funding of NGOs, transparency rules would continue to apply.
Hungary claims that it introduced the law to counter money-laundering and boost transparency, but it has long been perceived as forming part of a feud with the Hungarian-born billionaire and philanthropist George Soros. Mr Orbán has accused NGOs funded by Mr Soros of interfering in domestic politics. The law was even unofficially dubbed "the Stop-Soros law".
Two further laws were passed the following year, one of them criminalising individuals and human rights organisations providing legal assistance to migrants, and the other imposing a special tax on related funding. The European Commission has also challenged these laws at the ECJ. The case is pending.
Mr Soros's Open Society Foundation (OSF) has welcomed the ECJ's ruling.
"This ruling will resonate throughout the European Union as an affirmation that civic engagement is a vital pillar of its democratic values," said Patrick Gaspar, president of the OSF. "For Hungary, repealing the law would mark a welcome step towards restoring both the rule of law and pluralism in public life."
EU leaders have repeatedly raised concerns about Mr Orbán's government. A group of 13 member states expressed "deep concern" over extraordinary powers introduced in March to combat the coronavirus pandemic, saying they could threaten "democracy and fundamental rights".
Hungarian lawmakers voted in favour of repealing those powers earlier this week, although opposition groups fear Mr Orbán's administration has greatly expanded its powers amid the outbreak.
"The law of empowerment was repealed, but we have simply returned to the world we were fighting against before the virus," said Anna Donáth, a Hungarian MEP for the opposition Momentum party.
—
Unlike many news and information platforms, Emerging Europe is free to read, and always will be. There is no paywall here. We are independent, not affiliated with nor representing any political party or business organisation. We want the very best for emerging Europe, nothing more, nothing less. Your support will help us continue to spread the word about this amazing region.
You can contribute here. Thank you.