Budapest has been named as the most business-friendly city in emerging Europe as part of the 2020 Emerging Europe Awards.
Emerging Europe invited 70 global location experts and foreign direct investment advisers to weigh up the various merits of the 75 cities in the emerging Europe region which are either national capitals or have a population of more than 200,000 inhabitants. This year, 51 of those experts – many of whom are members of the Site Selectors Guild – cast votes, more than double last year's number of 25.
"Budapest is a magnificent city with a great business ecosystem and a long history of innovative ideas," says Andrew Wrobel, Emerging Europe's founding partner. "It has an incredibly strong brand, and it's no surprise that the location experts we asked to vote recognised that. But I am also delighted that several other cities caught their eye. We want to promote opportunities in the region's cities, and one of the main reasons we organise this survey is to make location experts, who take important decisions regarding where to locate investment, take a long, hard look at the emerging Europe region. I think that this perception-based survey demonstrates just how much these experts already know about our region, and I am glad that we have taken a key role in bringing that about."
The Hungarian capital, which won by a wide margin, topped two of the eight categories (Brand, and Local Authority Support). The other categories were won by Tbilisi (Economic Potential), Łódź (Business Climate), Bucharest (Pool of Talent), Sofia and Tallinn (Smart City Development), Warsaw (Infrastructure and Connectivity), and Prague (Quality of Life).
The Czech capital also took second place overall, ahead of Warsaw, last year's winner.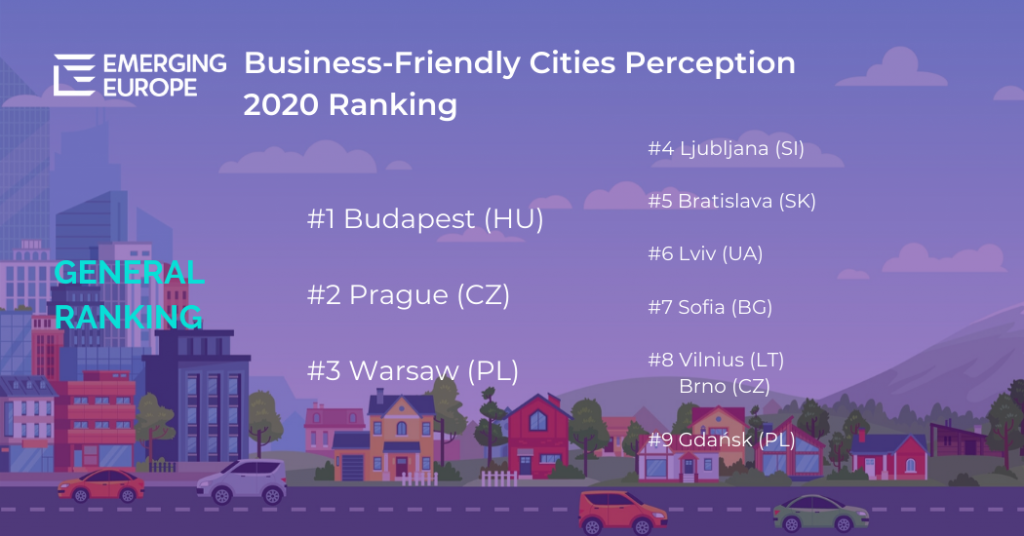 –
Tbilisi, which came out on top in the Economic Potential category, has been increasingly visible on the radar of location experts.
"Being acknowledged by Emerging Europe as the best city for Economic Potential underlines our effort and diligence in creating a business-friendly environment and uncovering the untapped potential of the city," says Kakha Kaladze, the mayor of the Georgian capital and former AC Milan footballer.
"We are truly delighted that Tbilisi has been recognised as an up and coming destination, highlighting the city's thriving opportunities. This award will significantly benefit our international positioning and attract more investment. I welcome all interested parties to discover business possibilities and I assure you that you'll be convinced in the undisputable advantage of Tbilisi as your future business destination."
Georgia has long been recognised as one of the easiest places in the world in which to do business, regularly topping the World Bank's Ease of Doing Business rankings for emerging Europe. In 2019 the country placed seventh overall, commended in particular for the streamlined and easy way that new businesses can be registered.
"Łódź is a rising city of entirely new possibilities, open to initiatives and development," says Hanna Zdanowska, mayor of Łódź, which won the Business Climate category. "The city attracts investors with its good location, low cost of business activity, and qualified staff. We have a lot to offer due to a number of activities supported by the city authorities, aimed at creating good living and development conditions. What's more, Łódź has a coherent vision of the direction in which it wants to develop and this all contributes to creating a good business climate and development opportunities."
Mayor of Sofia Yordanka Fandakova was delighted with the Bulgarian capital's recognition as one of the two leading cities in the Smart City Development category, along with the Estonian capital Tallinn.
"Our efforts are focused on implementing innovative solutions in the city governance and urban development," she says. "Sofia is changing and the most important thing is that more and more citizens are taking part in this change. Sofia's most valuable asset is the city's highly educated workforce that is demanding a constantly improving city environment. We are working with a consistent focus on one strategic priority – the improvement of the quality of life of its citizens."
"Tallinn has made a name for itself as one of the world`s best examples of a truly digital society," adds Mihhail Kõlvart, mayor of the Estonian capital.
"Our digital technologies provide new services and products, access to large amounts of information, and help the voice of our citizens to be heard. As cities keep growing, local governments need to deal with rapidly increasing demands for public services and infrastructure whilst keeping in mind the concept of sustainability. Tallinn's goal is to produce greater economic value and well-being while using fewer resources and creating less waste. Our efforts have also been noticed by the European Commission – Tallinn is one of the four finalists of the European Green Capital Award 2022. Our city is green and innovative, truly one of the best places for conducting business, especially for start-ups."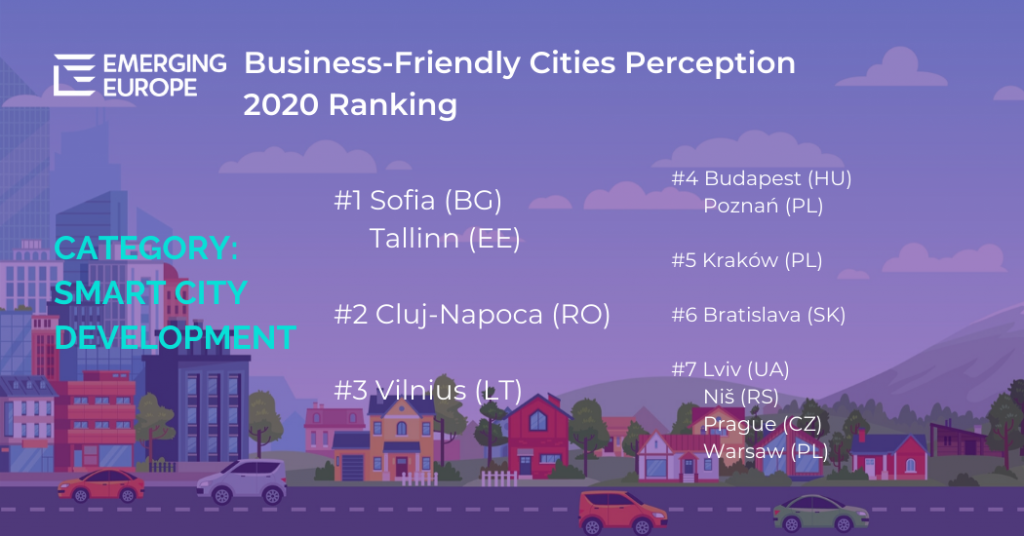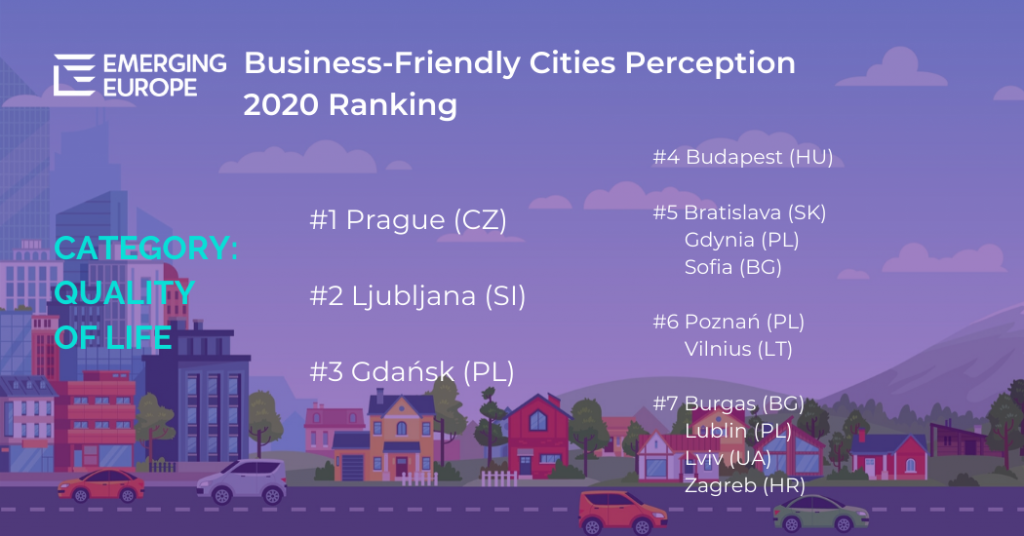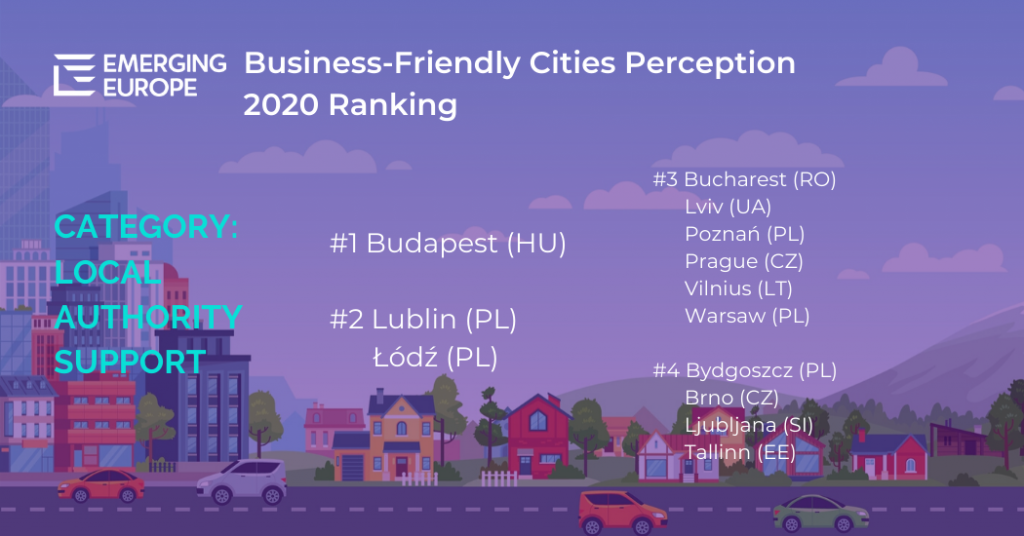 —
The Emerging Europe Awards 2020 is the third edition of a programme which showcases the best of the emerging Europe region: individuals, public and private organisations as well as projects and initiatives.
The 2020 edition had been scheduled to take place on June 25 at the European Parliament in Brussels, but the Covid-19 pandemic has meant that this year's winners must be announced digitally. The first winner at this year's awards was the European Public Prosecutor Laura Codruţa Kövesi, who was named as Emerging Europe's Public Figure of the Year at the end of April.
More winners will be announced in the coming days.
—
Unlike many news and information platforms, Emerging Europe is free to read, and always will be. There is no paywall here. We are independent, not affiliated with nor representing any political party or business organisation. We want the very best for emerging Europe, nothing more, nothing less. Your support will help us continue to spread the word about this amazing region.
You can contribute here. Thank you.