One of the first acts of Hungary's government following last week's power grab that saw Prime Minister Viktor Orbán handed wide and far-reaching powers with no time limit on their validity was a new bill that will make it impossible for people to change their legal gender.
The change is a part of a wide-ranging bill that was submitted to the parliament just a day after Mr Orbán received extraordinary emergency powers, ostensibly so that he can better tackle the Covid-19 pandemic.
For members of the Hungarian transgender community, the bill came as a real shock.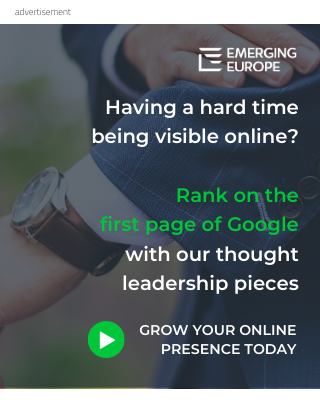 "This law proposal was unexpected as the government has not previously attacked the trans community," Barnabás Hidasi, president of the Transvanilla Transgender Association, tells Emerging Europe. "Trans issues were not in the spotlight and our assessment was that the authorities have been trying to solve regulatory issues regarding legal gender recognition."
Under the rules proposed by the bill, a Registry Act will include a clarification of the word nem (which in Hungarian means both "sex" and "gender") so that it only refers to biological sex. Once sex has been assigned at birth, changes will never be permitted.
Transgender activists, as well as gender studies academics, have maintained that birth sex and gender are not the same thing. Sex is biological, they claim, while gender is a social construct.
The new bill ignores this, and recognises only "biological sex based on primary sex characteristics and chromosomes."
For trans people, this means they might remain locked into a gender they don't identify with. As a general rule, transgender people seek to transition into the gender they feel comfortable with. This transition can include presenting oneself as the gender they identify with, as well as hormone therapy and, in some cases, gender reassignment surgery.
The effects of the bill could be disastrous for the trans community, the Transvanilla Transgender Association warns.
"The whole trans community is already traumatised and it will get worse if this bill is signed into law. Many uncertainties will remain, namely the future of trans specific health care, and the level of discrimination and violence it will bring to members of our community. It is also uncertain if anti-discrimination and hate crime legislation will still protect trans people based on their gender identity," Hidasi says.
For those who are currently waiting for their gender to be recognised, things are very uncertain. They face their requests being declined if the bill is signed into law.
"This is highly problematic for those who already are living according to their real gender and might have undergone medical procedures hoping their gender will be recognised soon," continues Hidasi.
International organisations such as Human Rights Watch (HRW) have also condemned the new bill.
"When governments force trans people to carry documents that don't match their identity and appearance, every situation when documents are requested or appearance is scrutinised becomes fraught with potential for violence and humiliation," claims the organisation.
While the current attack on transgender people has come as a bolt from the blue, there have been signs of Hungary tightening up on LGBT rights.
Last year, the country withdrew from the Eurovision Song Contest, and although the state broadcaster did not give an official reason, sources said at the time it was because the contest was "too gay."
Viktor Orbán's government also has a history of attacking the LGBT community. In 2012, a new constitution defined marriage solely as that between a man and a woman. And in 2016, Hungary blocked an EU agreement to tackle homophobic and transphobic discrimination.
—
Unlike many news and information platforms, Emerging Europe is free to read, and always will be. There is no paywall here. We are independent, not affiliated with nor representing any political party or business organisation. We want the very best for emerging Europe, nothing more, nothing less. Your support will help us continue to spread the word about this amazing region.
You can contribute here. Thank you.